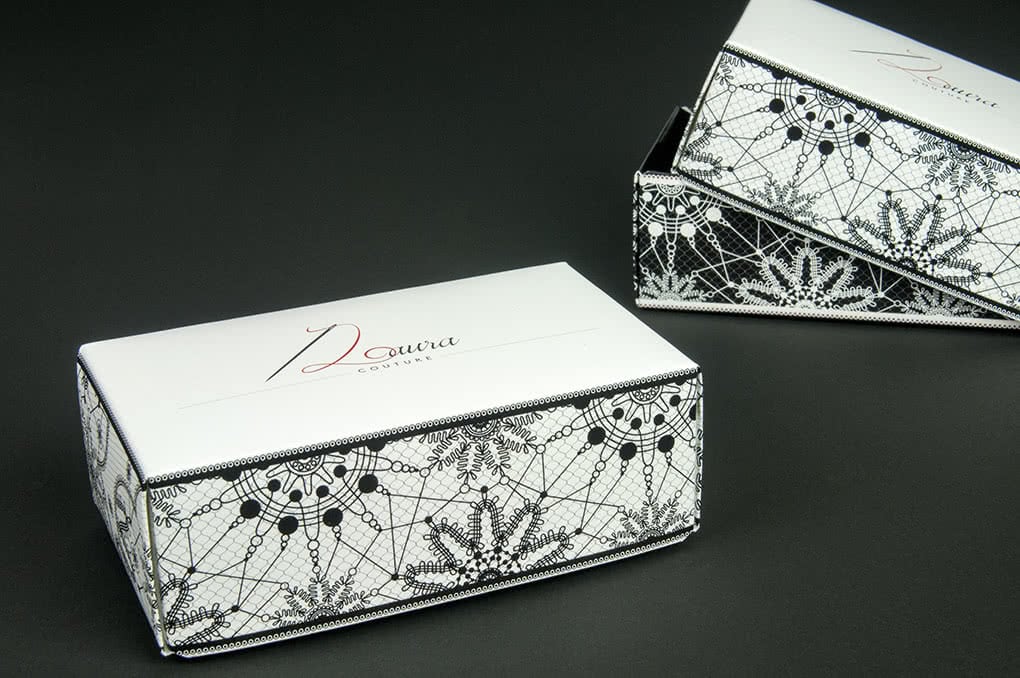 Fashion packaging: elegance in a box
The fashion packaging "Laura couture" is an elegant and refined inspirational. It is designed to contain high-quality tailor accessories from a lid and tray full height box, one of the templates available on Packly.
That kind of package is particularly suitable to contain and exhibit luxury products: top opening allows to show and make easily accessible the item that remains protected within the base tray. The graphics contribute to evoke feelings of extreme refinement: essential and minimal geometries of this box for fashion accessories and the use of black and white – except for red details – show an attention to detail typical of the fashion industry. A great choice for impeccable product presentations.
Technical details of the packaging:
Packaging type: Lid and tray full height
Dimensions (mm): A: 150 B: 85 H: 55
Printing method: Digital print, four-color process
---