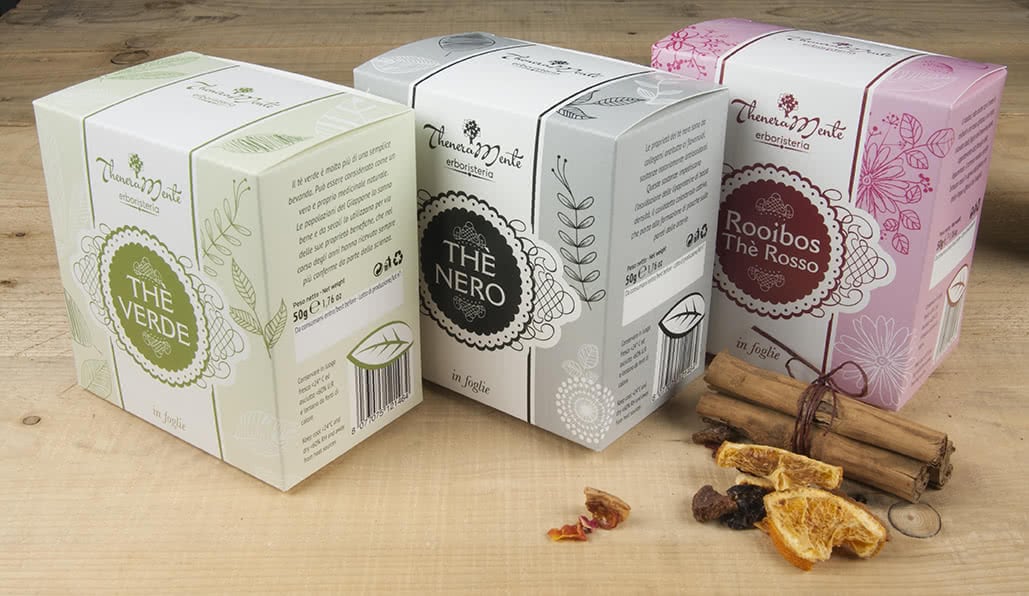 An original packaging for a quality tea
This tea packaging – realized for an herbalist's shop – has been designed and printed for a limited edition tea made from high quality leaves.
The graphic design is inspired by the various leaves used to prepare the mixtures of tea and colors have been chosen to identify three different flavours: green tea, red tea and black tea. Texts want to inform consumers about quality and origin of the raw materials, benefical properties of tea and give practical tips for the preparation and consumption of a good tea.
Technical details of the packaging:
Packaging type: Snap lock base tuck to front
Dimensions (mm): A: 110 B: 70 H: 110
Printing method: Digital print, four-color process
---