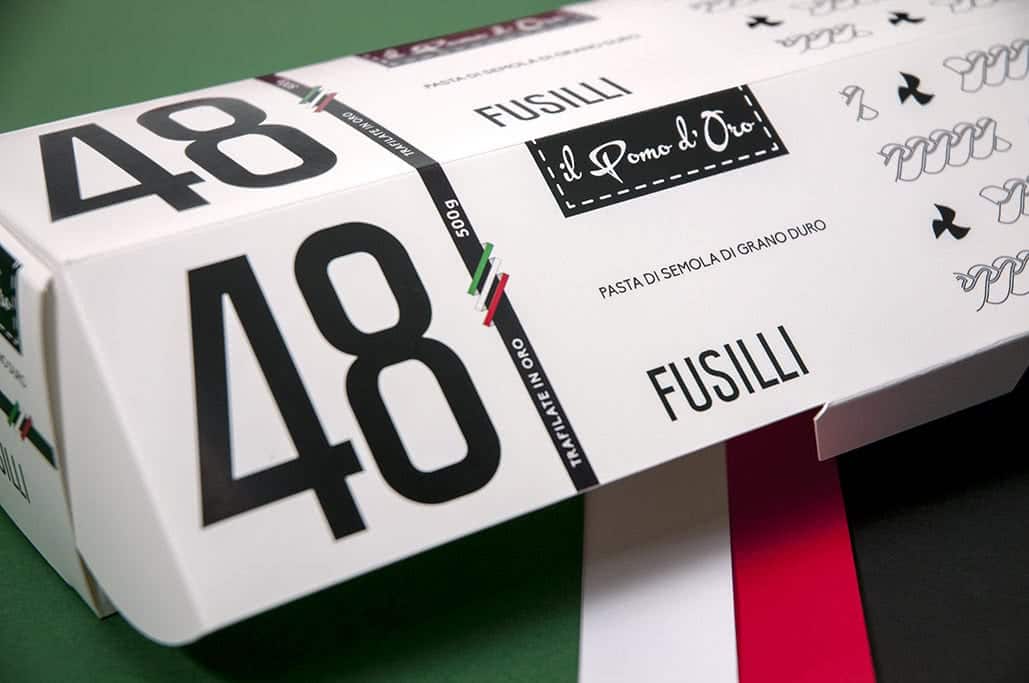 Packaging and pasta: traditions redesign
The packaging for pasta are  everywhere. Shelves full of simple plastic packs or cardboard boxes are all over the world. In this inspirational we suggest you a creative solution to modernize the look of a traditional product.
Hinged lid boxes printed by Packly. The essential graphic design, inspired by geometry,  shows the product in non-conventional way without pictures or windowings. The different types of pasta drawed in plan and section:  stretched rectangles and full circles for spaghetti, helicoidal sections for fusilli and inclined rectangles for penne. Shapes that immediately remind the different kinds of pasta and renew the product image without confuse the consumer. Simplicity means clear and effective communication and it is also reached by the use of black and white and sans-serif fonts.
Technical details of the packaging:
Packaging type: Hinged lid box
Dimensions (mm): A: 260 B: 60 H: 60
Printing method: Digital print, four-color process
---