September has always been the "Back to school" month. Discover the best packaging solutions for stationery with Packly
Back to school: in the second half of August, TV, billboards and flyers remind us insistently that in a few days students of all grades will return to their desks
Soon malls, stationery stores and similar points of sale will be assaulted by hordes of mothers and children of all ages, with a shopping list in hand, who need to stock up on all the necessary material to start with the hated, but for some daredevils even beloved, school activities. But how can you turn "Back to School" into a peak sales time for your stationery products? Take Packly's advice for this!
Whether it's the shelves of a large supermarket or the counter of a village bookshop, the packaging, the shape and the graphics of the boxes are the main element to attract the buyers' attention. The keywords are: visibility and convenience.
Create simple but impressive displays
The best way to make your products stand out among the others is to create a counter display that contains and showcases them, but above all that makes them visible and reachable at best.
An example is represented by this display for wooden cases, with non-invasive shape and artwork, inviting you to check them out and "fish" one on the fly, more than a massive and difficult to grasp package would. You can also take a look at our display box.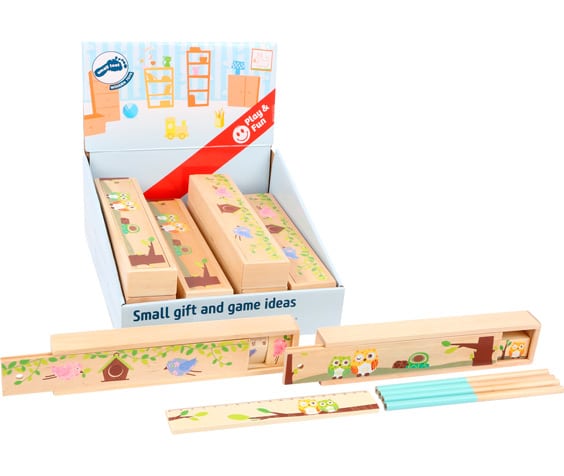 Even for very small and basic stationery, the fanciful graphics and durability can make all the difference in the world for the buyer. An example are these erasers. The artwork of the sleeves is captivating, with an essential but playful design in colors and patterns. Creating personalized sleeves with Packly is super-easy. Moreover, given the height, these are bound to last for a long time.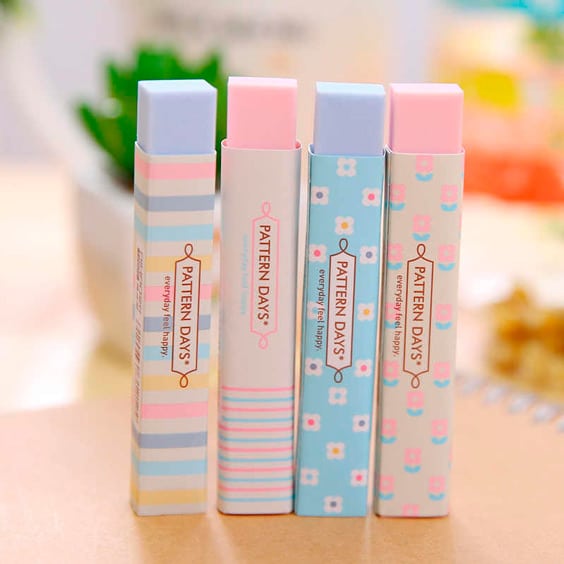 Create linear and recognizable boxes
However, not all stationery items are suitable for display. Think of those that can fall easily or that cannot be stacked. In these instances the choice of the package must be super-smart. Once again the basic design is fundamental, so that it does not obstruct or escape the grip. But it is important that the eye falls on the content rather than the container.
We particularly liked this all-in-one 13-piece set with an astronomical motif. The box is almost completely transparent and the items sell themselves. It can also be an original birthday gift idea for those born in this period.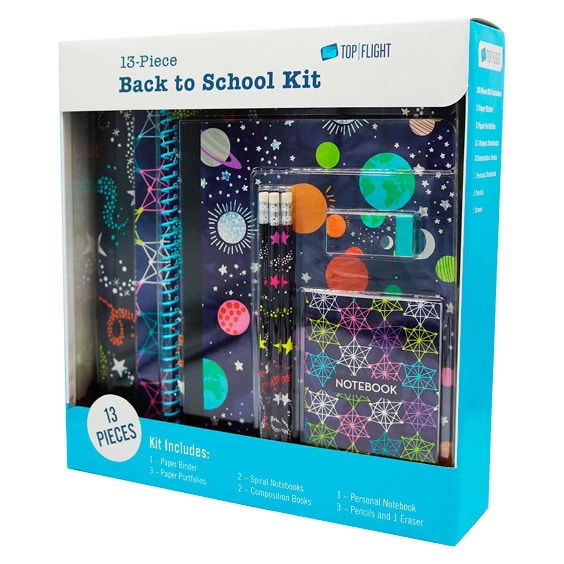 Even the size of the boxes is a component to be taken into consideration. Let's think about pencils, indispensable for those attending high schools or universities. They help students synthesize the key concepts of textbooks, by underlining text or perhaps writing some notes on the side margin. If pencils are found inside voluminous cases with clumsy closures, they will not be preferred.
That's why we chose these fancy and elegant cardboard boxes with windows. They don't take up too much space with unnecessary frills, they are eco-friendly, visually witty and can hold up to 12 pieces, in a decidedly "less is more" style. You can obviously find slim boxes on Packly too.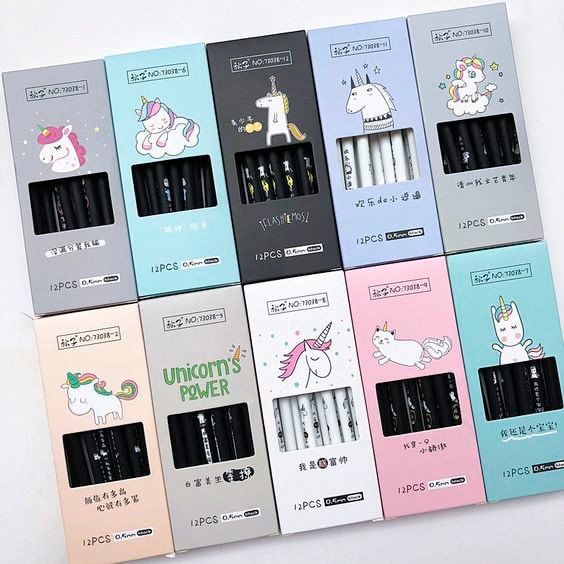 However, special attention must also be given to young kids. The children in preschool begin an unforgettable adventure for their formative run. In kindergartens they begin to generally approach drawing, in such a way as to develop fine craftsmanship and pre-graphism. Hence, felt-tip pens and colored pencils must never be missing.
It will be a good idea to opt for a small, light and yet spacious package, which allows the vivid colors inside to stand out and get ready to accompany the little soon-to-be Giottos or Caravaggios along their school path. You can find it among the hanging boxes on Packly.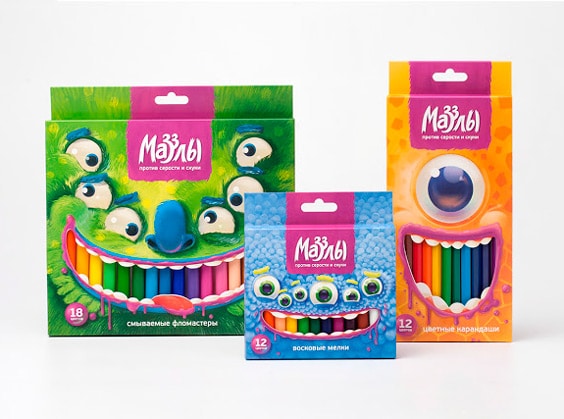 Did you take notes? Were we able to inspire your Back to school campaign? The bell is about to ring: create a prototype with Packly and let your stationery hit the shops and school desks!