Graphic design software are usually fee and require high performance computers (in terms of RAM and CPU) to take advantage of all the features offered. Insiders are very often reluctant to entrust their creations to software different than those issued by the top manufacturers, first of all Adobe Illustrator, but if there was any alternative to try?
In our daily post we suggest 5 useful free and online graphic design software that can be used as an alternative to Illustrator: Canva, Gravit, Vectr, Boxy SVG, Method Draw. These applications, being web based, have the peculiarity of being able to be used anywhere and on any device without installation, you just need to have an internet connection.
Off the list, but not off the topic, we offer you as a landlord our software for the paper and cardboard packaging design.
Packly is the online application to create vector die-cut templates with custom sizes. A professional tool to design boxes in a few clicks, you can just select the required packaging type among those available on the site, choose the box style, enter sizes and material substrate thickness. One you made these simple steps, you can download your packaging die-cut template in a PDF format. In addition to downloadable die-cut templates, Packly offers a high quality folding boxes' printing service with personalised graphics, no minimum order and at an unbeatable price. In fact, once you download the vector PDF, you just have to open it in a graphic design software (functionality unfortunately not yet available in the graphic programs listed), apply your own artwork and save the file in high resolution PDF.
Canva
is a very useful software for graphic design and photo editing. The application allows you to create totally custom vector graphic files, and provides, at the same time, a large library of pre-set layouts and graphic elements ready to use that facilitate the work even for the less experienced. Easy and intuitive, it's one of the most used online tools to create vector files. To use the app you need to register (free of charge) on the platform. The projects can be stored online, shared with other users and downloaded in various formats: JPG, PNG, PDF standard and for print.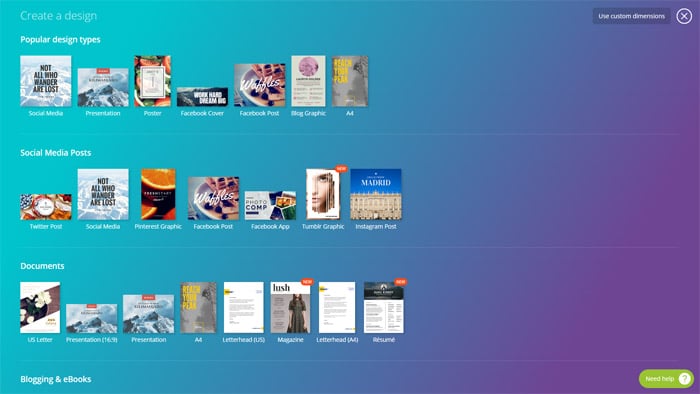 is a web platform for the realization of vector graphics files that is well liked by many designers. In addition to being a valuable tool for graphic design, Gravit offers the opportunity to collaborate directly online with other users by sharing the projects. The interface has been designed to be accessible to everyone using the application, even to non-experts, and has a useful support section (tutorials and documentations) for users who want to discover all the features and potential of the software.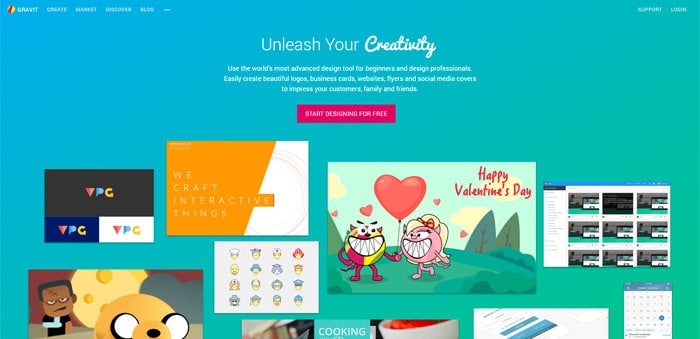 is a collaborative graphic editor very recently launched that can be used both via browser and as a native app. Like the previous software, Vectr is designed to be used on any platform and to ensure smooth and enjoyable user experience through a streamlined interface. Through this application you can create vector drawings (presentations, logos, brochures, business cards, mock-ups and web content, etc …) and share them in real time with other users via the reference url. Graphic files can also be linked in your website: the source files will correspond to the online content displayed that can be edited and updated directly within the application.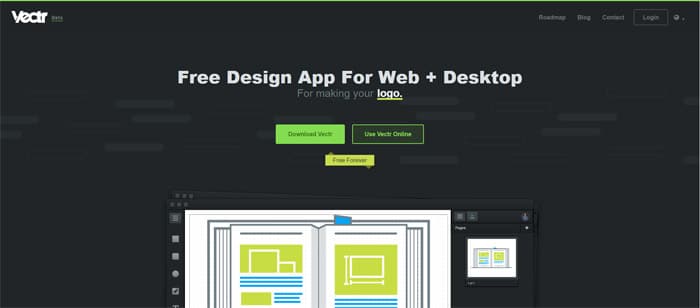 is an application for vector graphics created with and for web platforms. Equipped with features similar to Illustrator: transform, groups, manage levels, shapes, fills and paths, it allows the realization of illustrations, banners, mockups and elaborate of any kind. The live version allows you to export projects to JPG and PNG, while the addition of the application in web browser allows you to save the SVG file.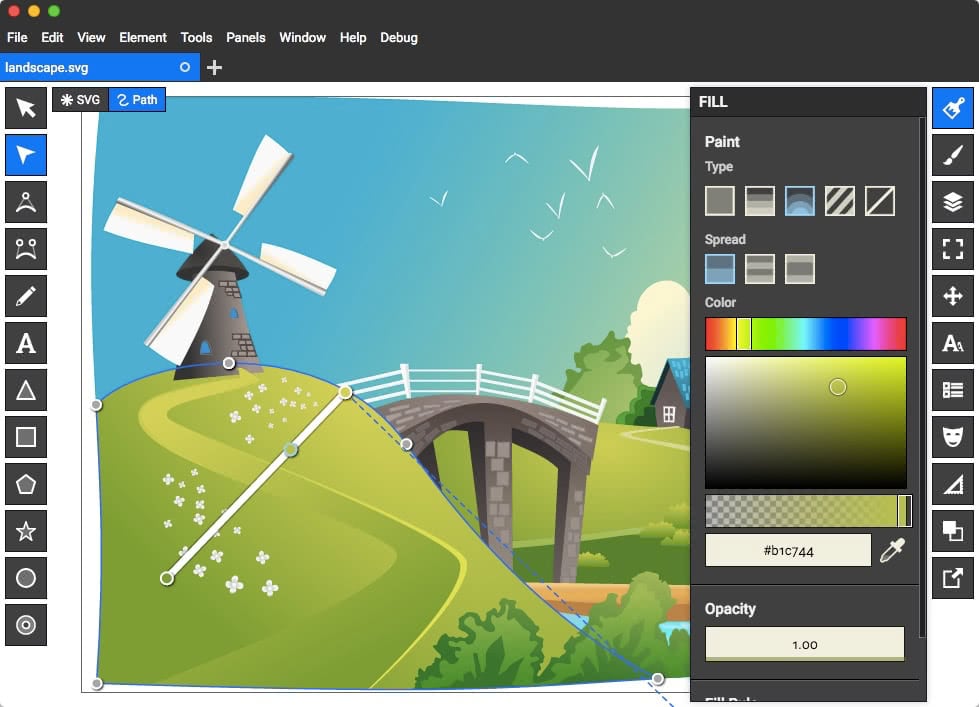 is a graphical editor for creating and editing SVG vector files in a simple and totally free way. SVG images are frequently used for the creation of logos or graphics elements that must be scalable to any size and these are usually created by very expensive graphic design software. Method Draw offers its users some of the basic functionality for the realization of this type of file for free.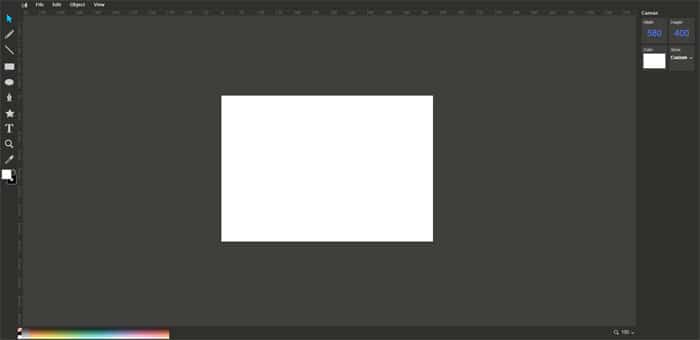 Try these 5 useful online graphic design software: it's free and you could find powerful allies in your work. What do you think about it? Share your opinion with us commenting on this post!