Packaging and Pride. In 2020 the rainbow takes on a double meaning: the pride of the LGBTQ + community joins the hope of overcoming the terrible Covid-19 pandemic with the motto "Everything will be alright".
Packaging and Pride. June, as usual, is the month of Pride and LGBTQ+ rights. This time, however, it is a Pride of unity but also of distancing, since the restrictions in force due to the Coronavirus pandemic do not allow the normal course of events in the streets of the various cities in Italy and worldwide.
This does not mean, however, that companies of all backgrounds and sectors have renounced to pay homage to both the struggle for civil rights and, symbolically, to the most subtle and tiring one against the disease that has kept us in check throughout the first part of this 2020. 
Let's review some colorful examples in which the packaging of the most diverse products is dressed in a rainbow to virtually embrace consumers with equality, brotherhood, and hope for the future.
Let's start with this package of lip balms, comprising as many colors as are the tasty flavors that will soften and sweeten our smiles. The slim hanging box looks almost like that of wax crayons and in fact, beeswax is among its constituting ingredients. The payoff reads "we love every flavor", to celebrate the beauty of diversity. The product is attractive to look at and practical to display.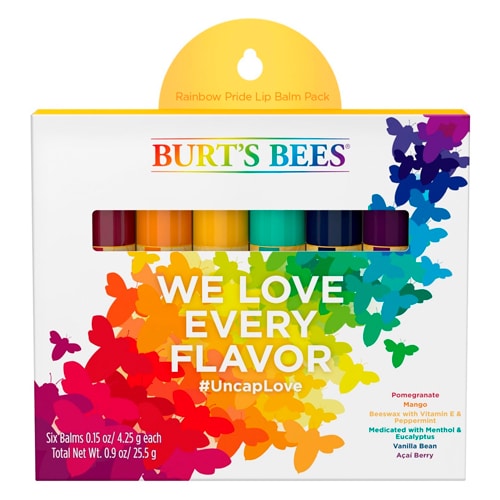 In the midst of the more or less restrictive social distancing at all latitudes and longitudes, what have we done to console ourselves? That's right, we cooked and threw ourselves into comfort food. Our beloved rainbow of positivity tickles our sweet tooth. How about sprinkling sugary multicolored candy on tarts, donuts, or simple ice creams in order to put a smile back on the faces of both adults and children? A slim case and a carnivalesque graphic design will do the job.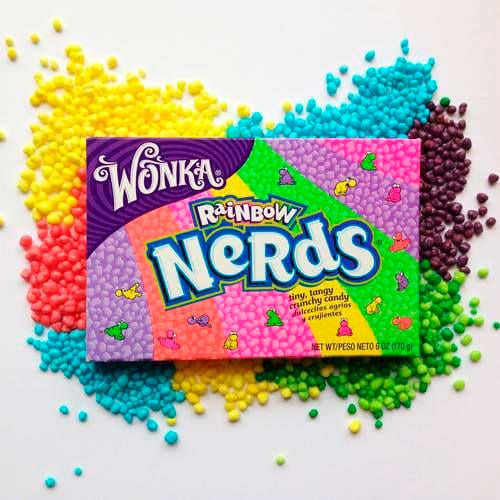 Are you too refined for boisterous candies? No problem. We have you covered with these delicious salted caramel chocolate chunks. While they may look a little chubby and coarse through the transparent window, they are sold in an undeniably elegant package. What we see is two total white boxes with a dainty, gray typeface, enclosed in a rainbow sleeve and reminding us of a couple, lovingly embraced to celebrate pride and love. The result is essential but impactful.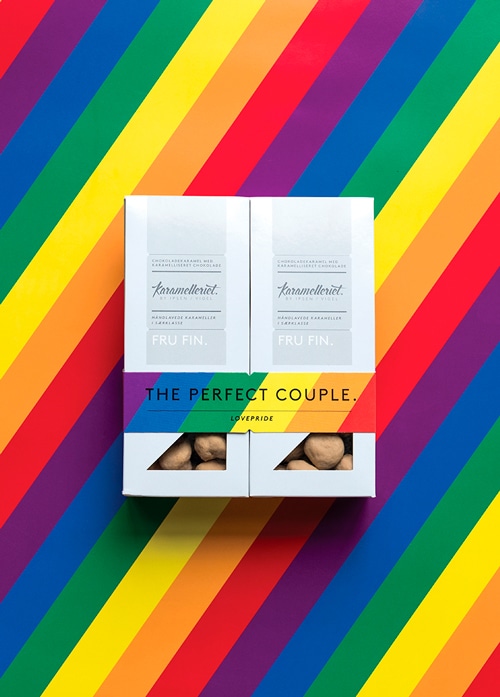 If you prefer more traditional but nonetheless iconic dark chocolate, you will love this precious gable box entirely covered in a rainbow theme. In addition, the delicate teardrop window reveals the box's delicious and chocolatey content. Lastly, both the logo and the name of the product are superimposed on the rainbow background in a delicate golden tint.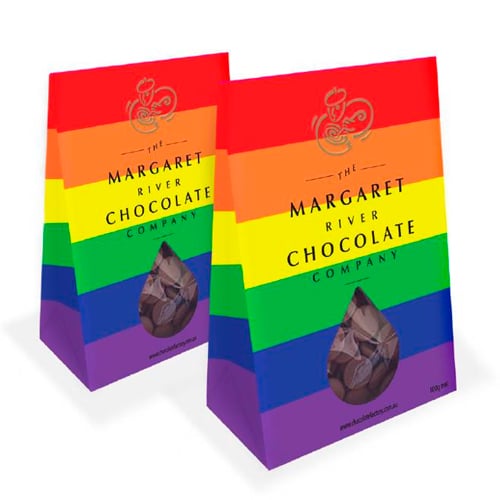 Equally functional are these gable top boxes embellished with a literally explosive and crackling multi color graphic. They contain chewy fruit jellies, as delicious as they are colorful, with an impeccable rainbow pattern in layering and presentation. Each color is obtained through the juice of its corresponding fruit. We are sure that it will be a blast above all for the little ones.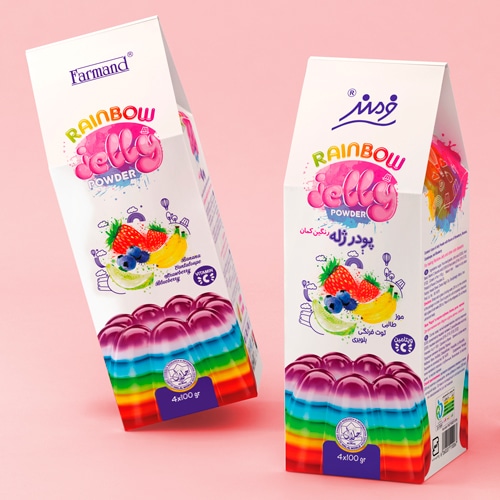 Let's finish this rundown by focusing on children. How many rainbows have they drawn and hung on windows and balconies of Italian cities to encourage us to overcome the fear of Covid-19? "Everything will be alright": this is the catchphrase kids who had been locked in for months kept reiterating in their colorful pieces of art. To celebrate this audience in particular, Didò provided them with a set of rainbow-colored silly putty sticks packaged in a cute and functional hanging box, so as to encourage them to keep using their creativity while they approach a happy and fulfilling future.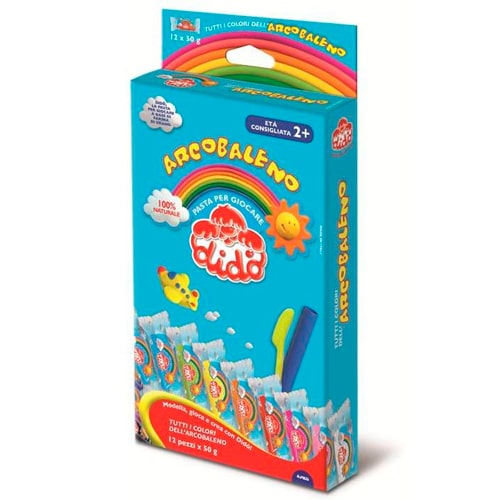 Conclusions
Do you also have confectionery products, kids' products, fashion, cosmetics, or any other item that you would like to refurbish for LGBTQ+ pride celebrations or simply to give a new boost to sales in this moment of rejuvenation and recovery? Create one or more prototypes without customization limits or minimum order quantities. Start over through packaging and pride with Packly!