Baby products represent a constantly growing market segment. From toy packaging to cookie packaging, up to medicine boxes, the best approach wins all
The birth rate is low, but attention to the world of childhood is very high. Beyond the advertisements specifically targeted to children, with related controversies, parents are more aware and make informed purchase decisions for their children. This is why the packaging of baby products plays an increasingly crucial role. We at Packly want to help you understand the mechanisms, tips and tricks to break into this difficult market.
Let's start with a great classic: pasta. There are children for whom weaning is very easy and who devour foods with the most different taste and textures and children that … really don't. Dalla Costa pasta comes to the rescue with pasta in shapes and colors corresponding to as many different themes: letters, animals, transportation. The packaging remains transparent to make the content appealing, but the cardboard label is actually transformed into that of a real toy with highly artistic and characterized graphics and typography. Can you see the small hands hanging from the trolley at the supermarket to grab the packages? Come on moms and dads, we have all been there.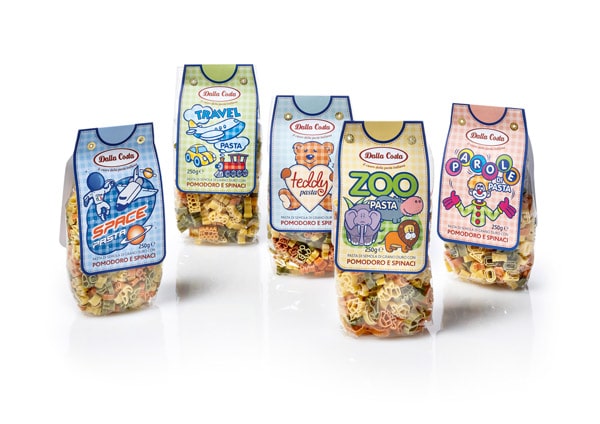 Still on the subject of nutrition, how can children get some healthy vitamins without sacrificing taste? Drazil takes care of this with a herbal tea made with fruit infusion. It's impossible to resist the greedy chameleon and the colorful illustrations with fruits, that are realistic but also a little cartoonish. The recipe is infallible and makes everyone happy.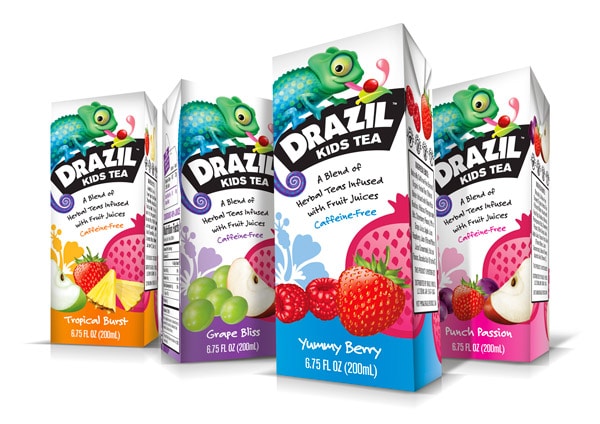 Let's wrap up the overview of delicacies with the "indispensable" breakfast boxes, in the classic cookie box format. The product has been on the market for over thirty years and the visual is fairly consolidated, so it takes inventiveness to refresh the message and keep customers engaged. Kellog's does it with a black and white graphic, which also launches a creative competition among consumers. The young Giottos have to color and therefore characterize their favorite cereals, behind the promise of winning prizes. Ultimately in the packaging of children's products consumers at the center of the experience and they shape the brand with their choices and preferences.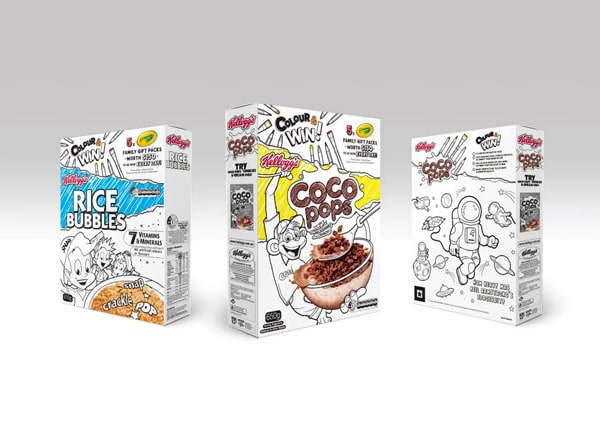 But after all these treats, do you know what needs to be done? Exactly we have to brush our teeth. It is no mystery that children do not consider this as one their favorite activities. Morning Kiss gives them a boost with a super-colorful packaging, a rather crowded illustration and many different playful elements. The little ones won't know exactly if it's food, a fun activity, or both. One thing is certain: if we want to convince the greedy children to jump on board the flying toothbrush, the traditional artwork will not suffice. The keyword is: fantasy.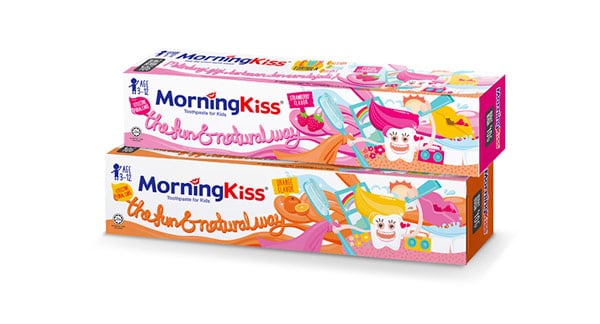 Last, but not least, a vital item for both adults and children: medicines. It's fairly easy to convince the little ones with palatable and tasty products, but what do you do when you have to combine business with pleasure? bioAllers has come up with a line that looks like a toy packaging. We have children dressed as fairy tale animals, like in a theater or a school recital. We could say that, depending on the medical condition, a different animal will come into play. Or we can let children believe that the medicine will transform them into different characters, even if they continue to see themselves as normal, just like the children under the costume. Don't you already feel like giraffes with a sore throat? We want to give it a try, how about you?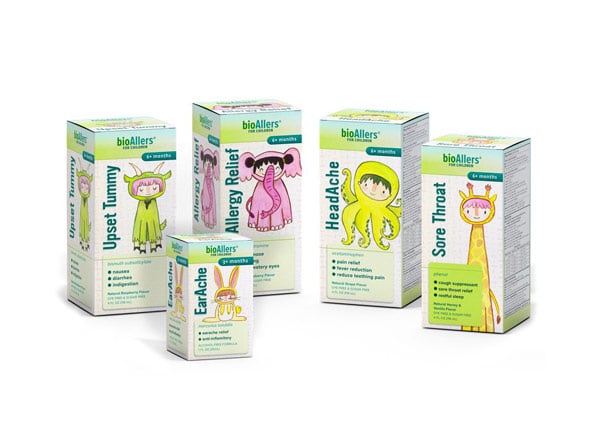 Build a prototype now, without minimum order quantities. Take a test with children, grandchildren or alike and immediately start customizing the packaging for the most demanding consumers. Whoever wins, takes it all!