Packaging for Easter eggs: cumbersome, wasteful and polluting packaging is banned. The new boxes are minimal and eco-friendly.
The theme of chocolate has won us over. This is why we want to continue pampering you with sweet stuff, talking about the packaging for Easter eggs, an Italian excellence which is also popular abroad.
Historically, this food sector has been characterized by a very high rate of waste and pollution due to bulky and in some cases excessive packaging, as well as to materials that are anything but green. Still, in recent years the attention to the environment has grown and the food industry, and specifically the production of Easter eggs, has made an effort to reduce the waste and packaging materials as much as possible, especially plastic . Let's run through the most virtuous examples of festive and attractive Easter egg packaging, which is also minimal and eco-friendly.
Let's start with a product made in England, the Eco-egg. It is inside a biodegradable cardboard sleeve. The color is very natural. The artwork shows the symbolic animal for planet earth par excellence, the bee, surrounded by a multitude of flowers. Never before have bees been so endangered by the numerous pesticides used in agriculture. But without their valuable contribution to pollination and therefore to the growth of flora, it is impossible to perpetuate life. There is a small window in the box, revealing a cheerful red wrapping, rigorously avoiding plastic. Do these simple products stand out on store shelves? In this case, despite the material shades, the goal is fully achieved.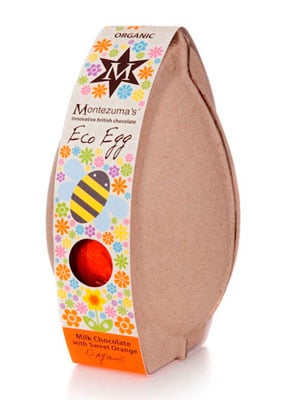 A similar approach is adopted by the Easter Explorer eggs. Here too we find a gable bag box that houses and protects the contents in the best possible way. The graphics in this case is much more elaborate, it almost looks like a comic book or the cover of a children's book. The window makes sense, as it reassures the little ones that there is something sparkling inside. We expect the surprise to not be the usual disappointing plastic gadget but maybe a small book, as the famous McDonald's fast food chain has started doing.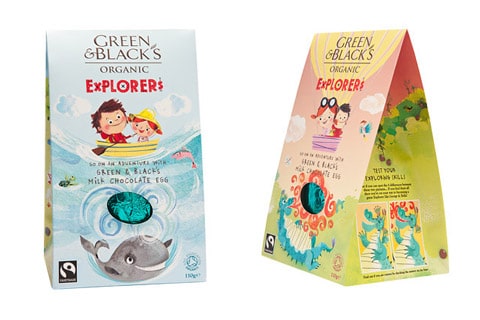 One thing we didn't expect is that even chocolate eggs could be considered a superfood. We particularly appreciated the packaging for these milk chocolate Easter eggs, consisting of a cubic cardboard box with a window, in a strong brown tint, the nutritional values ​​of the organic ingredients clearly highlighted in blue and a very basic background texture, depicting cocoa beans. Protein intake and gluttony are equally balanced.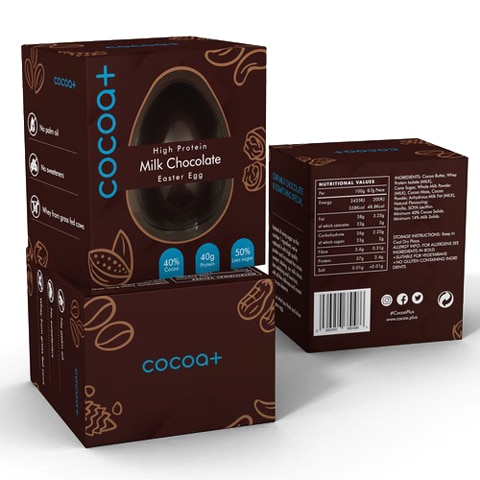 And we have more. Let's now move on to please those who just celebrated Veganuary. We find a cardboard box with a window, in a solid purple color. The artwork consists of a swarm of stylized butterflies, even though we are not exactly sure as to what they stand for. The name of the product reassures buyers about the absence of milk among the ingredients. It would be interesting to understand how the egg visible from the window was wrapped and preserved, but at the moment we do not have further details.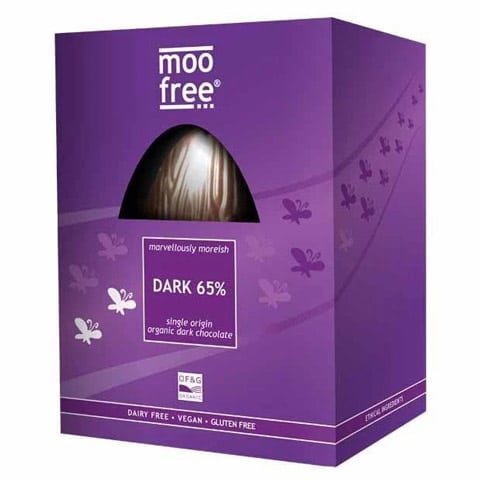 Truth be told, the Easter egg is not easy to pack and that's why the best way to decrease packaging and wrapping is to simply use a smaller or more easily packaged format. If you still want to stick with eggs, we can offer you this box with a very practical handle. The artwork is extremely colorful, the illustrations with the bunnies and chicks are lively and striking and the window lets you see the products individually packaged in a colored aluminum leaf.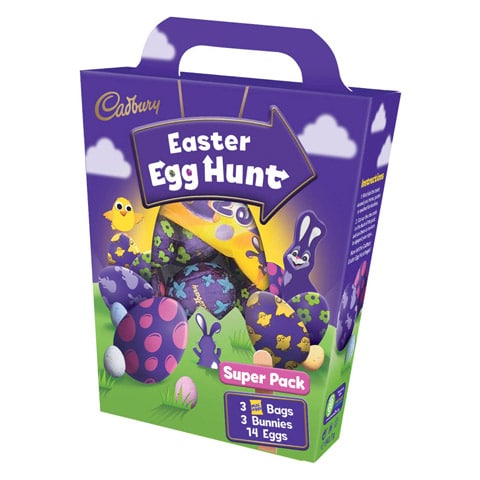 Let's move on to even smaller eggs studded with exquisite pralines. We find them enclosed into a gable top box as always made of cardboard, without any window for a change. The drawings are multi-colored and naive, but the illustration perfectly sells the product without adding further elements of complexity.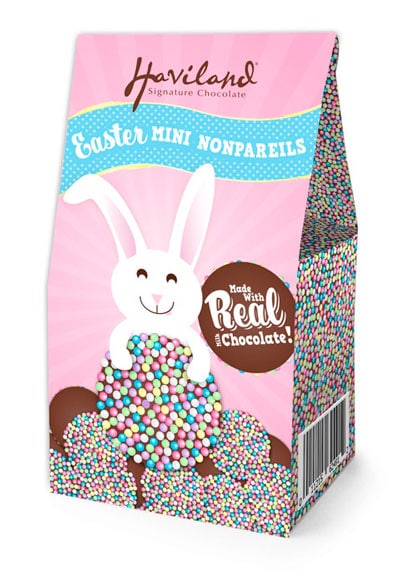 Minute eggs, similar to those of quail, can also come into the picture. The preferred solution is an elegant pull out box with standard tray. The graphics are stylized, geometric, but nonetheless impactful.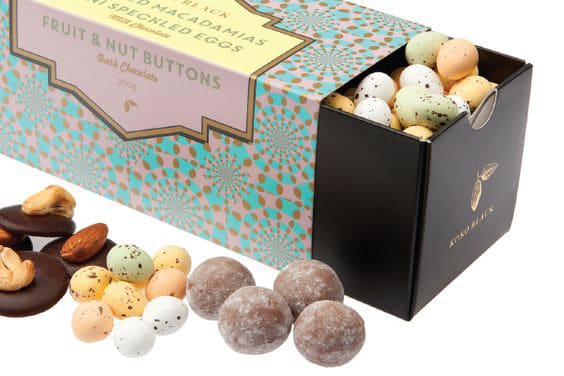 Easter doesn't just mean eggs though. For example, IKEA has thought of this two-dimensional chocolate bunny that fits perfectly into a square and slim cardboard box, which you will have seen on our cover. This is a perfect example of sustainable packaging, not only for the eco-friendly material but also for the structural design. A slim box means less waste, Greta Thunbergwill surely appreciate it!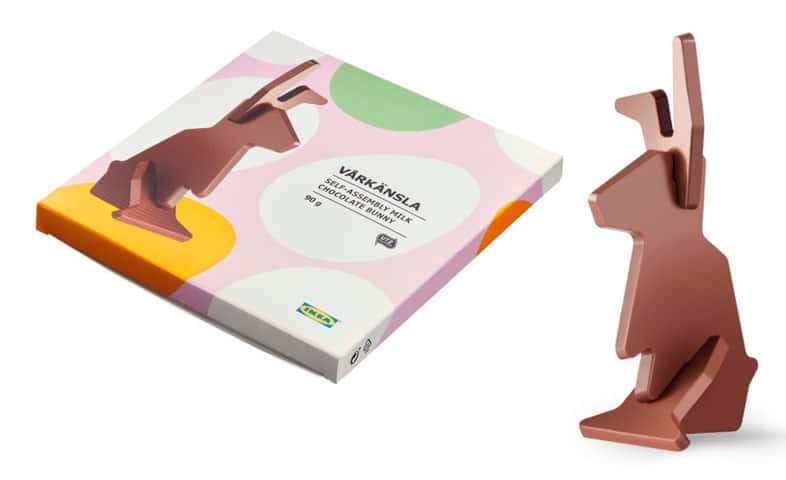 Do you have any sweet Easter delicacies or, why not, savory ones to pack? Easily done. Build a prototype with Packly and, once all the details are finalized, we will support you from medium to large-scale production.