Last weekend we had the pleasure to attend the 3rd edition of Play Copy, which was held at the Forum Monzani, in Modena, on April 5th and 6th.
What is it?
The event is a young and dynamic conference about professional writing, as the girls of Pennamontata say. But using our words, it has turned into a crazy full-immersion in the copy world from which we have merged completely soaked with ideas, questions, and good intentions for our future texts. According to the hosts, Play Copy is a humble, honest, and genuine show. We would also add that it is really cool which enriched us.
What was Packly doing at a writing conference?
We have anticipated your question, I guess. The answer is easy. Packly has been the tool which has shaped some of the creative ideas of Pennamontata. After our first professional meeting, the girls asked us to partner together for the annual edition of Play Copy. They didn't need to tell us twice. That is why our company has become an official sponsor of the event. In particular, we have produced an exclusive gadget for the event.
Boxes powered by
At the end of the first day, 120 copywriters had the chance to attend a business speed date to meet each other. For this activity, Pennamontata decided to design a custom business card box. The packaging powered by Packly has jealously guarded the cards of each attendee until their exchange took place. It has been a useful and nice idea, hasn't it?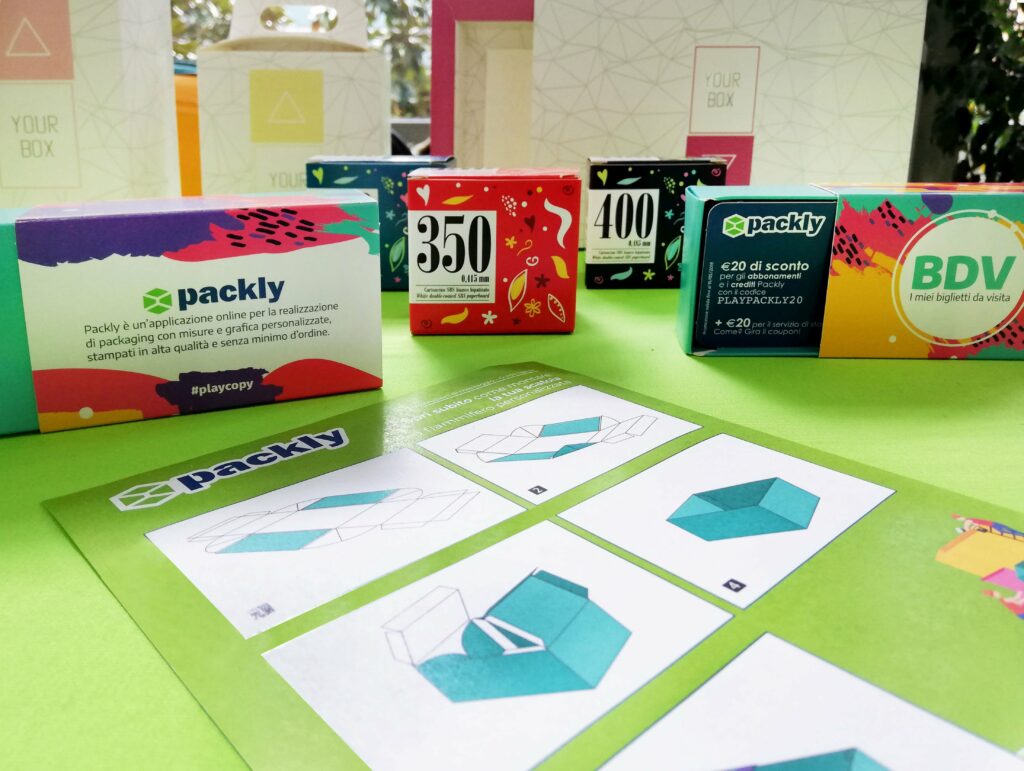 As many of you already know, the packaging if properly used might give a real added value to any experience.
Any doubts?
Do you think we are exaggerating? Then ask some questions to Pennamontata.