Takeaway food containers and packaging boxes. The right balance between functionality, sustainability and environmental footprint? Packly has it all.
Today we will talk about a trend that has been ongoing in our country in recent years: food delivery and the consumption of take away dishes. Containers, boxes and packaging for takeaway food become essential for good preservation. According to recent data from the online food delivery Observatory, the sector was worth € 3.2 billion in 2018 and the trend is constantly growing.
Among the many factors that determine the success of this market, packaging is one of the foundations. The looks of the food when delivered or taken home is at least as important as the taste. A good rule of thumb, when testing different packaging solutions for food delivery, is to leave the dishes inside the containers for at least 25 minutes (the average time of a delivery) to see how they will look once arrived at their destination. For greater reliability of the result, the food should also be lightly shaken and solicited, so as to get a realistic picture of what it will look like after delivery.
Another key element is the disposal of packaging. Unfortunately the food industry and all the related businesses are responsible for most of the plastic pollution on our planet. Nestlè alone, for example, has estimated to have produced 1.5 million tons of plastic in 2018. This is why it has become ethically imperative to reduce waste as much as possible and use eco-friendly materials, always with a good quality/price ratio.
Let's run though the best options to preserve the freshness and fragrance of takeaway or home delivered food, with minimal environmental footprint.
Let's start with the solution to a long-standing problem, especially for the French. Don't you think that carrying a baguette under your arm is unhygienic and not particularly chic? We would agree to that. Here is a beautiful tray box with a transparent window, to make the product stand out, also thanks to an elegant graphic sleeve. Who could resist this? The fragrance we will savor will only be that of perfectly preserved bread.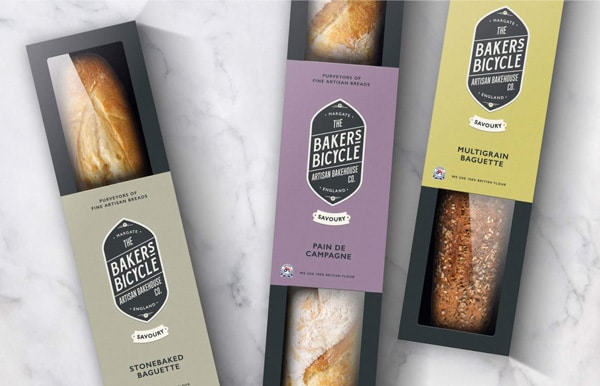 Still on the subject of street food, one may need to nibble a sandwich on the fly. Don't you find those bulky packs with plastic lids outdated? Same here. A very simple box without a lid is what we need. It is made of cardboard (needless to say) and it comes in the form of a parallelepiped from which the sandwich and its filling emerge in all their breezy freshness. The packaging also acts as a label, with visible print and relaxing colors. Brilliant, isn't it?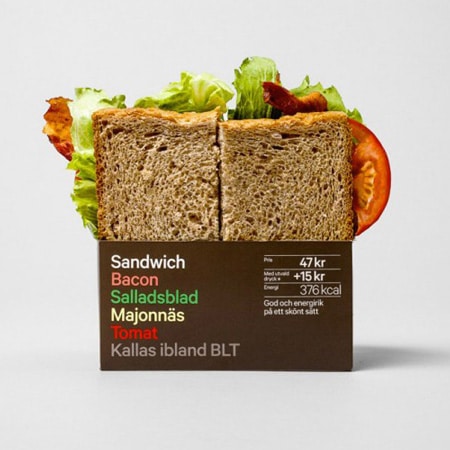 We thought we would close the review of street food with a gem, that immediately won us over: a pull out box filled with unidentified oriental meatballs. This container is made of material cardboard and the artwork looks really elegant. The packaging, so essential and refined, could also contain watches or jewelery, but we like to think of more succulent Sicilian arancini. If you show up at your friends' door with one of these, they will definitely let you in, won't they?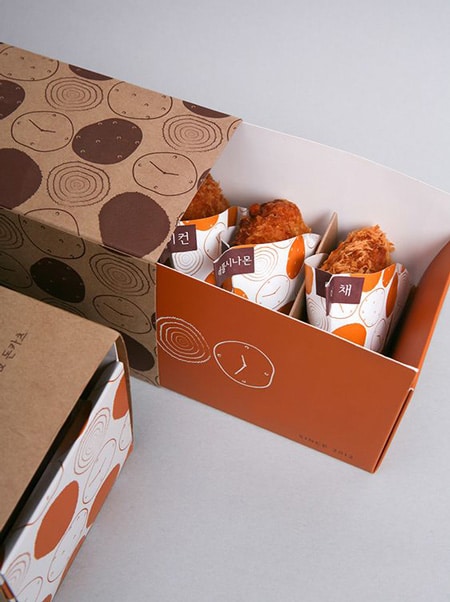 But even at the end of a tasty meal, you should always leave an empty space for sweets, right? Let's start with a delicious but light dessert, ideal for wellness lovers: yogurt. In this practical and ecological cardboard packaging, the product is delivered frozen. Enough with plastic jars, it is still possible to preserve fragrance and taste in a sustainable but also visually pleasing way. Look at this box with strawberry-themed artwork. Isn't it cheerful and appetizing? We would open it at once.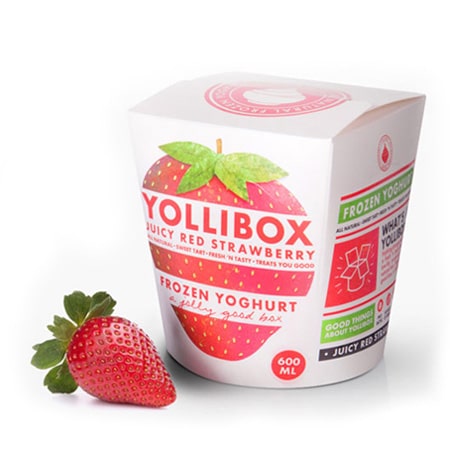 Let's raise the bar a little with an evergreen in all seasons: gelato. In order to be able to take it home without affecting its texture and proper preservation temperature, the trays are made of polystyrene, though a more ecological material is being studied to replace it. The sleeve, however, is made of cardboard and it is instrumental both to identify the different flavors and to encourage opening the box. We would not need to be nudged, we are ready with the spoon in hand.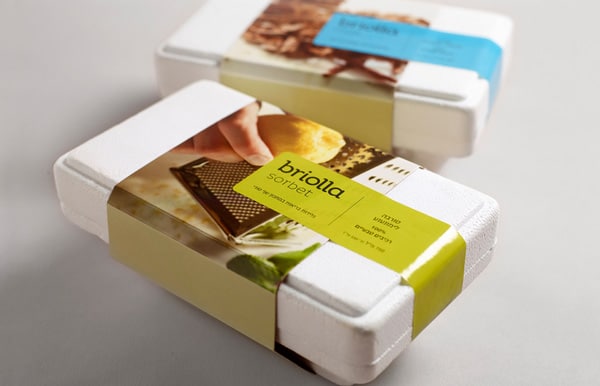 Let's wrap up our assessment with a splash, at least from the point of view of calories. One of the classics of takeaway is the wildcard of all celebrations. Among boxes for desserts and pastries, the classic cake is the queen. It takes an easily foldable cardboard to hold it, but rigid enough to cushion the shocks and to wrap the cake at best without sticking to the edges or the top at the risk of ruining the decorations. The box that we feature in the picture, besides being ecological and functional, can be customized with minimal or all-round graphics, with no limits to imagination.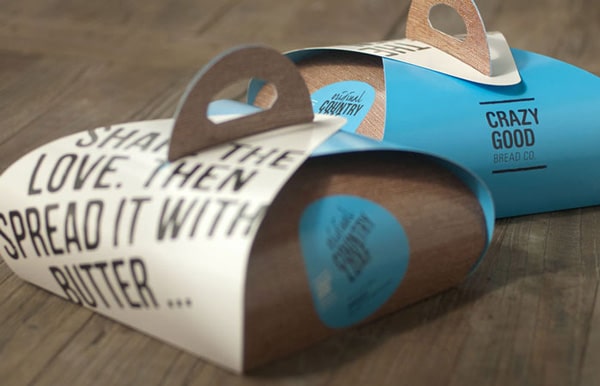 Lunch (or another meal of your choice) is served. Have you identified the food boxes for takeaway or delivery that are most suitable for your needs? Try creating a prototype now, even a single one, evaluate it and we will be happy to assist you with tailored advice and prices for all budgets.