For some years now, we have witnessed a real revival of the long beard. It was an overwhelming return to the beard look that was so popular in the 70s, which caused an exponential growth of barber shops and an increase of beard grooming kits available on the market.
After decades of fighting the superfluous fur where the bearded man was considered extremely demodé, men have revalued one of the historic emblems of masculinity and have taken it back. Beard look has conquered especially the youngest, now more and more proud to show off their long beard everywhere. This trend seems not to decrease, indeed according to a research conducted by a famous razors brand, out of 6,500 European men interviewed, 54% stated they will continue to wear long beards in the coming years feeding the trend.
Beard care
In this scenario, the beard has become a real male accessory, an ornament to play with to create and care your own style. Beard care is the focus of our article and, specifically, beard grooming kits.
Indeed, a lot of men think that beard care is fundamental. Beard care treatments are typically made using specific products. It is about cosmetics designed for every moment of shaving such as soaps, oils, waxes, balms, and shaving combs. These items are usually collected and sold in beard grooming kits ready-to-use, which are enjoying considerable success on the market both for necessity and for trend.
2019 beard fashion trends
With regards to the trends, I'll give you a sneak peek of some of the 2019 beard fashion trends.
The beard will surely shorten more and more as already happened during this year. Long and well-groomed beard will not disappear but, for the next year, it will be better to prefer a medium length only a few inches beyond the chin line. Mustache might be of the same length of the beard and not upwards.
Stubble will be the most fashionable. It might include mustaches a little bit longer than the rest to prevent them from disappearing but without excessive detachment. Another beard style will be the 90s goatee less well-defined than before but perfectly in line with the 90s revival that is affecting the entire fashion system.
Beard grooming kits
After unveiling the 2019 beard trends, let's go back to our beard grooming kits. For the article, I chose cool shaving kits tailored to their target. Knowing your own audience is an essential factor to design a captivating and winning visual identity.
It is no coincidence that the proposed beard grooming kits mainly have a vintage look. The return of the beard look has been widely favored by hipster fashion, which is strongly inspired and influenced by rétro style. The must-have of every hipster surely is a long and well-groomed beard, indeed.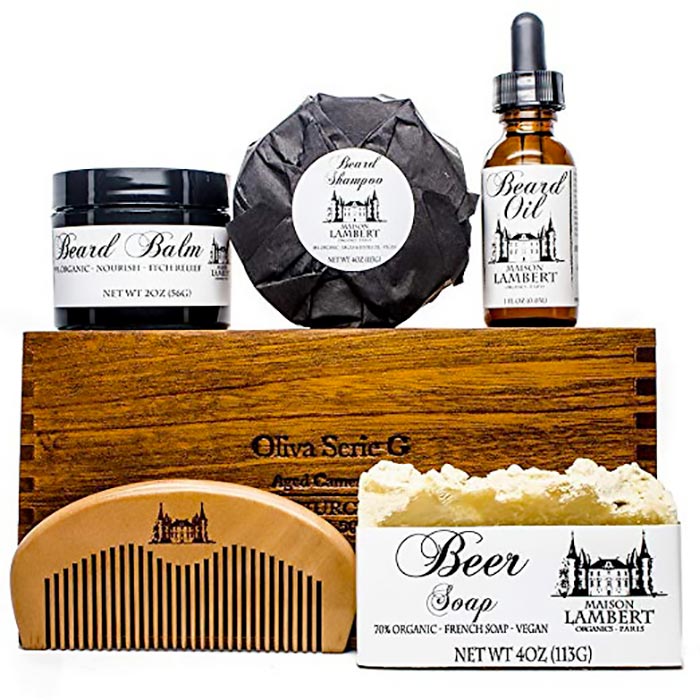 Instead, other beard care packagings look more mythological. We are talking about shaving sets inspired by heroes and gods of yore, that are symbols par excellence of virality and power. It is about beard grooming kits for men that don't have to try too hard.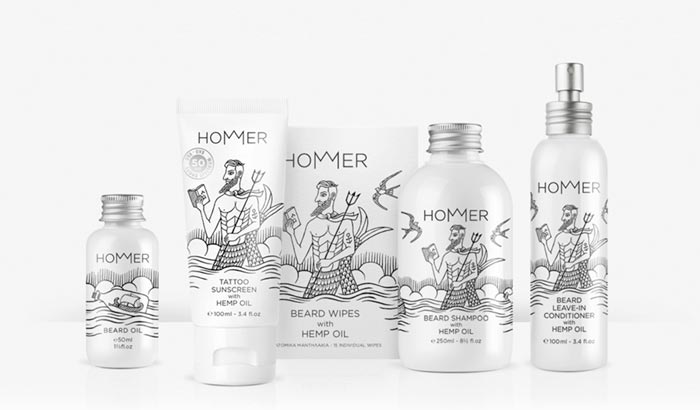 Now that you know almost everything about the beard look, enjoy our gallery, tell us the beard grooming kit you prefer and find out what kind of man you are.