Why is Black Friday so important for e-commerce? Let's start from the beginning: the next date is set for Friday, November 24, 2023, and companies are gearing up for a explosive increase in online sales. However, success is not solely determined by the products and discounts offered. During this day, attention to detail is essential. It's not only necessary to closely monitor product stocks but equally crucial to pay attention to the packaging that will be used to protect and present the products.
It's time to open the digital doors and be prepared to unleash the Sales Apocalypse! Even (and especially) with the right packaging.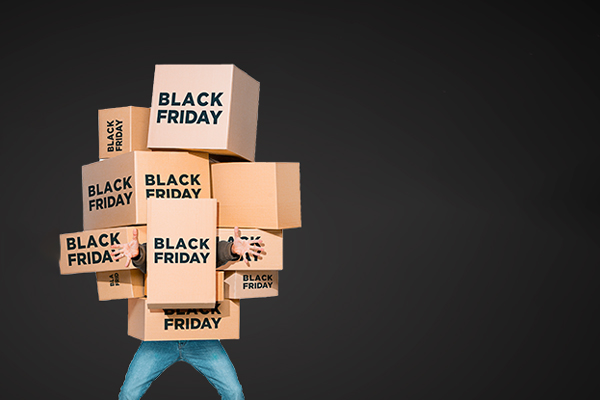 Black Friday and the e-commerce boom
Black Friday is the ultimate shopping day, eagerly awaited both online and offline. Every year, Black Friday falls on the day after Thanksgiving. This event marks the official start of the holiday shopping season, beginning at midnight on Thursday and opening the doors to a series of exceptional offers and discounts that extend through to Cyber Monday. It's a true discount hunt, with 70.7% of Italians considering Black Friday the perfect opportunity to buy Christmas gifts. In 2022, sales reached record levels, with around 80% of consumers taking advantage of the opportunity to purchase desired products at discounted prices or to get a head start on their holiday shopping.
Although this tradition has American origins, it has gained popularity worldwide, giving rise to a full "black week" of online shopping, with each purchase inevitably leading to a new box to manage.
In 2023, global e-commerce growth is expected, with an estimated value of $6.5 trillion, up from the $3.5 trillion recorded in 2019.
What is Black Friday?
Black Friday, although often associated with online shopping today, has historical roots that date back to the past. One of the key events that helped shape it was organized in New York in 1924 during the "roaring twenties." This event was promoted by the famous department store Macy's, which occupied a large expanse from Herald Square in the heart of Manhattan, stretching from Broadway to Seventh Avenue along 34th Street. Macy's had already gained notoriety for its involvement in the Macy's Thanksgiving Day Parade. The highlight of this charming parade marked the official start of the holiday season with Santa Claus arriving at Macy's on 34th Street.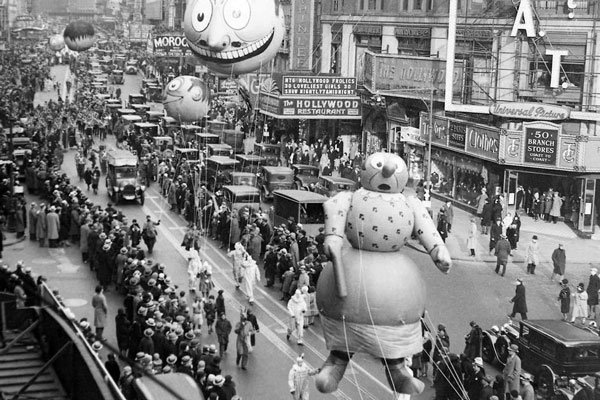 Macy's was one of the first companies to seize the opportunity to leverage the festive atmosphere and holiday spirit to attract customers by offering special discounts and promotions.
The e-commerce era
But how does packaging come into play in all of this? Packaging in e-commerce plays a crucial role during Black Friday and should not be underestimated. A fundamental point is that e-commerce packaging is often the only physical interaction customers will have with your brand. Online shoppers cannot physically touch or try a product before purchasing, so packaging becomes the bridge between the virtual and real worlds.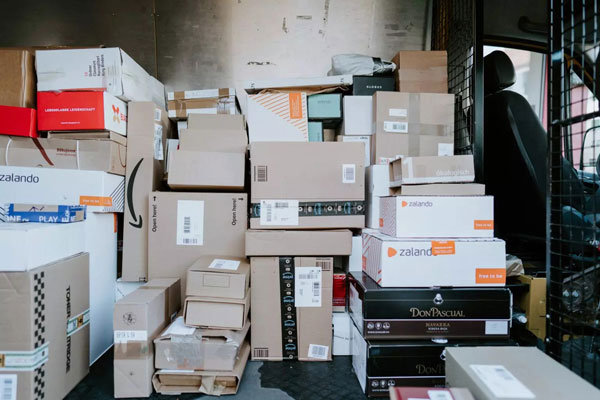 The impact of packaging
The increase in the popularity of e-commerce is a clear trend, accentuated by the pandemic and the convenience of shopping online. According to a Mastercard SpendingPulse report, in the United States, digital retail accounted for 21.6% of total sales in 2022.
Popular product categories during Black Friday include electronics, fashion, fast shopping, health and beauty, travel, and publishing. This event has captured all market segments, and the message is clear: shopping online during Black Friday is fast, efficient, and fun, in addition to being a trend.
Companies are already preparing to welcome new customers during this period, where the customer experience, including the ease of opening the packaging, plays a key role. Every type of product requires specific packaging to ensure maximum protection. In Italy alone, over 24 million people will shop online, with spending ranging from 50 to 500 euros. Hybrid Black Friday shopping is therefore a crucial opportunity for businesses to ensure an optimal shopping experience and promote the effectiveness of their packaging."
The art of packaging for Black Friday
For online businesses, Black Friday is an unmissable opportunity. Investing in creating specific boxes for this day can make a difference. Increased sales inevitably lead to an increase in the quantity of packaging, but the importance of packaging should never be overlooked. Running out of boxes during a peak sales period could be detrimental to the business, undermining efforts and sales strategy. Companies are asking important questions:
How is the unboxing experience perceived by the customer?
Will it meet expectations?
Does it capture and maintain the consumer's attention?
How does the online and offline experience compare?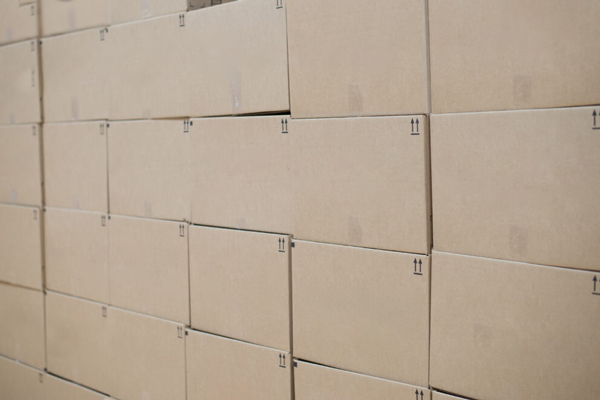 Advantages and disadvantages of packaging for Black Friday
The importance of packaging in e-commerce goes beyond simply protecting the product during shipping. Today, customers are more demanding than ever and no longer accept unnecessarily large cardboard packages, especially when they contain small purchases. Appropriate packaging, made from recyclable materials and featuring appealing designs, has become a fundamental requirement for customer loyalty.
In a joint study, NIQ and McKinsey found that consumers are more loyal to products with strong sustainability claims. According to NIQ's 2023 Consumer Goods Sustainability (CPG) Report, 92% of shoppers today say sustainability is important in choosing a brand. This is not just a passing trend; it's the future of consumer preferences.
In relation to Black Friday, this event offers significant advantages to e-commerce companies. As mentioned, it's important to use packaging as an additional marketing tool during such occasions.
However, there are also disadvantages to changing packaging for events like Black Friday. This can entail additional costs, and for e-commerce businesses in their early stages, packaging changes may not be practical."
Why Packly is a great ally during Black Friday
When online shopping reaches its peak, and businesses compete with irresistible discounts and offers, Packly is always prepared!
In the e-commerce industry, choosing the right boxes for packaging is crucial. Boxes must be functional, protect products during transport, be sustainable, and reflect the brand's image. Packly offers customized solutions to help businesses meet these needs effectively. On the platform, you can create custom boxes and bid farewell to over-packaging and waste! This is crucial during events like Black Friday when the number of shipments reaches astronomical levels, with each product corresponding to a box.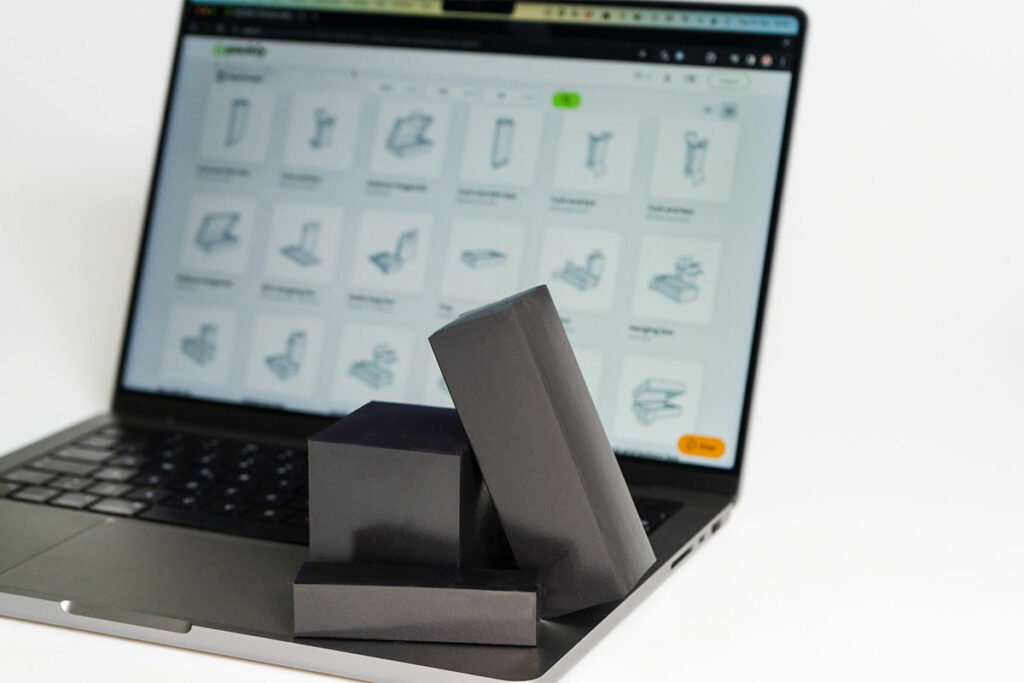 Not to mention the competitive prices, which are a great opportunity for small businesses! In essence, Packly is a 360-degree ally that allows you to pursue growth and success without significant obstacles.
Conclusions
In an era of constant e-commerce growth, Black Friday represents a golden opportunity for businesses. Creating attractive and high-quality packaging can make the difference between a successful shopping experience and disappointment for customers. Investing time and energy in planning a packaging-oriented Black Friday strategy can bring significant benefits. If the key to success lies in custom packaging, then Packly is the answer. With a vast library of templates and the ability to preview packaging in 3D, it's virtually impossible to make mistakes in creating the perfect packaging for Black Friday!