Business card boxes are a powerful tool to get the attention of potential customers: how? Helping them to remember you!
The main purpose of a business card is to share with other people some personal and professional informations, to be easily contacted if they will need you. Every professionist (or almost) uses this tool: if you don't want to be forgotten, you should realise biz cards that are different from others. The aim of their box? Ensure that it won't happen. Business card holders are very useful for both keeping the product safe (their most common use) and promoting your company.
Choose to differentiate yourself from others, create a unique piece that will be remembered from your interlocutor at first glance: creative and funny or useful and functional solutions, it doesn't matter what you choose, the only important thing is that it captures customers attention. First of all, you should define what you want to communicate and after that you can go forward with your business card and packaging design. Without doubt, I suggest realising a captivating artwork but simple and efficient. Complex and rich graphic design could confuse: it is very important that your infos will be always easy to find.
Amaze your observers without making their life complicated! Anybody is able to realise paperboard biz cards with some writings printed on them. And anybody could settle for being part of a pile of anonymous cards. Are you sure that you want to be one of them? If the answer is no, hurry up and break the rules, introduce yourself to others in a new and creative way: build an emotional connection with them is the first smart move. Does everyone use the classical paperboards? You can do it too, but you can also create specific business card boxes to show or give directly to your customers: haven't you ever thought about it before?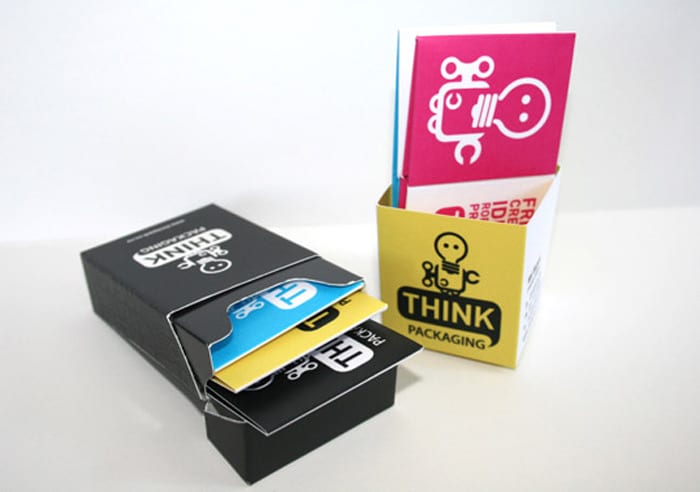 You could also think to insert in the box your final product, instead of the traditional biz cards: let people try your service is the best way to show yourself and your business!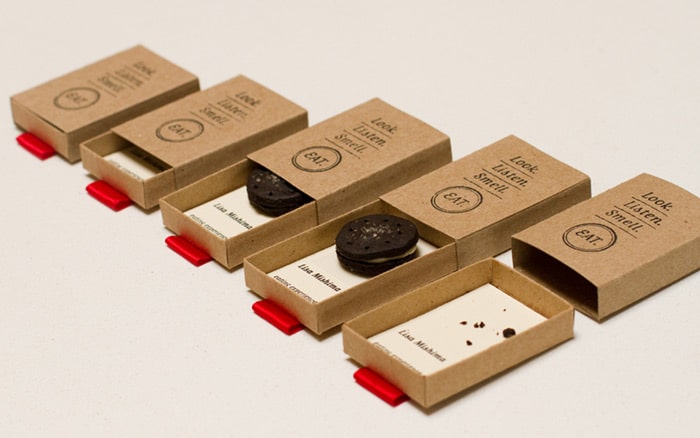 You can exploit business cards to your advantages in many ways without considering them simple containers with any communication abilities: the packaging could be the perfect business card for your success. The examples suggested in this post are a little overview of the feasible solutions: imagination could find something new for you!
What if the box was your business card?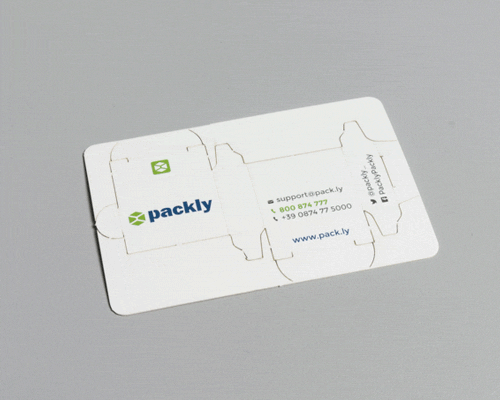 If you print business cards, you could think about creating custom packaging with your informations and with a nice design to deliver them to the clients. When your customers will pick up their products they will find them elegantly stored in your personalised package: your business card will contain their ones. It could be a nice idea, don't you think?
Take a look at the following business card boxes and find the right idea to show yourself and leave your mark. And then? Realise your packaging project with Packly: it is easy, fast and convenient and don't worry about minimum orders because there aren't! The hinged lid box or the pull out box could be the right solutions for you and remember: «You never get a second chance to make a first impression.»