Cereal packaging: the strategic partnership between brands and new testimonials to win over Generation Z
Cereal packaging incorporating idols and brands as protagonists have become increasingly popular. This trend originated in the United States and has also conquered the Italian market thanks to collaborations with celebrities, superstars, and big-name clothing brands.
The reasons behind these initiatives are straightforward: today, we are bombarded with messages reiterating that breakfast is the most important meal of the day. Moreover, the global cereal market is constantly growing. In the face of these considerations, why not capitalize on Generation Z idols' image and fan base?
Gen Z's idols
From rappers Sfera Ebbasta and Travis Scott to the famous clothing brand Supreme, breakfast cereal manufacturers are increasingly adopting personalization, influencer marketing, and upselling strategies to capture consumers' attention.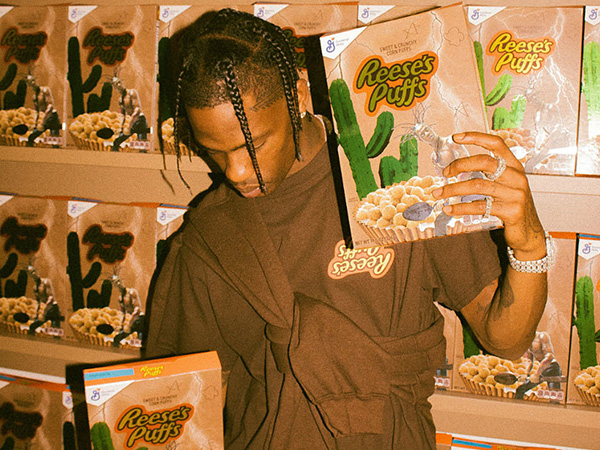 In this fascinating review, we will explore some of the most popular packaging in recent years, drawing on data released by Marketing Espresso and SOLDOUTSERVICE, which specializes in monitoring market trends.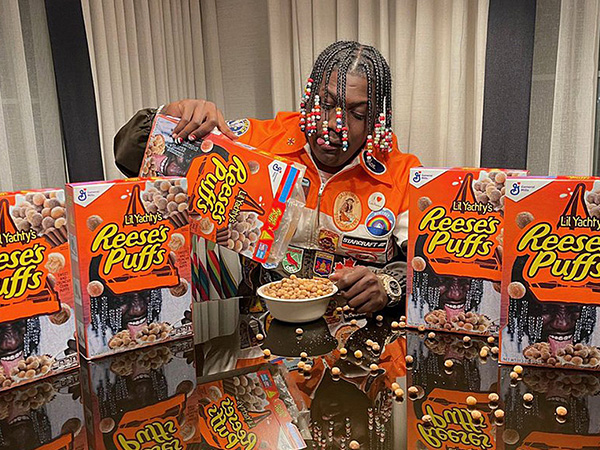 Cereal packaging: Sfera Ebbasta, Travis Scott, and Supreme
One of the most successful packagings was featuring Sfera Ebbasta, the famous Italian rapper, on the box of a line of breakfast cereals. His charismatic image and large fan base made this collaboration a sales record. Consumers showed considerable interest in the product, attracted by the opportunity to get even closer to their idol through simple daily activities such as breakfast.
Another successful example was launching a cereal line in collaboration with the famous US musician Travis Scott. His iconic image and huge follower base helped create a veritable cult phenomenon around breakfast cereals. Consumers have flocked to supermarket shelves to buy the product and feel part of the culture and lifestyle associated with Travis Scott.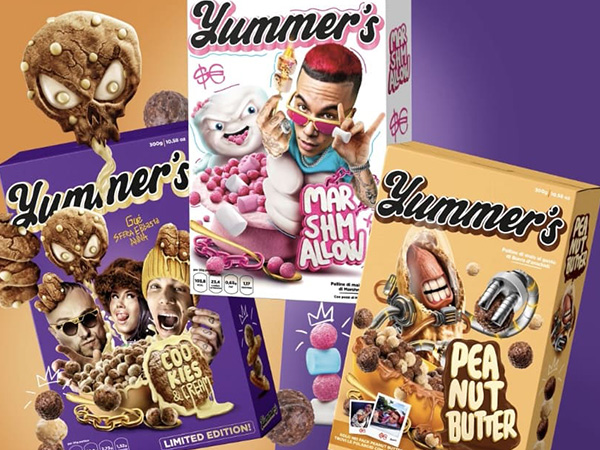 We cannot forget the influence of trendy clothing brands such as Supreme. The collab between Supreme and a well-known manufacturer led to the creation of a limited series of breakfast cereal packs. This partnership generated tremendous anticipation among fashion enthusiasts and demonstrated once again how incorporating popular clothing brands can increase consumer interest in any type of product.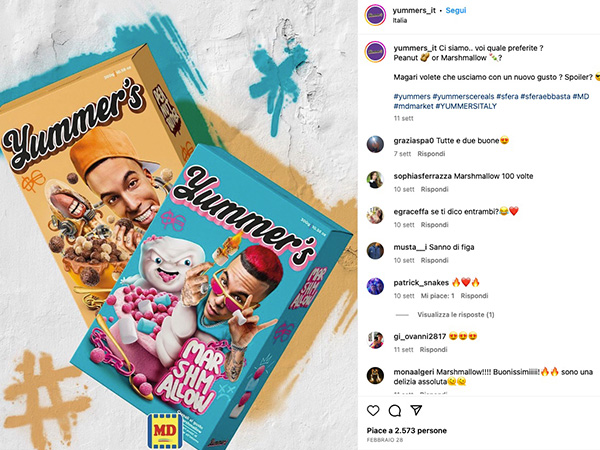 Conclusions
In conclusion, the trend over the past few years of idols and brands being the stars of breakfast cereal packaging is gaining more and more space in the market. Thanks to customization strategies, influencer marketing, and upselling, manufacturers are making stronger connections with Gen-Z and harnessing the potential of collabs, especially on social.
On Packly, you can experiment with creating custom boxes with various custom graphics, prototyping, and testing different versions. Plus, you'll get real-time printing quotes on small or large runs with no order minimums.