Are cupcakes your passion and are you looking for the right packaging to increase the value of your creations and start selling them? In this blog post I will shortly explain how to create DIY individual cupcake boxes in a quick and simple way.
Firstly you have to define the internal dimensions of your package. Once muffins, toppers and design are ready you can measure the final sizes of your product. Being do it yourself products they are slightly different from each other, for that reason I suggest measuring various cupcakes. In this way you can find the right sizes to contain all your sweets, regardless of slight variations.
Once set the dimensions, you might choose the shape of your DIY individual cupcake boxes. Packly offers a selection of basic models that could be easily customized both in sizes and graphic design to create bespoke packagings. Once chosen the box type, you only have to enter the internal dimensions previously defined, choose the material depending on the cupcake weight and you are done. The online application will automatically generate the dieline of your bespoke cupcake carrier in real time and you might download it as vector PDF. The die-cut template is the cut and fold 2D drawings of the box and it is essential to create your graphic project.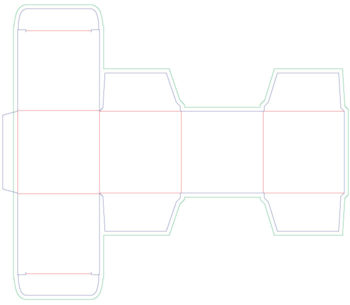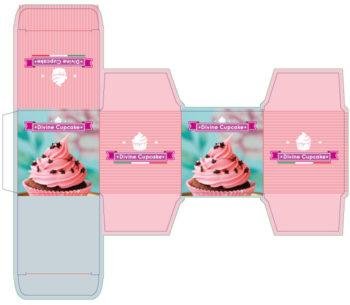 Personalise the PDF with your own artwork, enter your logo to make the product easily recognisable and attributable to you. Place the various informative and decorative elements where you prefer. Create an attractive graphic design to give the right added value to your cakes. Once the graphic layout is ready you only have to produce your DIY individual cupcake boxes. Again Packly might come in very useful as it allows you to buy the exact number of printed boxes you need, from a single packaging. An optimal solution to launch a new product and test the market before placing larger orders, more expensive. Don't you think?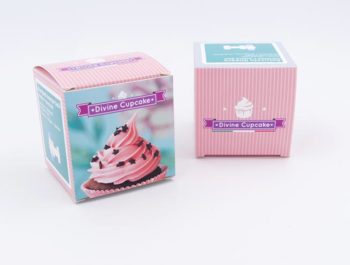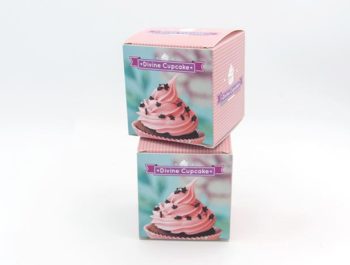 Before creating your custom cupcake packagings, have a look at our cupcake carriers collection and be inspired.