Starting from 1 January 2023, new environmental labeling will be mandatory in Italy. Let's review it in detail.
Environmental labeling for packaging is a sustainability indicator that will be introduced in Italy on 1 January 2023.
This initiative basically aims to provide consumers with transparent and easily understandable information on packaging composition. Such novelty promotes conscious choices and greater attention to the environmental impact of the products we buy.
Environmental labeling assessment criteria
Environmental labeling of packaging in Europe is based on an assessment system that considers different packaging characteristics. Firstly, it starts from the environmental impact during production, transport, and use up to disposal. The final goal is for consumers to easily compare packages and choose the most virtuous ones.
Environmental labeling will be mandatory for all packaging marketed in Italy, regardless of the material of which it is composed. Hence, we will find the ecological label on packaging cardboard, plastic, aluminum, glass, and other materials.
Information to be included in the environmental labeling
Below is the information to be included in the ecological labeling of the packaging.
Packaging ID: the manufacturer or distributor's name or logo, the package product's name, and the packaging's identification number.
Tips for proper disposal: information on how to dispose of packaging correctly, such as whether it can be recycled or disposed of as unsorted waste.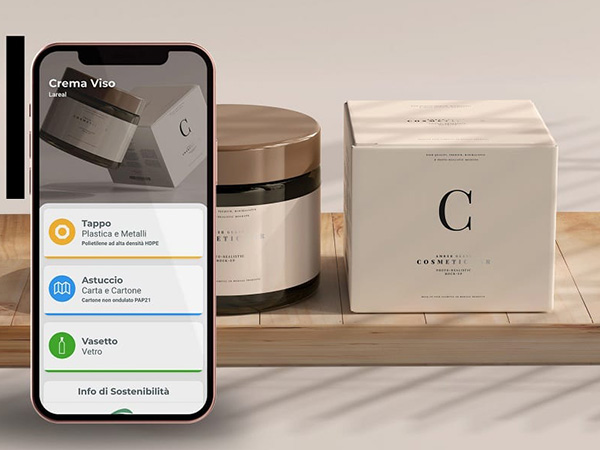 Declaration of conformity: a declaration that the packaging assessment complies with the Decree on Environmental Packaging Labelling provisions.
There is no specific order of priority for presenting this information, but it must be organized in an easily readable way. In addition, the label must be drafted using simple and non-technical language, therefore, easy to grasp. However, we advise you to observe the practices of the reference production sector. It is essential that buyers can compare labels immediately and effectively.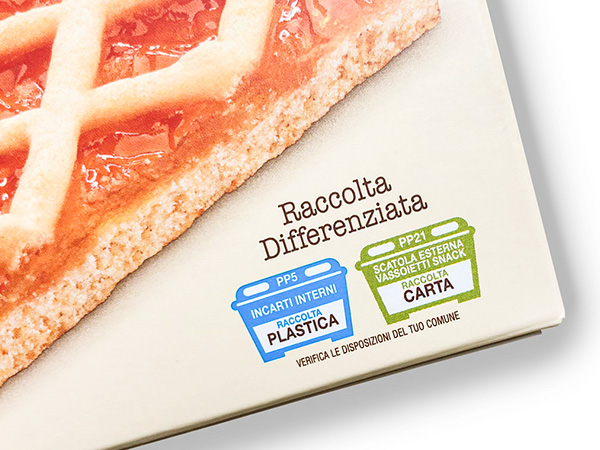 The situation in France
In France, this topic is regulated by law # 2010-788 of 12 July 2010 on environmental labeling, presentation, and advertising of products and services, also known as the "Grenelle II" law.
Environmental labeling in France is based on three fundamental principles: transparency, comparability, and objectivity. Manufacturers must provide clear and complete information on the environmental impact of their products and services so that consumers can easily compare different products and choose those more respectful of the ecosystem. Furthermore, the labeling criteria must be objective and based on reliable scientific data.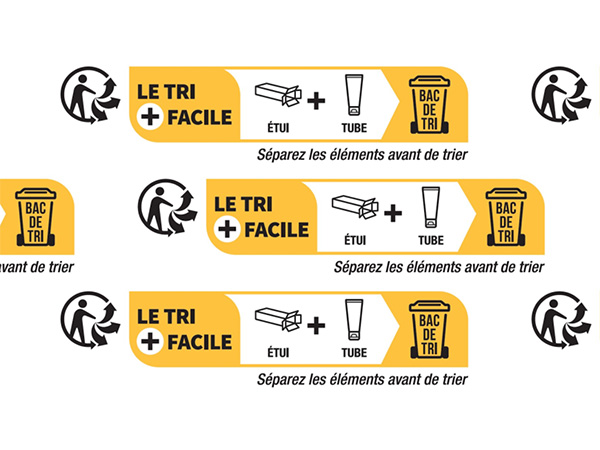 Penalties for those who do not comply with legal obligations
The penalties for those who do not comply with the environmental labeling obligations of packaging depend on the type of violation committed and the legislative decree governing the responsibility.
In general, for those who do not comply with the environmental labeling obligations provided for by Legislative Decree no. 49/2014, which implemented the European Directive no. 94/62 / EC on packaging and packaging waste, the penalties provided are:
Fines: For minor violations, penalties can consist of fines ranging from 500 to 2,000 euros.
Ban on placing on the market: For the most severe infringements, the manufacturer or distributor of the packaging may be subject to a ban on placing the non-compliant packaging on the market.
Seizure: In severe infringements, non-compliant packaging could be seized.
Conclusions
Shortly, labeling packaging environmentally is essential to greater environmental sustainability and transparency toward consumers. Packly, with its 100% green packaging, is already a pioneer in these areas. By designing your boxes with us and putting the proper labeling, your products will beat the competition in the market.
Packly makes the information relating to environmental labeling available in the Help Center, but it remains the responsibility of the user to verify and insert it on the packaging.
Try our creative interface now!