Paper for food packaging is the fastest-growing material. There is less and less plastic in food and beverage.
Paper for food packaging: a match made in heaven. At the end of November, the EU Commission proposed reforming packaging, focusing on reusing and returning empty plastic bottles and aluminum cans. This proposal challenges Italy's recycling chain. The European goal is to reduce packaging waste by 15% per capita for each country by 2040. As it turns out, the proposed regulation states that by 2030, 20% of takeaway beverage sales must be served in reusable packaging or using customer containers. The goal is to reach 80% by 2040.
Moreover, Italy is one of the most virtuous countries regarding recycling. In 2021, the recycling and recovery of packaging managed by Conai generated €1,525 million in environmental benefits, according to the Sustainability Report published in November. "Recycling," says Conai's President Luca Ruini, "saves raw materials, primary energy, and CO2. Italy is already a European leader in this circular economy: we are first among the major countries in per capita packaging recycling.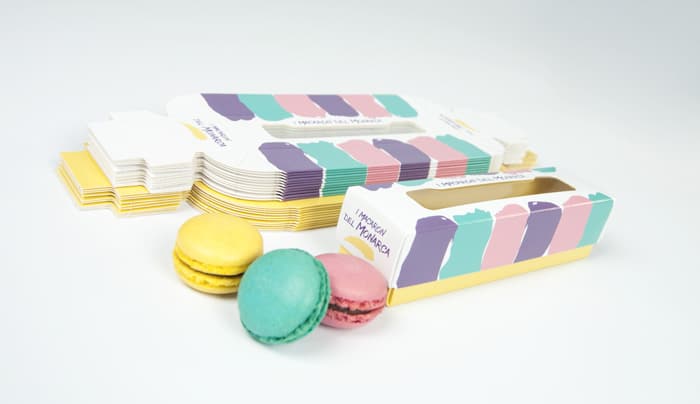 What do consumers think?
However, the packaging sustainability issue concerns not only bottles and cans but all food packaging. "Green packaging increasingly defines food purchasing choices," comments Silvia Zucconi, head of market intelligence and business information at Nomisma. "So much so that in the last 12 months, 65% of Italian families have purchased a product because it had a more sustainable package. And 19% stopped buying a product because the packaging was not considered sustainable."
And recyclability (56%), along with the absence of overpacking (58%) and reduced amounts of plastic (47%), are among the most essential characteristics that food product packaging should have for Italians, according to the latest update of the Packaging Observatory for Consumer Goods curated by Nomisma. Regarding materials, cardboard is perceived as the most sustainable for beverages (59%). Regarding packaged products, glass is considered the most environmentally friendly material (67%).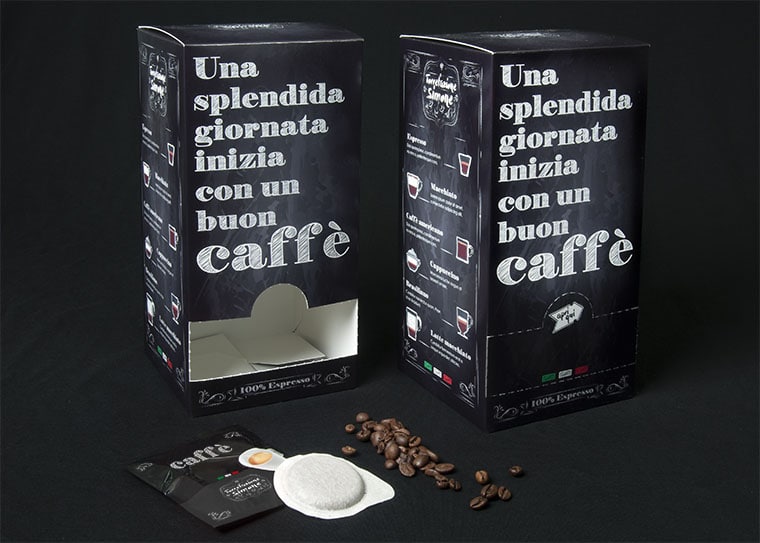 Paper is the preferred material
As it turns out, paper and cardboard are gaining ground in beverages and food, from fruits and vegetables to frozen foods. Tonitto 1939, a gelato company based in Liguria, declared that by 2023, 50% of its sorbets will be in Fsc-certified cardboard, resulting in a 75% reduction in greenhouse gas emissions. Meanwhile, the new packaging of egg products by Naturelle, a brand of Gruppo Eurovo, will be aluminum-free, CarbonNeutral, and made up of 73% renewable materials that allow for the annual compensation of 750 tons of CO2.
Among the first in Italy to launch eco-friendly and Fsc-certified bricks and packaging, Natura Nuova also changed its secondary packaging last year, resulting in a 30% reduction in cardboard usage. Paper is also making headway in a delicate sector like glass delivery. For example, the Brescia-based start-up The Gin Way team adopted Eco-Self Seal Cardboard, specifically designed to protect cylindrical products. It is made of corrugated cardboard and coated with natural latex adhesive.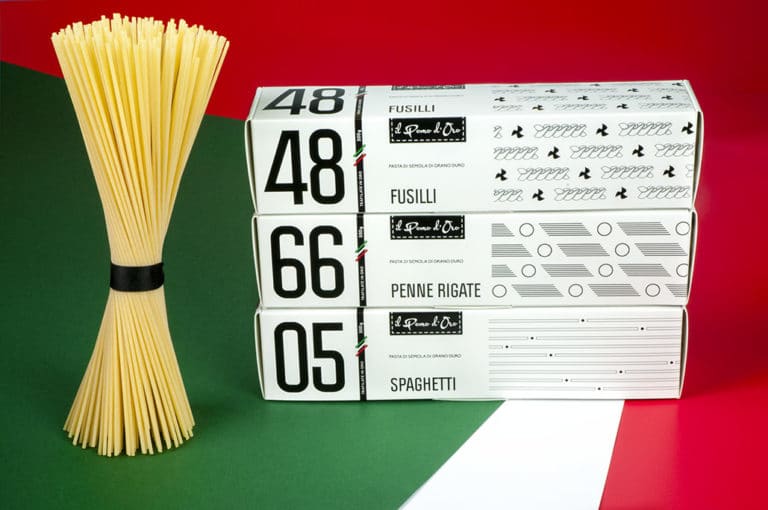 Reduction of plastic
The reduction or elimination of plastic is the common goal for food packaging. Coca-Cola Hcb was recognized by the 2022 Dow Jones Sustainability Index as the most active in this regard. Among the targets achieved in the last ten years were a 20% reduction in Pet packaging, a 28% reduction in glass, a 15% reduction in aluminum, and a decrease in the use of virgin plastic for bottling, thanks to bottles made of 100% recycled Pet (Rpet). Another significant introduction is the "Tethered Caps," caps attached to the bottle.
Another big player in the food industry, Nestlé Group, has achieved 85% recyclability for plastic packaging at the European level and reduced the use of virgin plastic in its packaging by 14%. In Italy, where the target of 97% recyclable packaging has already been achieved, the commitment to invest in creating infrastructure for packaging recycling continues.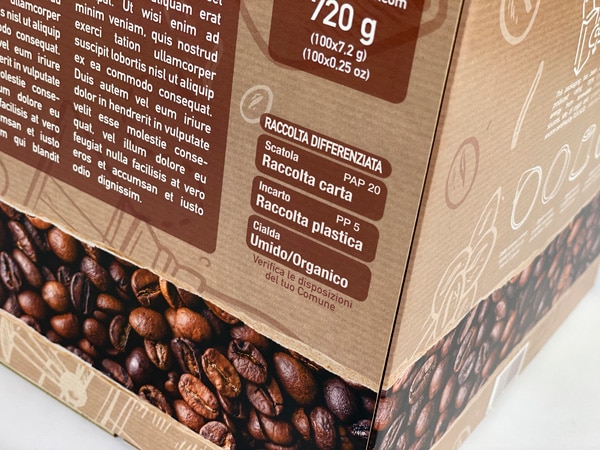 Some find innovative solutions, such as Apepak, the winner of the 2023 Green Oscar – Coldiretti Giovani Impresa, designed to wrap Calabria Dop black pig sausages, ensuring product stability, protecting it from mold, preserving its flavors for a long time, and even being reusable. It is a linen handkerchief soaked in 100% natural beeswax, washable, reusable, sustainable, and ecological. Apepack replaces plastic and vacuum sealing, ensuring excellent preservation outside the refrigerator. Cosaporto. It uses only biodegradable packaging and chooses recycled and reusable cotton bags instead of classic boxes for delivery.
Paper for food packaging: BRCGS and FSC
By conforming to the BRCGS (Packaging Materials Global Standard), a company can prove that its products are legally compliant, authentic, and of assured quality.
Also, only certified companies can label products with the FSC logo. The latter provides a sort of link between the raw materials, like trees, and the end user. This certification makes consumers confident that their products come from a responsible source.
Packly, needless to say, 100% meets these strict regulatory requirements.
Conclusions
Are you seeking a paper food packaging provider to meet the highest standards? You found Packly. Try our extensive library of models and food-safe materials, experiment with prototypes, and entrust us with printing, even for large runs.