Cheng Yew Heng Candy Factory is one of Singapore's oldest sugar company. It has more of 71 years of experience in producing pure rock sugar. Last year, the company decided to reinvent itself by launching a new rock sugar sticks line, the Jewels one.
Jewels brand was born to offer a new consumer experience. The new sugar sticks have been designed to encourage people to take a break and enjoy
their favorite drink through them.
New shapes and new ways of use consequently needed a new packaging. The boxes have been designed to differentiate the Jewels sticks from the other company products (Cheng and Star) at a glance. No more plain bags. The new packaging solutions make the rock sugar sticks sexy and funny.
Jewels Rock Sugar Sticks are available in different colors and flavors. This is the reason why their new packagings have been customized using different color palettes that identify specific tastes. Each package contains two sugar sticks, individually packed. The angular windowing on the front of the box shows one of them. A great solution to quickly spot the flavor to be purchased. The company also decided to realize complete kits for tea tasting packed into specific boxes.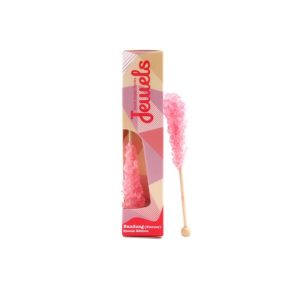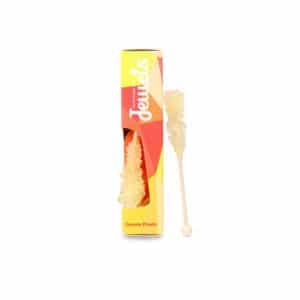 The packagings have been produced by Teckwah Printing, a printing and packaging company based in Singapore. Thanks to its digital plants, Teckwah provided the perfect flexible solution needed by Cheng Yew Heng. Their technologies, e.g. the HP Indigo printing machine used for Jewels project, allowed the production of the new packagings by managing multiple SKUs, different designs, test printings, and high volume quantities. Things impossible to do without digital.
The synergy between Cheng 1947 and Teckwah has been a great success. It allowed realizing new irresistible packagings in just one month.
The digitization of printing, says Teckwah, facilitates the streamlining of the production process offering more to customers. It helps reduce time to market, waste, and cost-effectiveness and it is now essential in a mass customization era.
Have a look at our photo gallery to know more about the Jewels Rock Sugar Stick packagings.