Summer 2018 is striped! From fashion to food and packaging design, nobody could resist the charm of the stripes and their iconic style.
This pattern was made famous by Coco Chanel long time ago and it continues to be an evergreen really appreciated. Horizontal, vertical, wide, narrow, solid and multicolored lines are all part of the stripes mania, which is sweeping all sectors.
Vitavigor striped packagings
The fresh and versatile look of the striped patterns fits everything, word of "Super Grissin de Milan" Vitavigor. Indeed, the company decided to adopt striped packagings to renew its look.
For the personalization of its breadsticks bags, Vitavigor turned to the food marketing agency Erba Cipollina. The agency created new packagings able to strengthen Vitavigor corporate identity and to reposition both the brand and its products. The new bags have been inspired by the stripes mania trend. Indeed, as Erba Cipollina team confirms, the food industry is often inspired by the world of fashion. Just like in this case!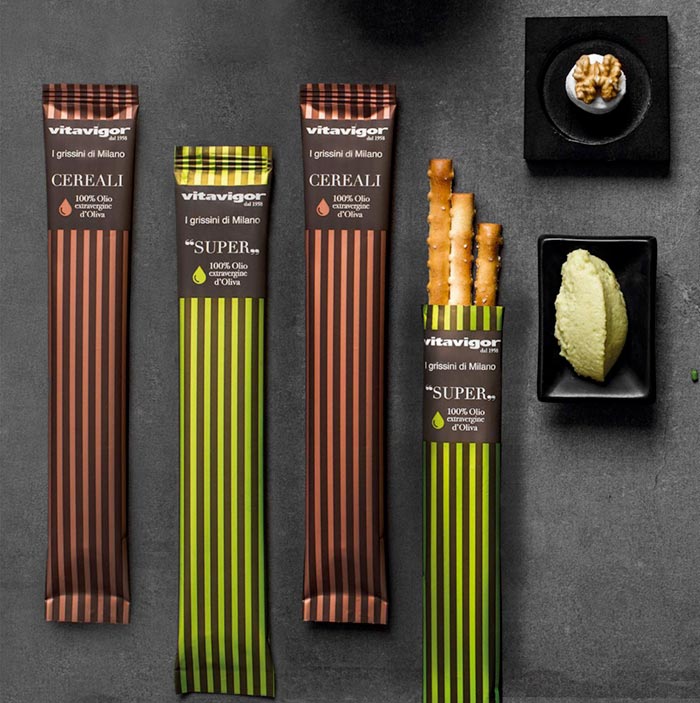 The restyling of the "Super Grissin de Milan" packagings led to the creation of fashion striped bags in line with the stripes mania of Summer 2018.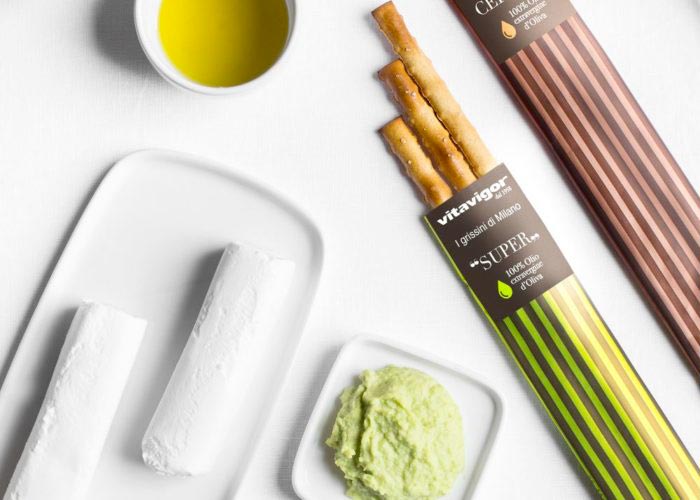 Timeless charm
Why are stripes so loved? People love bars and striped textures for multiple reasons. Some people like their optical effect, some others love their glamorous look and their versatility. Whatever the reason stripes are the real trend of the year and they conquered everyone, from bloggers to influencers, from starred chefs to packaging designers!
Enjoy our collection of the most beautiful striped packagings we found online and give us your opinion about the stripes mania that is keeping everyone in line!