In recent times, environmental protection has become a burning issue deserving the attention of everybody. It is one of the main trending topics in many sectors, especially in the packaging one. Indeed, consumers are constantly clamoring for sustainable packaging.
Gen Z (from 1996 to 2010) seems to be the most concerned about the issue. According to the "Generation Z: Unique and Powerful" study conducted by MNI Targeted Media Inc., by 2020, this generation will account for 40% of all consumers.
In this business forecast, it is important to consider the role of the packaging in the perception of the brand and of its sustainability. Diego Persali, director of the Ipsos Marketing Understanding division, says that "according to Italians, a company should adopt eco-friendly packaging material (41%), minimize production waste (39%), reduce unnecessary packages (34%), and be very effective reducing material waste (33%) to be considered environmentally friendly".
"Sustainability matters, but does it sells?" is a study realized by McKinsey&Company in association with Camera Nazionale Della Moda Italiana (CNMI). It has highlighted people's willingness to make purchases in accordance with the level of sustainability of packagings. Indeed, even the consumers themselves are conducting plastic-free and packaging free environmental campaigns.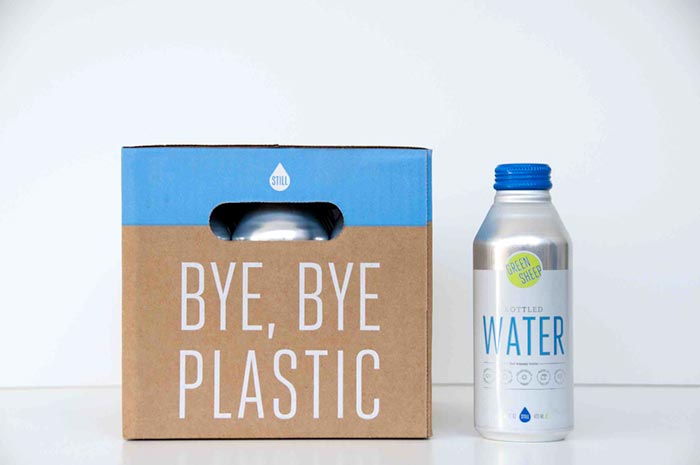 Collected data are extremely clear, companies should fit this green vision either for marketing and ethical reasons. Adopting sustainable packaging is a concrete response to consumers' needs. Investing in these kinds of solutions easier to recycle and reuse might be crucial for sales.
Brands vs. pollution
Many big brands have already taken action to make their contribution to environmental protection. Some have developed clean-up campaigns both for beaches and seas, some others have created self-managed routes of packaging recycling and reusing (we talked about them here), still others have adopted green packagings like the ones described below.
Vuoto a rendere Ichnusa
Let's start with Birra Ichnusa. The Sardinian company has been the first one to reintroduce returnable bottles in Italy. Indeed, this deposit system, vuoto a rendere in Italian, was previously wide used but then has fallen into disuse. In the last few years, Ichnusa has decided to launch its vuoto a "buon" rendere project in Sardinia. The returnable bottles can be easily recognized thanks to green caps, "Ichnusa per la Sardegna" neck labels and the deposit system label.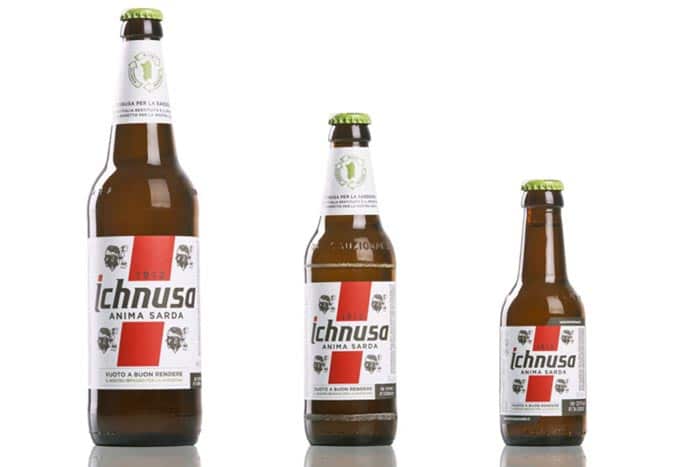 After purchasing a beer paying a small deposit, you will only have to return the empty bottle to get a refund. The initiative aims to reduce waste and emissions to safeguard the ecosystem of the island.
Carslberg Snap Pack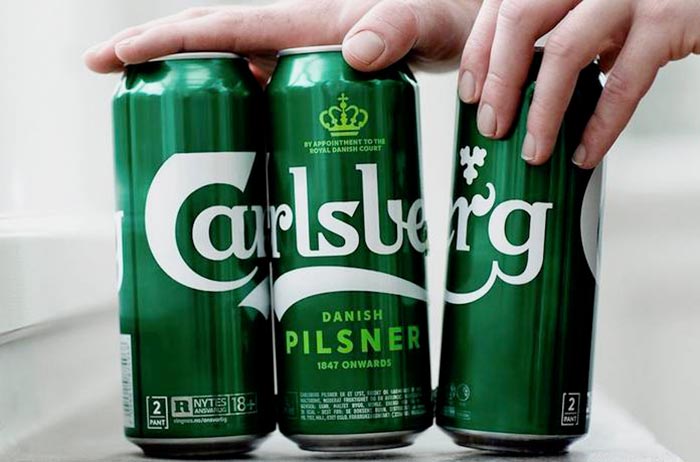 Another example of sustainable re-packaging comes from Carlsberg. The beer manufacturer has swapped plastic rings for Snap Pack, a new bio-compatible adhesive.
Corona plastic-free rings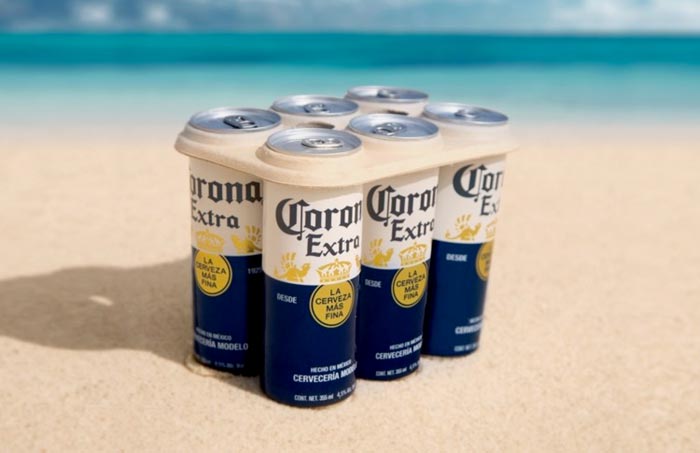 On the same side, Corona is experiencing new plastic-free six-pack rings. The new material is made from plant-based biodegradable fibers, with a mix of by-product waste and compostable materials.
As you can see, sometimes it takes only a few simple actions to create eco-friendly packages with low environmental impact. But what are the aspects that must be taken into account to design green packs?
How to create sustainable packaging
Paying attention to the choice of materials, to the aspects relating to their disposal and recycling, to the production methods, to the optimization of sizes and print yields, and to the overpackaging reduction are just some of the expedients useful to minimize consume and waste. However, there are no general rules, but only some sustainable manufacturing best practices to keep in mind, if necessary.
Obviously, preferring the use of eco-friendly materials, like paper, instead of pollutants, like plastic, would be a major first step to reducing the environmental impacts of packages.
Another beneficial solution is creating bespoke boxes for each of your products. Thanks to the latest printing technologies, such as the digital one, it is now possible producing the exact quantity of custom packagings you need at affordable costs, just as you can do on Packly.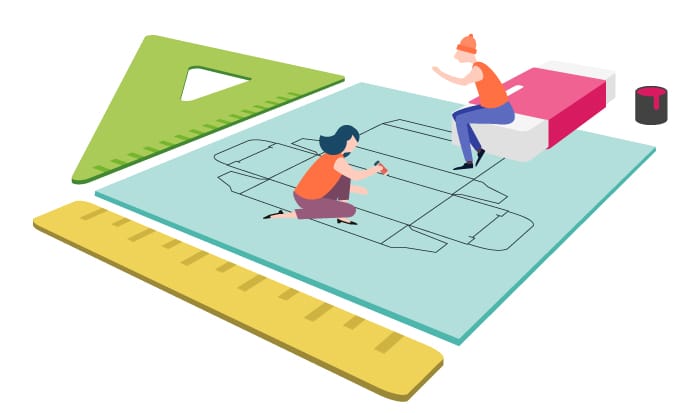 Right-Sized packs help reduce waste and lessen the environmental impact compared to one-size-fits-all stock boxes. They minimize the need for void fills added inside standard boxes for protection. The latter are generally made from polluting substances, just like filler chips and foams.
In those cases, if consumers can't quickly and easily recycle or repurpose a packaging, it may be perceived as a nuisance and result in a poor brand experience.
In addition, companies who utilize standard packages have to purchase a huge number of boxes that are often printed but never used. Purchasing extra units favors packaging obsolescence at the end of seasonal promotions or at the launch of new marketing actions.
Then, opting for short runs of bespoke boxes is an optimal choice either in terms of marketing and environment.
Want to know more?
Packly has always paid close attention to environmental sustainability in packaging design. Indeed, we have also written various articles about the topic in order to raise awareness of it. If you want to know more, just have a look at the following blog posts: