From lacquer wood and ceramic boxes to modern tin-plated or cardboard packages: tea packaging has always been a fundamental accessory designed for product preservation and distribution.
Chanoyu
The Japanese tea ceremony, Chanoyu, dates back to ancient time. The product, of Chinese origin, was imported by Japanese starting from the 6th century AD and was widely recognised a few centuries later thanks to the Buddhist monks, the very tea pioneers. They gave life to the Chanoyu, a true social and spiritual ritual strongly bound to the tradition of Zen, codified in the 17th century.
The spread of this practice and, therefore, of tea gardens needed from the beginning the introduction of preservation methods aimed to keep the product fresh, contain it and accurately show it to the guests. That's why tea boxes have been constantly studied and tested. Nowadays packaging designers all over the world are still looking for creative and functional solutions able to defeat the competition…often ancestral!
Timeless tea packaging
Every planning efforts over the centuries gave life to outstanding packaging solutions. Today we can find on the market a wide range of tea blends (leaves or bags) together with specific dedicated boxes: we can assure you that they are about a really big quantity of tea packaging design…the most different ones!
Elegant and minimal tea packages, with a monochromatic background and some oriental logograms, remind us more or less of product origins and the aesthetic ideas of pureness and austerity connected with.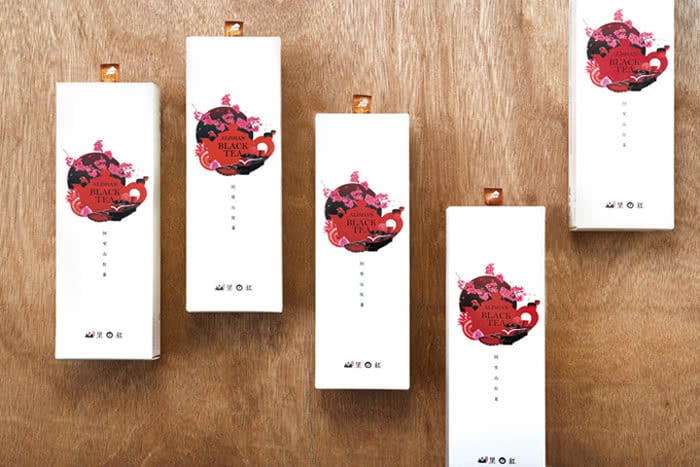 Another way being close to the tradition is using typical Japanese shapes and symbols designed for tea blends packaging. A great example are the following origami-shaped teabags.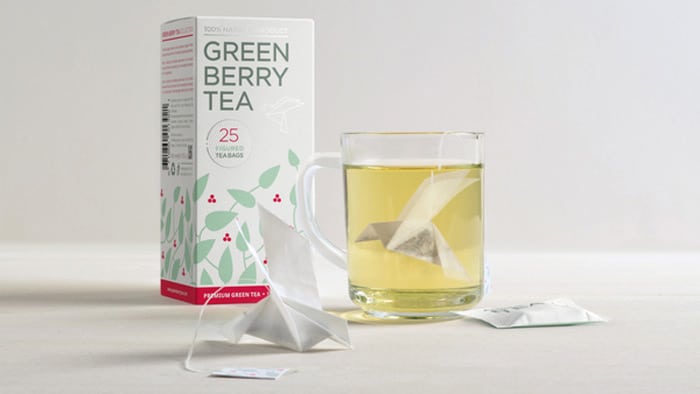 A Western touch, at times modern, is given by the standard tuck end boxes available in thousand graphic variations, full of colours and eye-catching too, and by blends packages and teabags with several shapes: pyramids, prisms, small animals or geometrical joinable figures.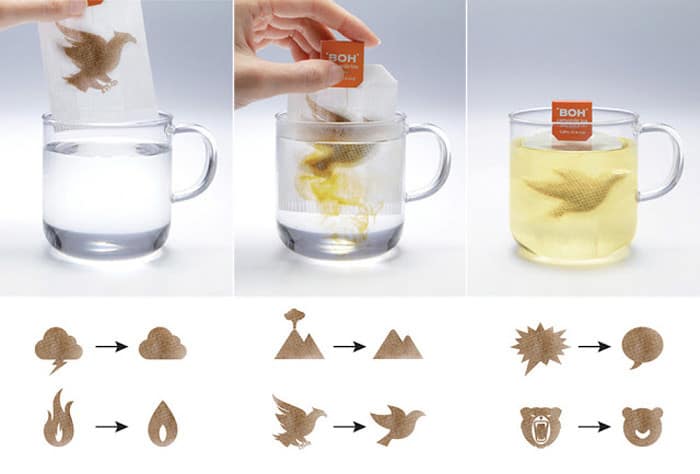 The structural and graphic design of tea boxes has often gone beyond any limits. Based on the market we're referring to, we may run across more or less sophisticated solutions. Classical packaging are usually realised starting from auto bottom boxes adding possible windowings, cuts or tear-off openings. This kind of packaging is designed for teabags and is available in every shops. More refined packages, usually with double wall trays and various internal holders, are designed for more precious blends instead.
Telling a story over the centuries
One of the most important tasks of tea packaging is that one to convey the uniqueness of the blend inside, of course. Every infusion has its own taste and, often, a story to tell: a good packaging need to be a great storyteller. The most passionate testers are, in fact, very careful both about composition of the product and image of the packages.
How Japanese tradition teaches us, the pleasure of tea is hidden behind ritual actions, preparation tools and all the context where you can finally enjoy the tea.
Then, tea boxes have to persuade and convince the observers this is the product they are looking for. The special and different one. The attention to details is fundamental in order to realise uncommon tea packages that will honour the particular features of the beverage.
In this blog post we will show you a tea packaging collection, among the most beautiful and original ones we found on the web. From the connection with traditions to modern and unusual solutions, all in one gallery of more 60 pictures 🙂