Valentine's Day is approaching. Are you ready to strike your clients right in the heart? This post is a cue to transform something as ordinary as flowers into an unforgettable gift. How, you ask? By creating Valentine's Day packaging able to win over the hearts of consumers!

It's customary to wrap flowers in colorful, but plain sheets of some kind of paper. Sometimes it's plastic, burlap or some other material. Other times flowers have no packaging at all… At any rate, the main goal is to conceal as little as possible and to showcase every detail. Gifting someone with a nice bouquet of flowers is, for most people, the epitome of romanticism. It's a gesture we're all accustomed to. The challenge in modern flower packaging is to either overthrow the convention or push it to the greatest. All this without departing too much from tradition.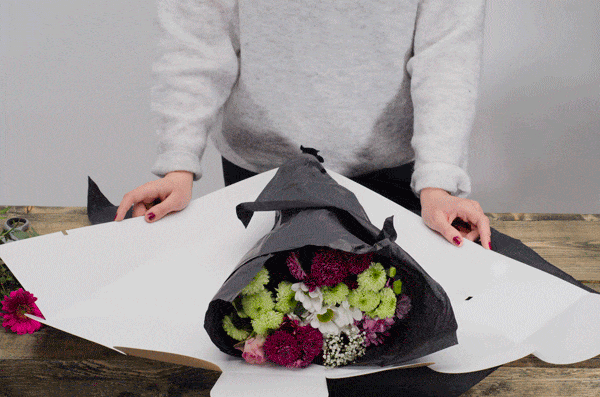 This bouquet-shaped box has a special base with a handle. It's a simple, yet very functional accessory, since it allows to carry the flowers with great ease. It still looks like a traditional bouquet and will still look amazing in the arms of a loved one. The base also allows you to place the flowers on any surface without them toppling over.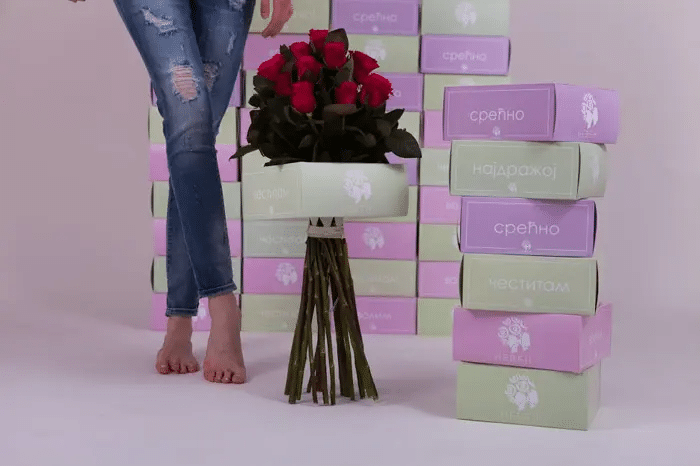 Another original solutions is a bouquet of flowers with custom inscription. The design of the package allows to hold the flowers by inserting the stems in a special hole. Furthermore, the shape of the package recreates the act and art of gift giving. The inscription, usually written on a note hidden by flowers, now is part of the packaging itself.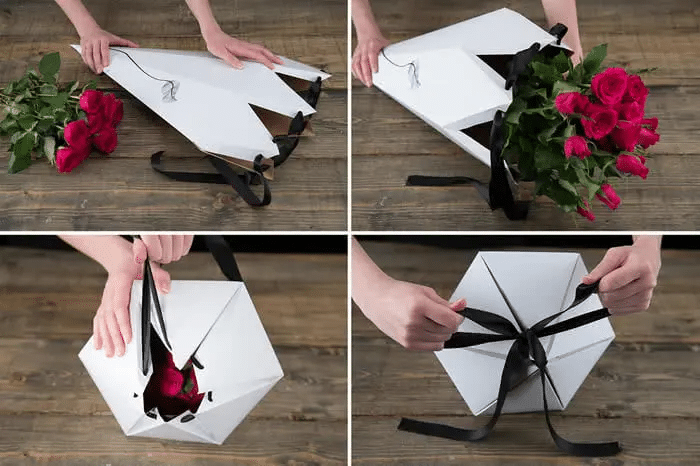 Want something more refined? This geometric packaging might be what you're looking for. Its angular facets, clean and crisp cuts, gives it a very "eternal" look. The box is easy to carry and is an ideal choice for a Valentine's Day gift. After all, it resembles a diamond and diamonds should be forever, shouldn't they?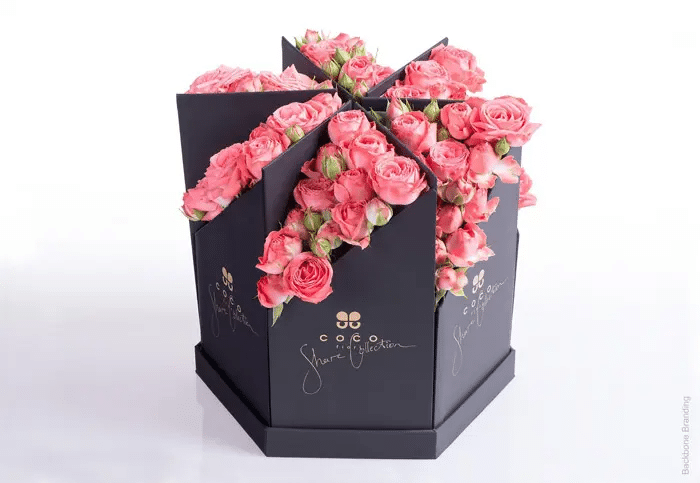 An even more creative solution is The COCO Fiori Share Collection. It's a modular flower box made up of several compartments, each one containing its own bouquet. Unlike our previous examples, this box promotes sharing. The packaging's structure recreates the traditional shapes of flower pots. The basic concept of the flower vase is thus re-engineered to make a strong visual impact. Innovation and tradition coexist in this versatile and original package. And what about the colors? Colors play an important role in any bouquet, and this box is no exception. Classic and delicate shades of pink and dark brown dominate this hexagonal box. The result is elegant and timeless, yet modern at the same time.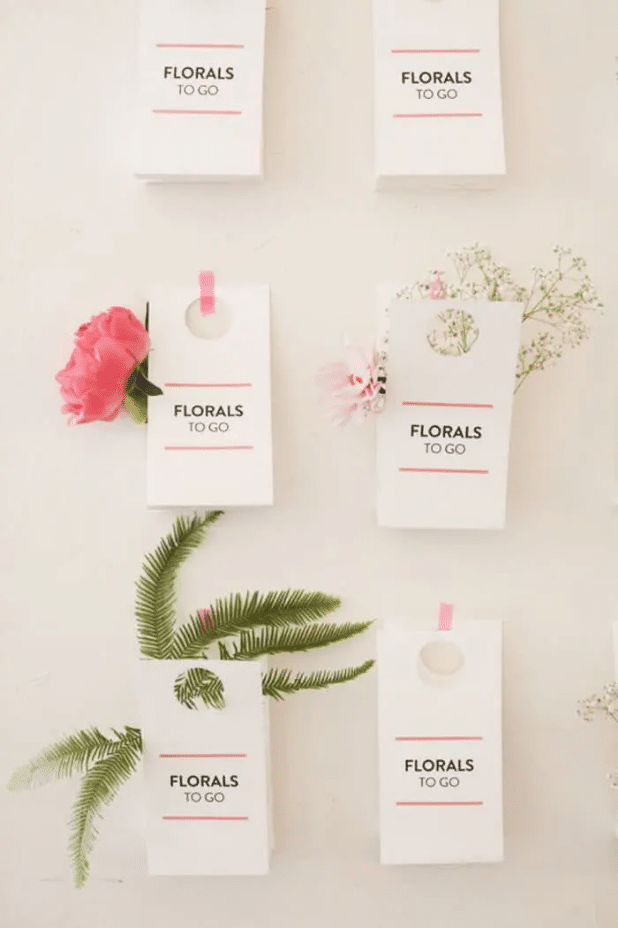 Florals To-Go are the perfect solution for those who are always in a rush, but refuse to give up on the little things. The flowers sit in boxes that resemble tiny shopping bags. The result is an easy to carry bouquet ready to gift. A similar idea of practicality lies behind the flower paper cones shown below. And the same goes for Valentine's Day packaging in shapes of petals or flowers. Some the boxes are geometric and sharp, while others display a simple and traditional look. The choice couldn't be more vast. A recurring element in the examples below is the handle. Flowers are very delicate and need easy transportation to avoid any inconveniences.
Have a look at these examples of flower packaging we found online. They demonstrate that a pinch of intuition and creativity can take you a long way.
Have you already decided what will your Valentine's Day packaging will look like? Choose your favorite model on Packly and pick them up at your doorstep in just a few simple clicks.