Another year is coming to an end, and a new one is about to begin. The 2023 design trends reflect the world's changes. Oldies but goldies, innovative ideas, and more and more involvement in the environmental cause.
2023 packaging trends: ready, set, go! Since 2019, the world has been wearing a different hat and welcoming all the unexpected changes. No one is exempt from these waves of evolution. The 2023 packaging design trends repeat themselves, adding new details, renewing, and mirroring the world's needs.
The tendency comes down to: "the direction of feeling or acting, determined by temperament, without the intervention of the will, or consciously directed towards an end"; or again, to be more direct: "setting the trend is equivalent to influencing the choices of the public."
In just a few days, 2022 will wrap up; if there were a word to describe it, it would be "reprise." A much-awaited optimism has finally made its way to us; therefore, the 2023 trends for the world of packaging mainly concern this new post-pandemic positivity. Don't worry; it's not about Covid tests anymore!
For this 2023, the main trends in the world of packaging boil down to a few macro-categories:
Aesthetics
Technology
Sustainability
Multi-sensoriality
"Switching gears but still Speeding," as the British would say. For us, it is like, "The players change, but the music stays the same because the macro-themes repeat themselves without ever being duplicated. Because the world is evolving daily, it is sensitive to changes and inevitably involves everyone. We have proof of this in past years.
So, a couple of weeks before the end of the year, amidst bubbles and fireworks, let's find out how the packaging design trends for the coming year mirror the changing world we populate.
2023 trends: it's not just the looks!
The trends for 2023 will reflect the post-pandemic mentality, which has revolutionized time, space, and habits. The wave of optimism that swept over the outgoing year carries over to 2023: a new perspective with upbeat, reassuring, bright colors as protagonists. In addition, graphic trends must also respect these guidelines, showing consistency between the color palette and mood, as usual.
The packaging is the product's business card, the first impression as soon as you look through the shelves or online when purchasing products; therefore, reassuring potential customers with consistent colors and graphics is not to be overlooked during the packaging process. Just think of the beauty industry and cosmetic packaging. It has been estimated, in recent studies, that the global packaging market is booming more than ever (until 2028, a growth of 3% per year will occur). Cosmetic packaging represents a good share of the market; therefore, taking into account sensitivity around the environment makes this an excellent choice for the 2023 trends. The use of compostable materials will be paramount, together with sustainable packaging and repurposing materials obtained from waste and by-products. In addition, other materials will come about, some already in use and others about to be used: hemp, algae, mycelium, and cork.
According to the 2023 trends, packaging will no longer have to be just beautiful, focused only on aesthetics but now more than ever on planet-friendly strategies.
Trends 2023: the Pantone of the year is Viva Magenta
It's called Viva Magenta (nr. 18-1750), and it's the representative Pantone for 2023. Packaging design trends will undoubtedly catch up now that the color has been unveiled. Some call it crimson red, others carmine red, but it won't be the label that sets the trend. It is indeed a warm, optimistic, inspiring, and adaptive shade. It's only been a few weeks, but it's already influencing art, fashion, and design; various brands appreciate its features, even the virtual world. Did you know that they announced it under the name of Magentaverse? If you associate this name with the metaverse, you hit the spot! Virtual and real blend this hue for a courageous, balanced, and stimulating 2023.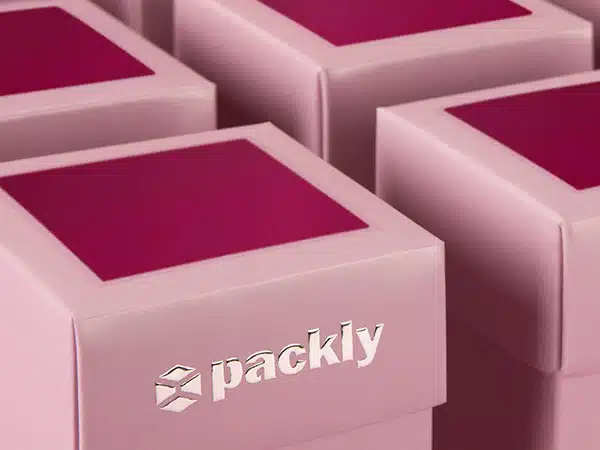 High-tech packaging design
Among the 2023 trends, "technological" boxes are much more common than you think. An easy clue: does the QR code ring a bell? It has been around for almost three decades, and we have increasingly scanned product codes using our smartphones in recent years. There is a much simpler and more discreet way: NFC technology. NFC (Near Field Communication) technology exchanges wireless information quickly. Just place your phone on the box, enable the function and, within seconds, find the info you need. Crazy right?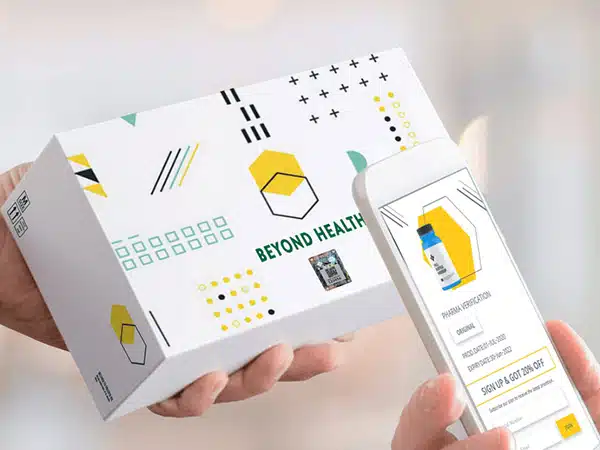 eCommerce
Let's face it: most of us, during the pandemic months, got carried away by buying online. Thanks to our therapeutic shopping (done above all out of boredom during repetitive days), we have made the eCommerce boom.
But how does this relate to the 2023 hi-tech packaging trend? Allegedly by 2040, online shopping will be the new normal. The sellers' strategies will revolve around FTP packaging, i.e., Fix-to-Product: boxes with customized sizes based on the product's needs.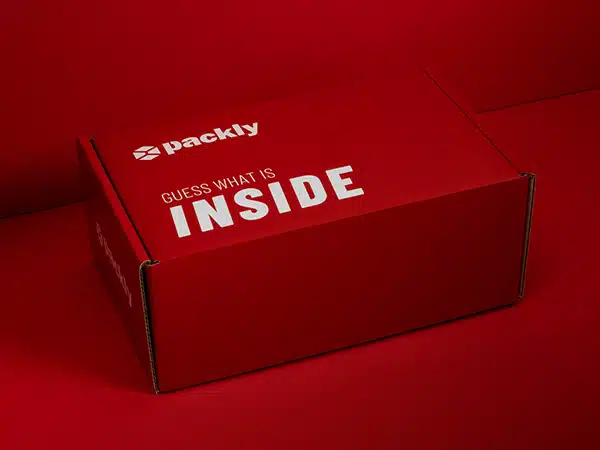 Corrugated cardboard for packaging design 2023
E-commerce comes with delivery. Placing a product in solid packaging is the top priority when shipping something. For this reason, there has been an increasing demand to use corrugated cardboard as packaging material so that the box enhances the product and protects it with a robust and resistant "case" for transportation purposes.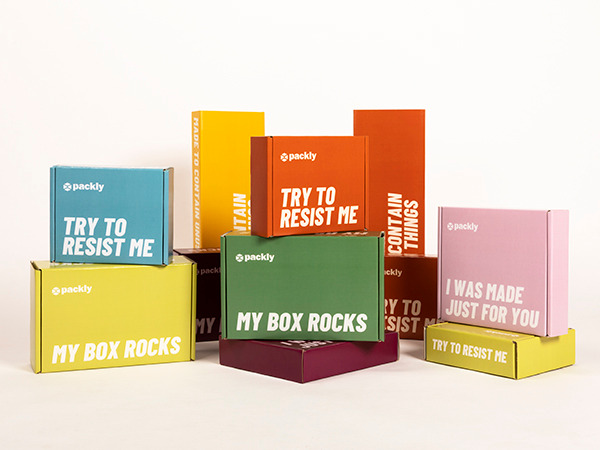 Eco-packaging
A new trend for the beginning of 2023 will be the environmental label in packaging. Since 1st January 2023, it will become mandatory to specify an identifier on the packaging that indicates what materials it contains and methods of disposal, plus possible recycling.
You have no more excuses! It's enough to differentiate incorrectly to hurt planet Earth.
Companies that respect the environment by using raw and sustainable materials for their packaging win by measure!
Recycling does not stand for fragility but strength.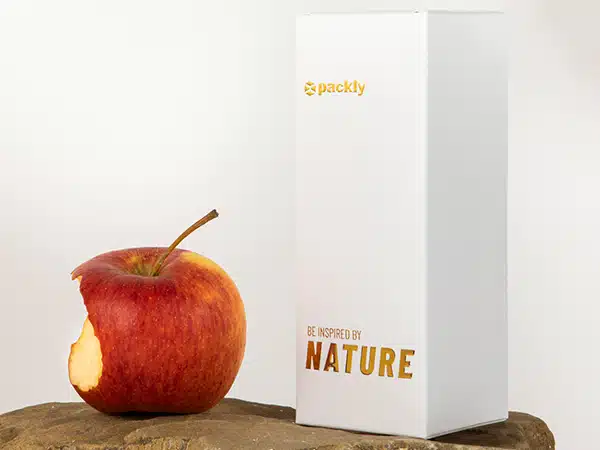 Climate change is an issue on the agenda, so consumers have become more aware and are trying to avoid waste and recycle. And they are looking for companies that use eco-friendly materials to create packaging.
All right, we're exploring new planets and dimensions and figuring out if there's life on Mars. But now we have only one task: to respect planet Earth, which has done us the great favor of allowing us to inhabit it.
That's why the 2023 packaging design trends are highly focused on sustainability and nature, taking inspiration from it (such as the colors of the Earth or bright colors that give rise to the wave of optimism).
Multisensoriality
Another trend for 2023 will concern the encounter between cultures and their inclusion in packaging that respects and reflects customs and traditions. But beyond the inclusive texture, packaging will increasingly be a sensory experience. Packaging will not only have great looks, therefore, but it'll also be pleasant to touch. Touch will interact with materials such as suede or the velvety-matte effects. These new trends for the coming year will be a real treat for your senses!
The world of packaging will embrace critical social topics and play an active role in change and future scenarios, trying to meet every requirement and need.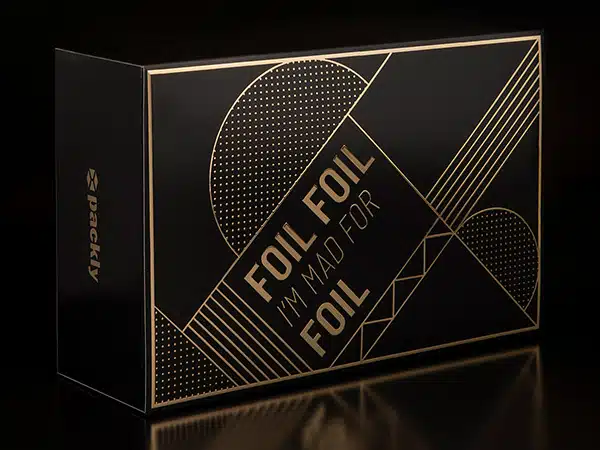 Conclusions
Have you taken notes on these new 2023 trends for the world of packaging? Just let yourself go with the flow of these recent trends. Now that you got some helpful advice, there are no excuses: start designing innovative packaging on Packly!