Christmas packaging is back in the spotlight. The countdown has already started: 99 days to Santa!
In just 99 days, it'll be Christmas. What??? Yes, you read that right! A few days, just four times 25 and we can already feel the imminent arrival of the festive season in the air. Excitement is palpable, isn't it? This is the time when that magical anticipation of the holidays begins to spread. But as we continue the countdown to Christmas, there's a fundamental aspect we absolutely cannot overlook: packaging.
Have you already created yours? With only 99 days to spare, time is precious! With Packly by your side, you'll have everything you need to create and share your packaging efficiently, quickly, and flawlessly. Let's get ready for an unforgettable holiday season!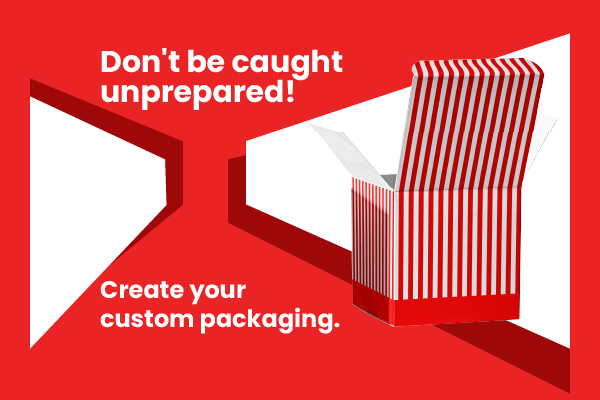 What Does Seasonal Packaging Mean?
Seasonal packaging more than just a strategy, is a powerful marketing tool. But what exactly is it? Seasonal packaging is a marketing and product design tactic that companies use to promote their services or products in a targeted manner during specific times of the year, often coinciding with holidays, seasons or thematic events. Its essence lies in capturing consumers' attention, creating a unique shopping experience and emphasising the relevance of the product to the occasion at hand.
Now, why should you pay attention to seasonal packaging? Well, the data don't lie. There are only three more months before the year ends, but already an estimate of the lucrative seasonal packaging market can be made. Last year, a study showed that it is worth around $27 billion; while, predictions point to steady growth of 3.6% between 2022 and 2032. In 10 years (2032) it could reach a value of $38 billion, contributing 3% of the global packaging market.
Why is it constantly growing? There are several reasons. Firstly, buyers are increasingly inclined to purchase products with seasonal packaging. This can be attributed to various factors, including the desire to collect themed items. For companies it could be the urge to take advantage of limited editions, the desire to differentiate one's brand in a crowded market, and the ability to create an unboxing experience that entices sharing on social media (especially following the latest trends).
Seasonal packaging is not just a 'passing fad', but an effective and growing marketing strategy and tool. It represents a tangible way to engage consumers and drive sales.
Seasonal Packaging Key Features
What are the characteristics that distinguish seasonal packaging? In our case, Christmas packaging? There are some key features that cannot go unnoticed.
Thematic Elements and Decorations: a true distinguishing factor. This is where we can make the most of the embellishments that Packly offers. By incorporating these precious elements, such as gold or silver details, along with other graphic elements, colors, and decorations that evoke the specific event or season, you can transform a simple package into something extraordinary. For example, Christmas packaging could shimmer with images of Santa Claus, enhanced by touches of gold or silver that add a sense of elegance and festivity.
Special Promotions: such as special discounts related to seasonal packaging to encourage purchases during that period.
Limited Edition: to create a "sense of urgency" among consumers to buy the product before it runs out.
Emotions and Traditions: this type of seasonal packaging leverages emotions. It can be designed to evoke emotions and memories associated with the event or season, helping to create an emotional connection with the buyer.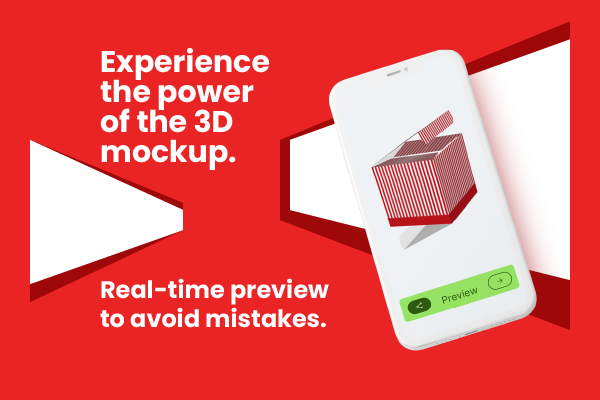 Short on time for creating Christmas packaging? don't be caught unprepared!
If time is running out and you're looking for a way to create and test impeccable Christmas packaging, don't waste precious time! The Christmas countdown has already begun, but with Packly, you have an efficient solution at your fingertips.
You can expedite the packaging approval process in just a few simple steps. Experience the power of the 3D mockup, which allows you to see your packaging in real-time and make instant changes, saving valuable time and minimizing iterations.
Furthermore, thanks to our shareable share link, you can easily involve your team in the review and approval process, eliminating downtime and ensuring everyone is on the same page.
Preparing your packaging for the market has never been this swift. With Packly, not only will you save precious time, but you'll also have the assurance that your Christmas packaging will be perfect and ready to capture attention during the holiday season.
You're probably wondering how
Creating Christmas packaging is now easier than ever. With Packly, it only takes a few clicks to get started. Here's how it works:
Experience the power of our virtual mockup. Upload your file to Packly, and in just a few clicks, in real time, you can see a 3D preview of your packaging. This innovative feature allows you to examine and refine every detail without losing precious time.
With the real-time preview, you get a detailed view of every aspect of your packaging, including embossing and gold and silver finishes. This unique feature gives you a realistic view of how your packaging will look in reality, guaranteeing a flawless result.
In addition, you can share your design with your team and collaborate during the approval stages, all thanks to a simple link. This will speed up the creation, review and approval process, saving considerable time and resources, as well as minimising the risk of errors.
Regardless of the size of your project, Packly can handle runs from 1 to 100,000 Christmas boxes, with no minimum order. Start by testing the market with small runs to try out new ideas. Once you have obtained feedback, get ready to launch your product on the market with high-quality packaging. Whether you're creating packaging for a delicious scented panettone or a special edition "Christmas red" lipstick, our state-of-the-art production and 48-hour guaranteed print allow you to get your high-quality packaging to market quickly. With Packly, we make the process of creating your Christmas packaging quick and effortless.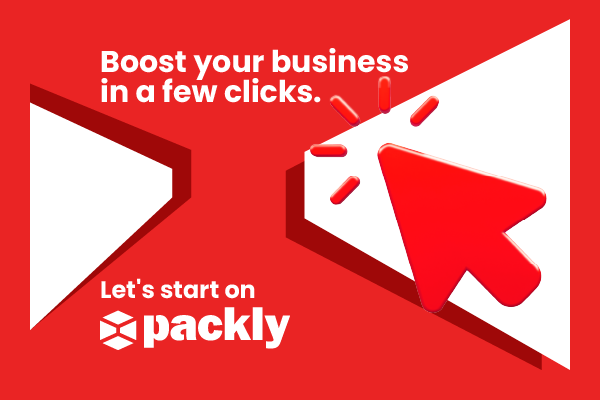 Conclusions
The start of the holiday season is just around the corner, and now that you also know how many days are left until Christmas, it's crucial to be prepared in advance to make the most of this festive season. And if there's one element that can truly make a difference, it's Christmas packaging! With Packly, we've made all of this easier than ever. So, get ready with us for the most glittering time of the year! With the Packly platform by your side, you can be sure to make a great impression and capture the attention of your customers during the holidays. Don't miss the opportunity to stand out and create unforgettable Christmas packaging.