So far, only a few companies have realized that the opinions of consumers outside their homes can lead to product innovation in the market and thus create an innovative advantage over competitors. Let's talk about the evolution of crowdsourcing in packaging design.
The ability to outsource the packaging design of one or more products to an indefinite group of people is called crowdsourcing in packaging. The Web provides excellent potential for profiting from collective knowledge, thanks to the increasing interconnection of users with each other or organizations. This is also happening because of the openness and ease of participation that characterizes social media.
Definition of crowdsourcing
According to Sloane (2011), there are 4 categories of crowdsourcing:
Collective intelligence: In this case, users are asked to share their knowledge. Often the goal is to improve existing products or have users create innovations. The concept of "lead users" can also be traced to this category.
Mass creation: This form of crowdsourcing involves gathering ideas from many people. Mass design occurs when a company asks its users to create or develop a product with the company (co-creation).
Crowd voting: Crowd voting is when a company uses users' judgment to obtain a better decision-making base.
Crowdfunding: Crowdfunding is when people are allowed to grant microloans through platforms. It is also typically used for fundraising.

Thus, there are more forms of crowdsourcing than just innovation management. However, the four categories partly overlap in terms of content. It is about using people's specific knowledge or expertise to solve problems together. The great advantage of crowdsourcing lies precisely in its diversity.
Crowdsourcing in packaging design: the Migros case
An example of successful crowdsourcing initiatives comes from Migros (a retail company in Switzerland), which already has several products developed by the community, including their packaging design, and successfully launched them on the market.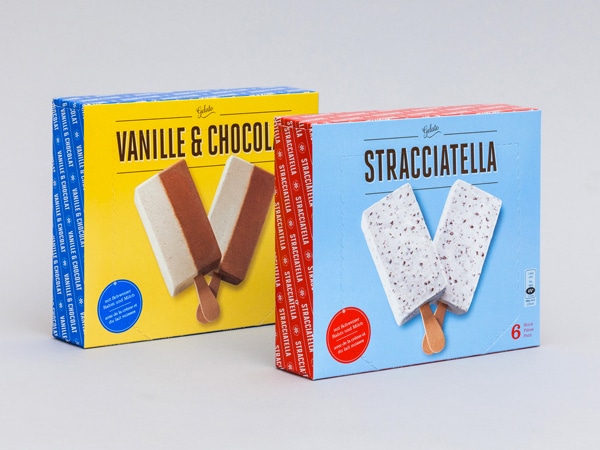 Characterized packaging design
Migros has always placed the preferences of the public at the center of its choices which have opted for simple but colorful, distinctive, and functional packaging.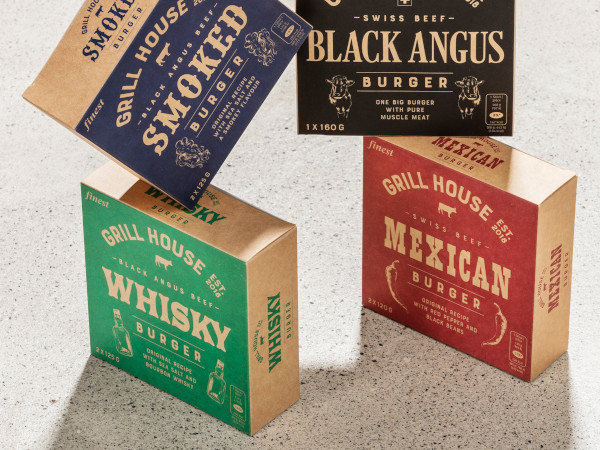 Democratic packaging for Tastea
For the M-Budget brand of the Swiss retailer Migros, the packaging design and trends agency Win Creating Images put together two different packaging designs and asked the community to vote for their favorite.
Which design would you have chosen? The Migros community voted for the Tastea Melted Smiley design. (Image: Win Creating Images)
With Tastea, the Swiss retail chain Migros is jumping on the bandwagon with iced tea and relying on the M-Budget community instead of celebrities: on Instagram and Tiktok, fans and followers could vote for the winning design at the end of 2021.
To this end, Win Creating Images prepared two design tracks in two flavors. Consumers participated with over 76,000 votes in one and a half days. The final winner was the Melted Smiley Tastea design in a monochromatic look.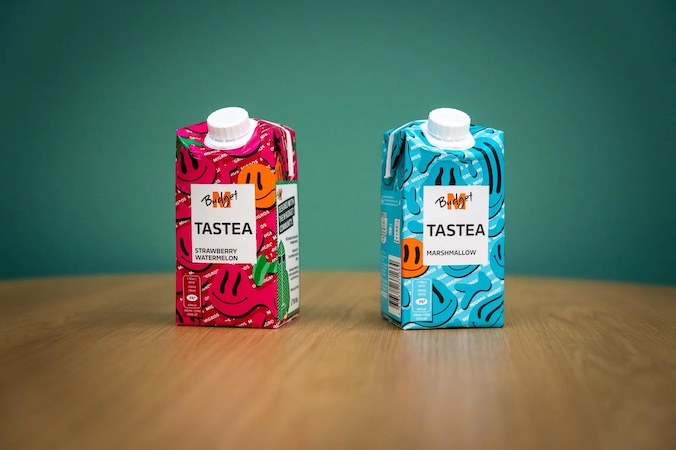 Migros has figured out how to integrate the community at all stages of development. Since the early successes with crowdsourcing, new product development have always occurred with Migros customers/fans (mass creation/collective intelligence). In other cases, the public has had an active part in decisions about the launch of new lines (mass voting). For example, in stores, Migros recently introduced a new variant of the five-grain cheese-flavored cookie (Blévita Gruyère). It doesn't end there; consumers were also able to decide on marketing two jam recipes, all again thanks to public interaction on social media.
Migros' activities clearly demonstrate that collective intelligence, mass creation, and crowd voting-three of the four categories of crowdsourcing-have served to improve products or develop new ones together with the community.
Conclusions
Are you planning to create packaging prototypes for your customers to judge? You have landed on the right platform. Put our creative interface to the test, powerful and versatile thanks to artificial intelligence. Once you find the right fit, you'll immediately get a quote for printing, even on large print runs.