Gift box, a virtuous example by Packly making clever use of design aesthetics, technique and embellishments
Gift box for customers. It is the time of year when professionals and companies thank the most loyal buyers by paying homage to them with nice and impactful gadgets, especially in terms of loyalty.
We want to end this year by talking about beauty. This is why we decided to share a very elegant inspiration designed by "Le donne di Giò" beauty center and created by Packly.
Gift box for the holidays
This is a precious double-wall bottom and lid box housing personal care products from the Rhea Cosmetics line within special inserts.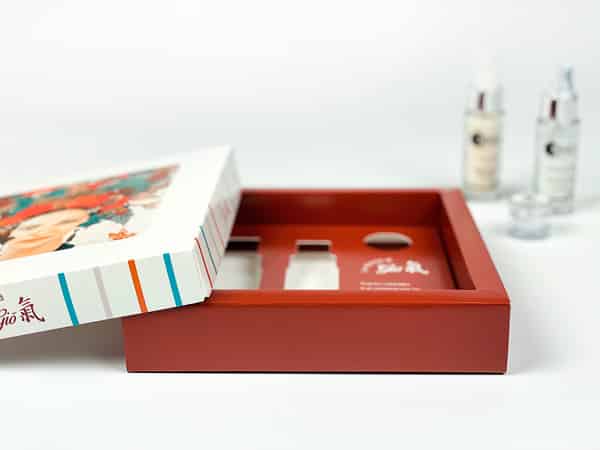 The design of the gift box
As you will have noticed the main element is the beautiful illustration on the lid, accompanied by the famous quote: "Fall in love with yourself, with life. Then with whomever you want." by Frida Khalo.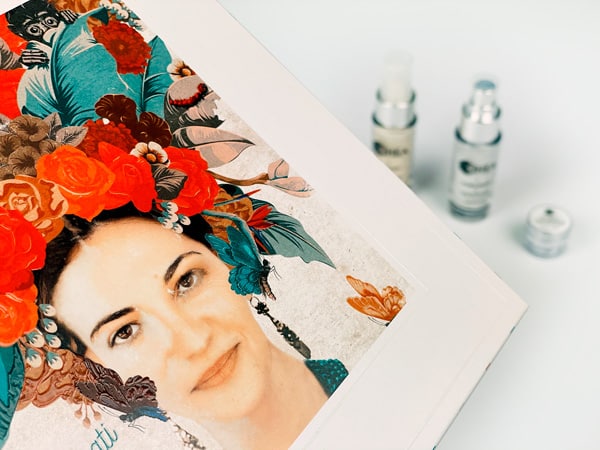 We see a lady vaguely reminiscent of the eclectic Portuguese artist depicted with a sort of still life on the themes of red and green resting on hear head. An icon of unconventional beauty, but with a universally recognized charm, Frida Kahlo acts as a stylistic and inspirational figure for the salon's clients. The graphic elements are enhanced and embellished with spot varnish. Look at this amazing 3D preview of the box with the special finishing.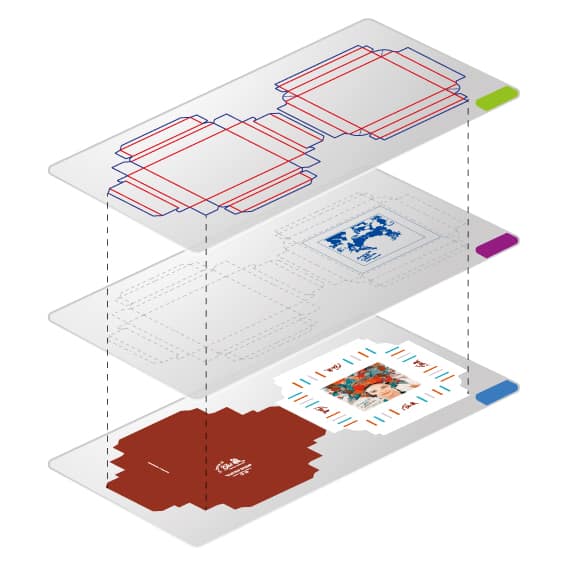 On the sides of the lid we find a striped pattern with vivid but discreet colors matching those of the drawing.
Red dominates the inside of the box with the inserts jealously guarding each product. The effect obtained is Christmassy without being tacky, metaphorically allusive and visually striking.
Reuse of the gift box
Once the products have been taken out or finished, the box can contain correspondence, notes, or even cooking recipes.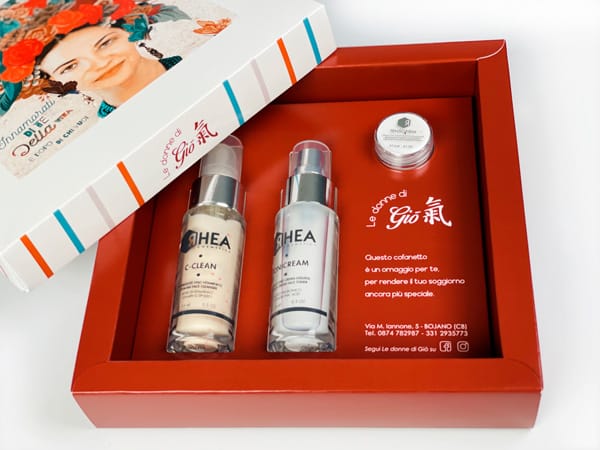 Completeness of the package
Although it is a gift box, which more or less loyal customers will certainly enjoy and remember, no additional decorative element is needed to achieve the effect of exclusivity. No wrapping paper or bows, the packaging itself is resolved.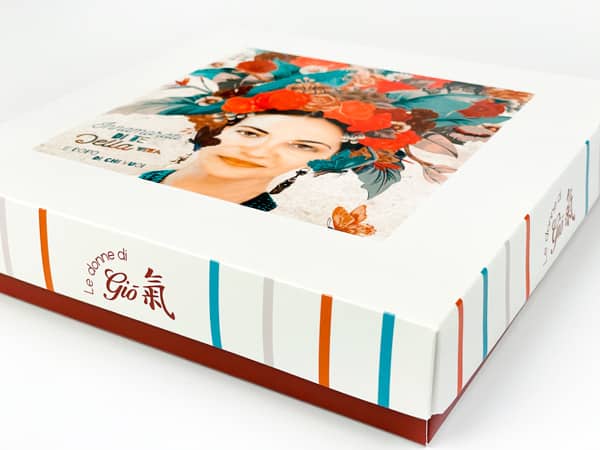 Technical information on packaging
Packaging composed of a double wall tray with a fixed-width of 15mm and a 3/4 height closing lid. Also known as lid and tray box. Both elements are shipped folded and glued. The assembly is semi-automatic: for each component fold and fix the two unglued flaps to the suitable hooking. Commonly used as box for fashion accessories and jewelry.
Type of packaging:
Lid and bottom box, double wall and 3/4 height lid
Size: 170x170x40 mm
Printing: full color, CMYK
Material: SBS 300 gsm (thickness 0,345mm)
Type of packaging:
Insert with customizable cutouts
Size: 170x170x12mm
Printing: full color, CMYK
Material: SBS 300gsm (thickness 0,345mm)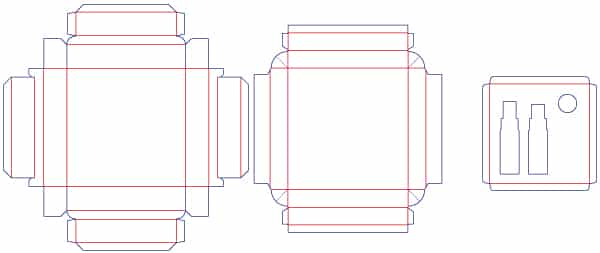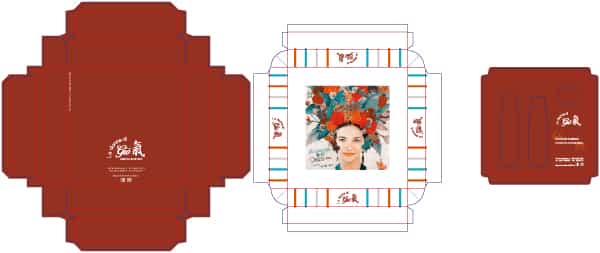 Conclusion
Are you preparing a gift box for your most loyal customers or buyers for the Christmas holidays? Easy peasy. Choose a box type from our well-stocked catalog, customize the graphics, the dimensions adapting them to what you need to pack, and leave everything else to Packly. Next year you might be featured on our blog too!