Kanye West and McDonald's, with the support of Muji's designer Naoto Fukasawa, have signed a collaboration. The goal is to redesign the packaging for the fast food chain. On the rapper's Instagram stories, also known by the pseudonym Ye, a teaser appeared.
Kanye West and McDonald's have started a collaboration project. Firstly, the goal would be to redesign the packaging of the American fast food chain. All this will happen with the support of one of the most famous Muji designers. The controversial rapper, also known as Kim Kardashian's ex-husband, is no stranger to these peculiar initiatives. After his sneakers, Kanye West launched his Yeezy fashion collections that we have seen wearing by numerous celebrities.
What music, fashion and packaging have in common
We wondered what such different artistic fields have in common and why Kanye West and McDonald's have joined forces. It should come as no surprise that packaging is a vehicle of culture, fashion and a mirror of emerging trends. An icon of the show is such because it interprets a time, a culture, ranging across different forms of expression. We can indeed cite the shining example of Lady Gaga. The multifaceted artist used her makeup packaging as a marketing tool, but not only. It is also a manifesto of her thinking, a sounding board for her personal branding.
Packaging as an alternative art form
Packaging, therefore, is a real vehicle of ideas, so much so that it can act as an applied art 2.0. Among the notable emerging trends are 3D packaging. Using technologies such as virtual or even augmented reality, packs become real art installations.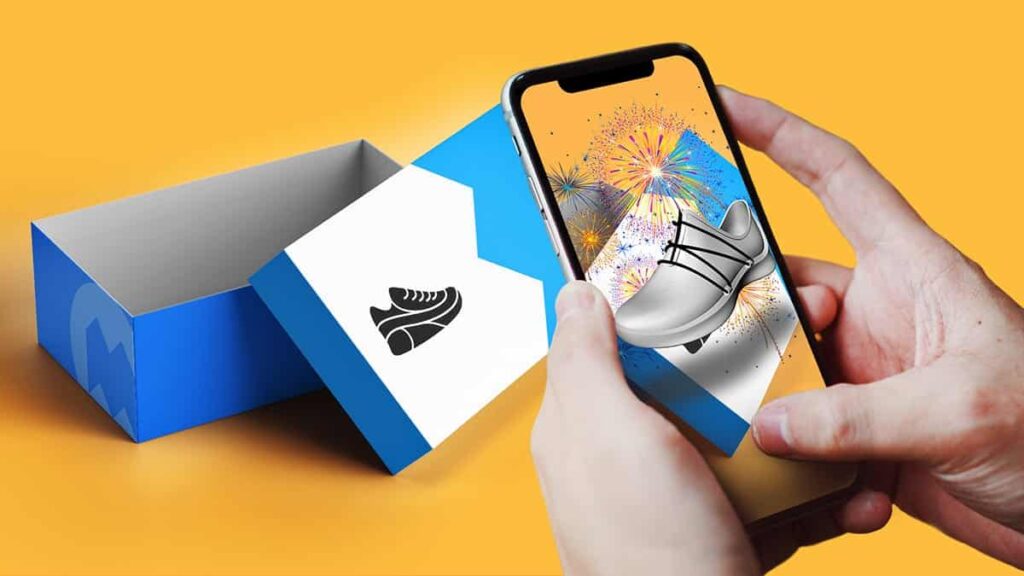 Furthermore, a package can also define cultural identity. This is the case of the craft beers produced in southern Italy. The names are in dialect and the designs on the bottles refer to their ancient history. Another example is the packaging by Dolce & Gabbana as a symbol of Made in Italy applied to sweets, pasta packages, etc. But let's go back to Kanye West and McDonald's with a sneak preview.
The stories of Kanye West and the McDonald's burger box
On Ye's Instagram stories, a preview of a McDonald's burger box appeared. The graphic design is minimal and the effect surprising. In fact, it is not clear whether beyond the classic yellow M there is the print of a stuffed sandwich. Alternatively, it may be a semi-transparent pack revealing the contents from the outside. For now we have no clue what the correct interpretation is. What we do know is that the next redesign will concern the French fries pack. We'll stay tuned.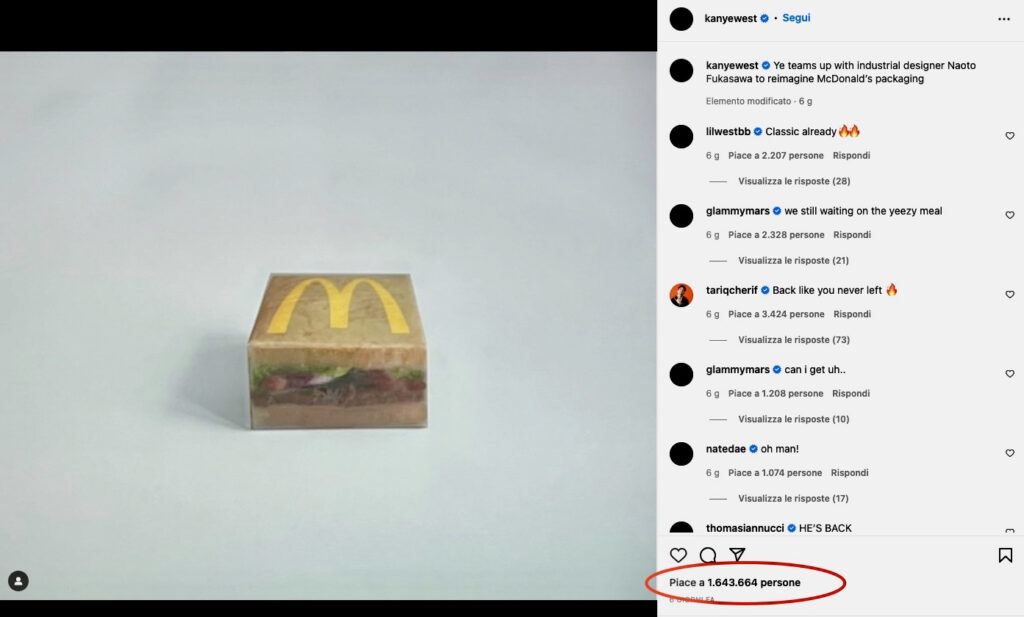 Conclusions
In short: did the Kanye West and McDonald's case inspire you to launch a limited edition or a collaboration? Don't waste your time. Packly provides you with the all-on-one technological solution for design and printing. Create a prototype, refine it as needed and put it into production!