Made in Italy and packaging. Today we reveal the story of Veronica Tordi and her jewels and perfumes. A passion that has turned into a successful business in the busy streets of New York.
Veronica Tordi's jewels and perfumes prove Made in Italy rewards, especially in the big apple.
Veronica, would you like to tell us how your Made in Italy jewelry line was born?
Of course! I'd love that. My passion for jewelry was born as a child. I already enjoyed creating the first bijoux in the family workshop with Murano murrine.
In fact, my family has always dealt with accessories in the fashion field. But I understood that the production world alone did not give me all the satisfaction. The part that has always attracted me is the most crucial part of my brand. My origin was in the corporate and managerial world. I graduated in Business Administration from Bocconi and started to make a career within multinational companies in Italy.
Then I finally landed in New York, where the frenetic energy and magic of the city did the rest. They gave me the courage to make my made-in-Italy dream come true.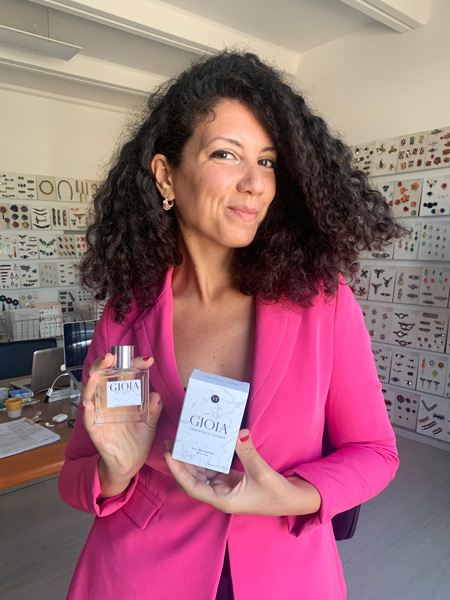 Your creations are proudly Made in Italy. It's an added value that you have managed to export worldwide thanks to e-commerce and social networks. How did the idea of ​​telling your creations through social media come about?
"Proudly" is a keyword that has a beautiful meaning for me.
It's what guides me in all online (and offline) communication strategies. Social media immediately seemed to me a way to express my vision without limits and impositions. I found a place where I could have my say without intermediaries. Also, I wanted to tell my Made in Italy jewels and their whole story. I wanted to show the work behind the prototype of a new line, the moments of joy, and the inspiration.
From the screens of a phone, my brand came to life, resulting in a community of about 45,000 people.
How did you get to know Packly, and how did it help your business?
I met Packly thanks to my online research, and when I found it, it was like finding a treasure when I saw it!
It is essential to be able to use the online simulator tool. It allows you to "see" your project as it evolves, correct it and improve it. So you can shape your vision.
Can you tell us about your latest packaging project on our platform?
I created the packaging for the "Gioia" fragrance in collaboration with an artistic perfumery laboratory in Bologna, which makes me proud.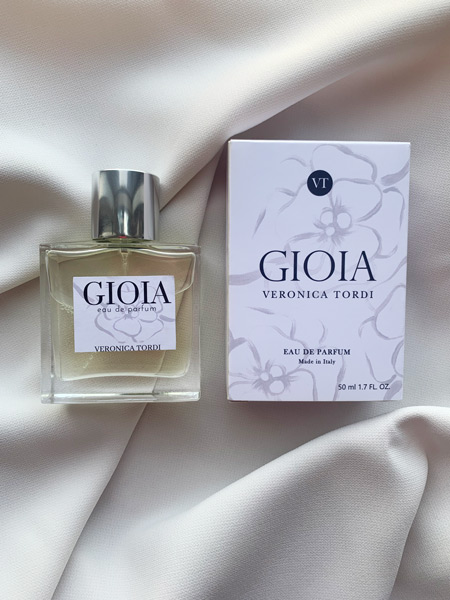 The perfume was to be launched online for Mother's Day in a special box, coupled with a pair of limited edition earrings that echoed the colors of the Tuberose flowers which the fragrance stems from.
To personalize and embellish the packaging of my perfume, I contacted a local artist who drew stylized flowers with watercolors inspired by my earrings.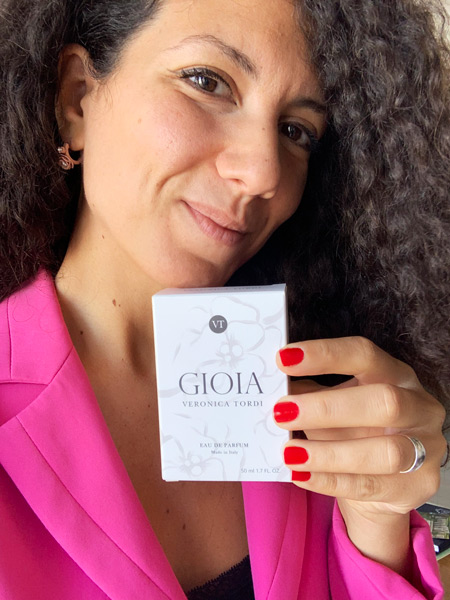 At that point, we made them digital, and with my Graphic Designer, we created a pattern creatively using stylized flowers.
Uploading the project to Packly was very fast, the instructions were self-explanatory, and the simulator was very easy to use.
When the freshly printed boxes arrived, I realized I had finally found the proper packaging for "Gioia." The result was perfect and above all my expectations.
A curiosity: What would it be and why if Packly were one of your jewels?
Indeed, my most appreciated jewel is Lily with the drop. Perfect dimensions and proportions for an elegant made-in-Italy gem that can be dynamic and suitable for all occasions.
Conclusions on Made in Italy and packaging
Do you have a Made in Italy product to launch on the market? We are right here for you. Try our creative interface and design a prototype. A shareable 3D preview will be ready in seconds and print quotes in real-time.