Packaging for ice cream. With one of the hottest summers of the last few years now upon us, it's time to clear our minds and refresh our thoughts with delicious ice creams. The recipe is important, but the packaging also plays its role. Discover how to best present your ice creams or alike to entice gluttonous consumers.
Packaging for ice cream. The most recent data have shed an unprecedented light on the consumption habits of Italians. During the lockdown, ice cream registered a 100% surge in requests compared to the same period of the previous year. Probably Italians bought it to sweeten the difficult months of confinement, but also to recover optimism and some vital spring before the onset of summer.
The Bel Paese is the home of ice cream: both artisanal and industrially produced. The latter, in particular, has always accompanied Italians in their vacation on the Riviera, lazy evenings on the rocking chairs in the garden or gatherings with friends in the city square. But how can we make sure that our delicious semifreddo, sorbets and alike will get noticed in the supermarket fridge counters or on the bar display-boards?
We at Packly decided to take you on a regenerating walk through the most successful ice cream packaging of this 2020.
Let's start with a beautiful gable top box containing yummy, decorated and flavored cones. The logo is clearly visible in the upper part, each color identifies a specific variety and the photographic image of the product inside brilliantly solves the elegant but cheerful packaging as well as sealing the sale.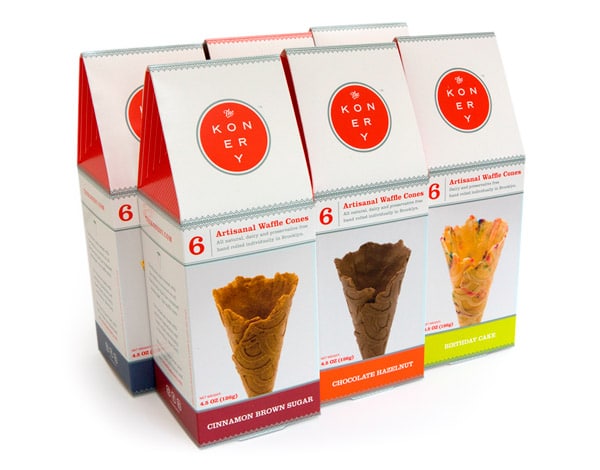 It is time to place tasty ice cream flavors on the cones to do justice to this precious wrapping. We thought of a delicious organic ice cream made in Brazil. The packaging almost looks like a luxury cosmetic product. Soft but enveloping colors, 100% biodegradable cardboard box, elegant but impactful photographs and concise but clearly visible information.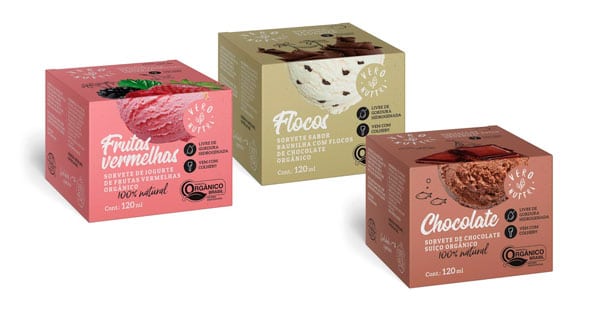 "

Some connoisseurs would not be satisfied even in the face of such majesty. So if they wanted to add tantalizing decorations, we can offer these waffle sticks filled with hazelnut. The box is a parallelepiped with a delicate pastel color for each face. It is particularly suited to being repurposed, perhaps to contain the cutting and sewing kit, as happened in grandmothers' houses. The entire value of the packaging is summed up in an essential sleeve with the logo, the product photography and the subtle tone-on-tone typefaces.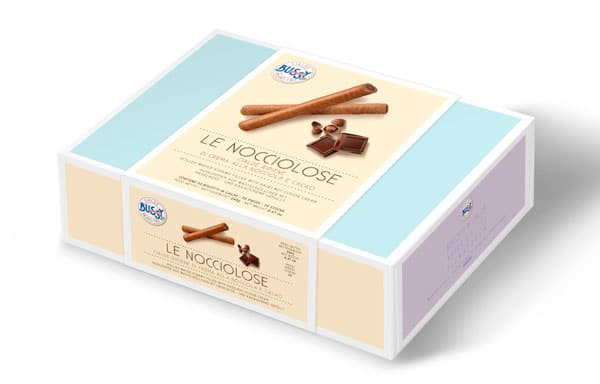 Let's now move on to more holistic products and somewhat mass market. We have a very practical tray box containing chocolate wafers enclosing an abundant layer of vanilla cream. The image is witty because one of the biscuits is nibbled. The graphics are elaborate and focus on different colors, rather material fonts and visual artifacts, such as cockades and icons, which draw the attention to the authenticity and naturalness of the ingredients.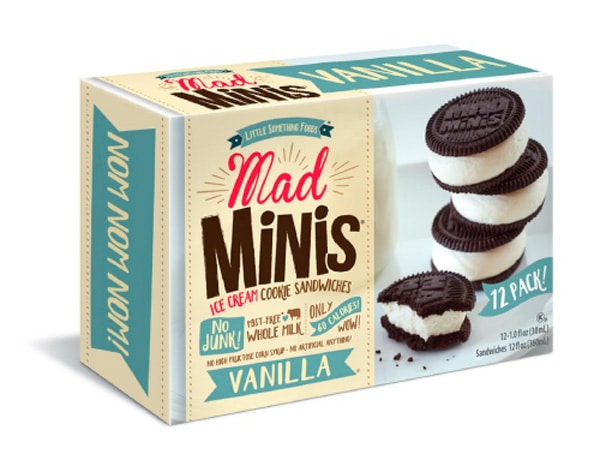 These seal end boxes featuring a fashion-style print, striking fluorescent colors and literally explosive photography cannot go unnoticed. They contain imaginative, exotic and innovative ice creams on sticks that try to overcome the most institutional competitors by capturing the imagination of potential buyers.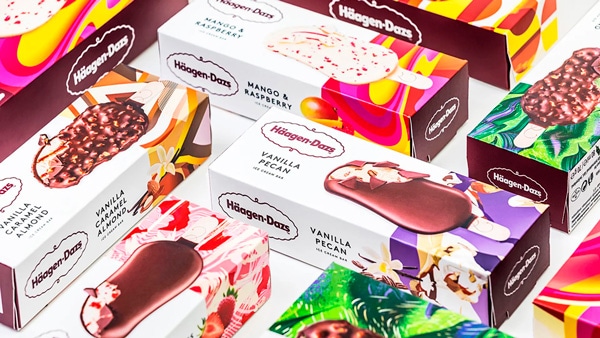 Let's wrap up with a gem. It is a colorful, joyful and cool cardboard sleeve replacing the most polluting plastic wrapping as a single package for stick ice creams or popsicles. It is undeniable that production can be slightly more expensive from a pricing point of view, but the return on investment in terms of sustainability and engagement of a more aware audience is undisputed. Greta Thunberg approves. 😉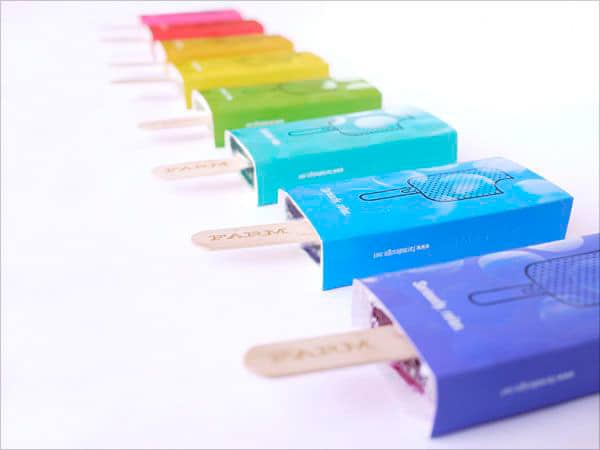 Conclusions
Do you also have industrial ice creams or similar products to be packaged so that they resist the glacial climate of refrigerators but attract consumers more than a lullaby by Elsa from Frozen? Excellent, we are here to turn this fancy into reality. Build a prototype by choosing from our vast catalog and let the fairy tale begin.