Packaging for pet food and accessories for animals. A market that in Italy alone is worth over 2 billion euros. Find out how to create practical, memorable and eye-catching packaging for your flagship products with Packly.
Packaging for pet food and accessories for animals. According to the most recent Eurispes data, 53 pets per 100 inhabitants live in Italy. A figure in significant rise and a segment developing a national turnover of over 2 billion euros After Hungary, our country is the one hosting the most pets in homes. The latter are considered real family members for over 75% of our compatriots, over 30% even compare them to their children and more than half define them as their best friends.
The market could not remain insensitive to this significant trend. This is why we at Packly have decided to take you on a safari through the most practical, captivating and memorable packages for pet food and related accessories. Curious? Say no more and get on board.
Let's start with a classic: dry dog ​​food. We have a traditional sized seal-end box characterized by material colors, a detailed but non-invasive black illustration and above all clear nutritional indications aimed at owners of allergic animals or those having to follow a balanced diet. It is basically an organic product because, as we anticipated, when it comes to our furry friends we do not mind expenses. Important is the specification on the black band indicating that the products are prepared with extreme care and love.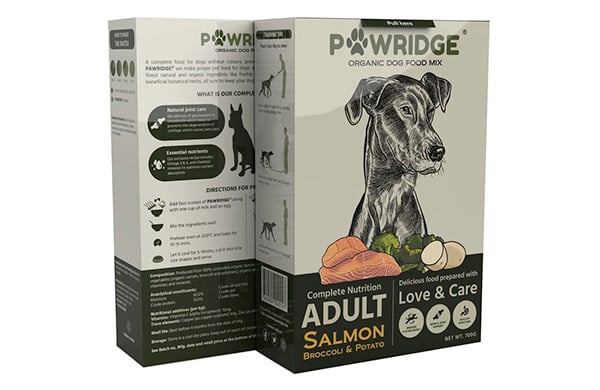 How to reward our faithful dogs when they perfectly execute a command or when they learn to potty train? Easy! Just throw them a delicious cookie on the fly. Soft colors, tone-on-tone illustrations, once again the material treatment for these gable top boxes without handles. Graphics is minimal and stylized, there's a window allowing the content to be properly glimpsed at and even the most demanding owner is satisfied.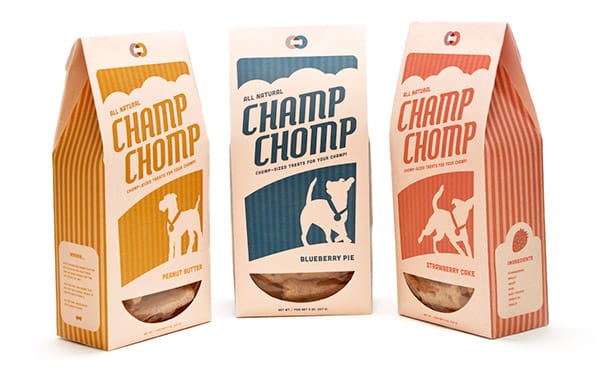 Maybe a Paris Hilton look-alike wants to carry some treats always with her in her handbag. On the cover you can see cork-colored tuck end boxes with superimposed cartoon graphics, in which the mouth of the irresistible bulldog turns into a window revealing its jaws filled with tasty bone-shaped biscuits, also suitable for small-sized puppies.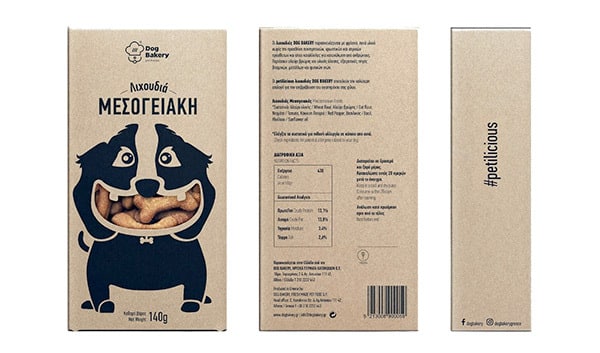 During the long hot summers, however, even snacks must meet criteria of freshness and naturalness. So here is a paper sleeve with photographic images and multicolored indications for a delicious yogurt-based meal that will refresh little or big explorers after a tiring walk in the park. We would go so far as to say that to the eye it really looks like a product for children, on the other hand our four-legged friends are also little ones to be spoiled.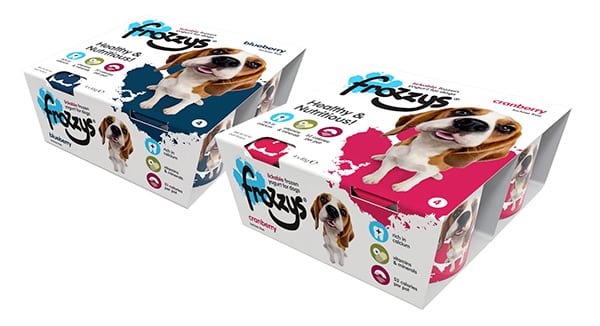 For those who suspect any allergies of their feline, equine or canine companion, we have this this practical rollover hinged lid box containing a kit for the detection of food intolerances. The stethoscope in red and the photographic treatment bring the product closer to a pharmaceutical positioning. Once you have obtained the results of the test, you can choose which brand and quality of food to buy for your inseparable quadruped of the heart.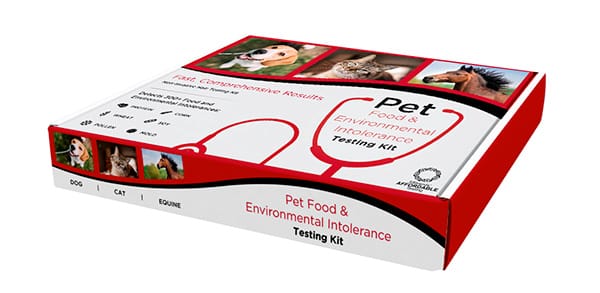 We know what you're thinking. Cat lovers will feel neglected and pissed off by this first roundup dominated by barking friends. Don't worry though. We proudly present you a handy hanging box containing fantastic tubulars and hiding places for the world's most enterprising feline explorers. Just a realistic and playful photo, a white background to make it stand out and that's it. We already see your cat lady friend putting this cute gadget in the cart for her little Fluffy's birthday.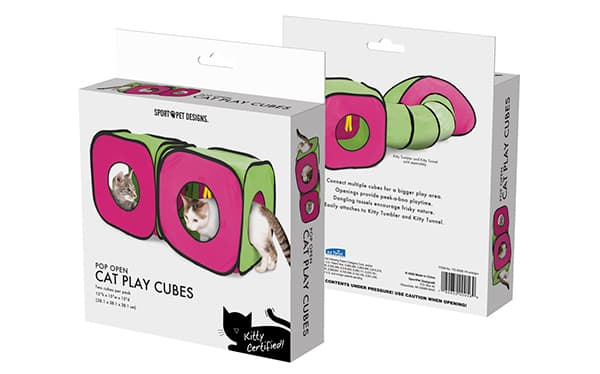 As we know, sometimes cats have more refined tastes than their fellow descendants of the wolf. That's why these meals are ideal for fine palates. They are placed in gable top boxes in bright colors associated with the elegance and visual impact of black, all combined with intense and emotional photos. Surely not a product that we will see in the shelters for foundlings, but that we are sure will get the right place in the pantries of the owners of Aristocats.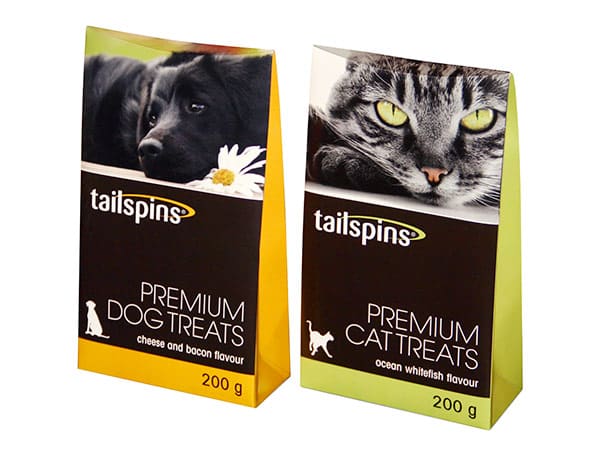 Animal lovers also usually exchange themed gifts with each other. In fact, here is this nice automatic bottom box containing a white mug or coffee cup with an inscription related to cats. It could be an idea for the next Christmas present, don't you think?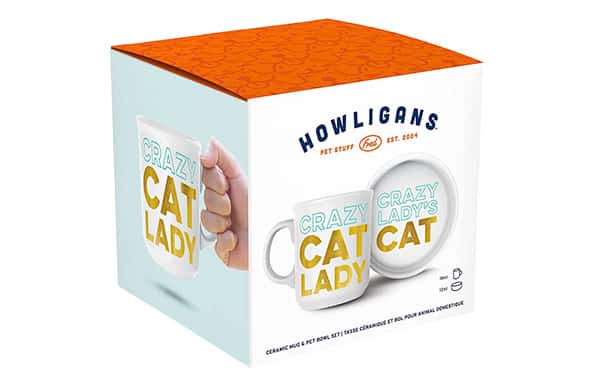 Conclusions
Do you need a practical pet food packaging or box for accessories, being also visually impacting and resonating with the target audience? We at Packly have thought of you. Choose a format in our catalog, create a prototype by applying the most suitable graphic treatment and we will send you one or more samples in record time and wherever it suits you.