The shopping season is behind our back, and one of the gifts making a comeback is socks of all qualities, shapes, and colors. Vibrant and thematic, customized packaging for socks can be a brand differentiator. Let's see how.
Functional but also enticing: long socks in cotton, wool, or cashmere, plain or colored, are the perfect gift for any occasion. In many cases, the box or wrapping replaces the gift package, which is why the packaging for socks can be a strategic sales lever.
Today we present a roundup of enhancing packaging for trendy, artistic, personalized socks and hosiery. While as kids, we were disappointed to receive pajamas and woolen socks from our grandparents, they are now making a comeback as a seasonal or evergreen gift. Socks have become the fashion accessory of recent years, plain or patterned, sober or decidedly eccentric, with personalized images or classic prints.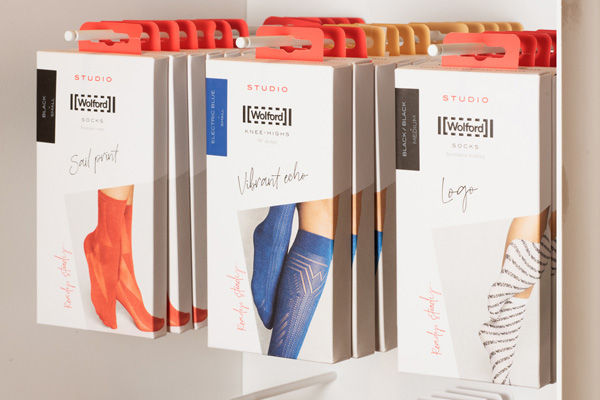 Packaging for socks: the hanging box
The classic hanging box is the most basic but widespread packaging solution for socks. Simple, ecological, and universal, it allows you to quickly highlight the logo and the brand's distinctive features while still being memorable.
Bottom and lid box: sturdy and impactful
We present a sturdy bottom and lid box with elegant artwork for those who want a more premium solution.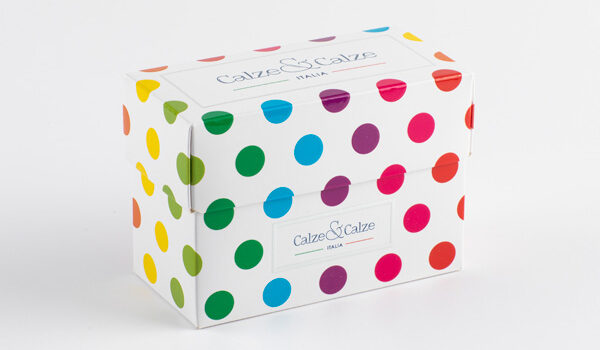 Rollover hinged-lid box: simple and versatile
The rollover box is a must because it perfectly suits shipping, is robust but linear, and beautifully presents the products inside. We opted for colorful, lightweight cardboard boxes with windows in this case. On Packly, you can create elegant packages with special ennobling and finishing depending on the occasion.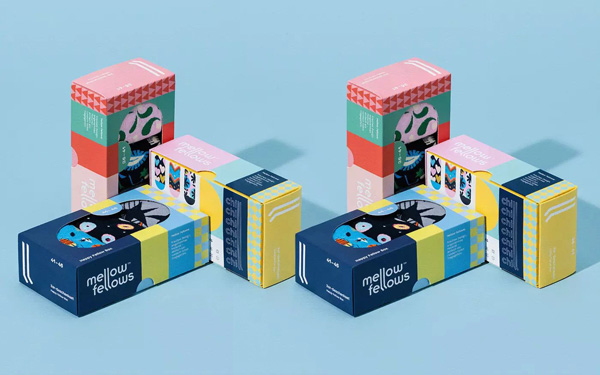 Conclusions
Are you looking for the best box for socks and surroundings? You have landed in the right place. Check out our vast library of models and unleash your imagination; we can satisfy even the most ambitious requests.