We have great news at Packly: the launch of the shipping envelope. Made with 100% recyclable and customizable materials, it will catch the eye.
We are going through the most magical time of the year, the peak shopping season. So why go unnoticed with an anonymous shipping envelope?
As it turns out, neutral packs are not admissible nowadays. Anne Geddes launched personalized letterheads back in the day, remember? We can safely say she was a pioneer.
Whether it's books, electronics, a simple promo for a marketing campaign, or a magazine, it's imperative to stand out. For this reason, the Packly creatives have developed an original and fun packaging solution, especially in light of Christmas: the shipping envelope.
Why avoid anonymous packaging
You can do better than delivering anonymous mailers, especially in the eyes of your customers. Customizing packaging is synonymous with precision and attention to detail. If they notice the care and effort you put in for the package, customers will feel they're at the center of attention.
We must consider packaging as a complex container for its own sake. For example, in this case, the mailing bag becomes a communication tool, not something impersonal delivering goods from A to B.
Some studies have shown a close correlation between customized packaging and product value, especially among small companies. More than 50% of people who buy online give greater weight to the product if it comes with customized packaging. If satisfied, they show it on social networks and with friends. Therefore, the use of customized packaging leads to an increase in product awareness and recognition.
That's what we're trying to achieve here!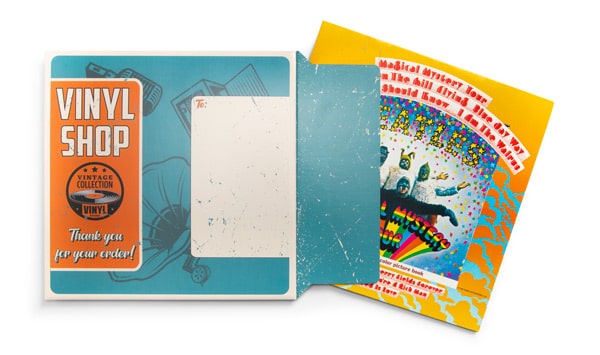 The return of vintage
Whether you're nostalgic or not, the charm of vintage never fades. Why not give your mailing envelopes a retro twist?
A vintage-style shipping bag will enhance your product, especially if you own an eCommerce and want to differentiate yourself from the competition.
The personalization of the envelopes will amaze the customer, who will be encouraged to open the box. That's when unboxing starts: a phase full of expectations. If the customized packaging brings about a wow effect, the perception of the product's value will consequently increase.
If your eCommerce sells vintage items, then you hit the spot. You can immediately convey your values ​​and the message you want to communicate through vintage looks.
For example, you could sell vintage music products: vinyl records, CDs, and cassettes. How could you ship them in style? It's easily said. Just use a personalized, vintage-looking mailing bag with your store's logo. Packaging will then become your silent salesman.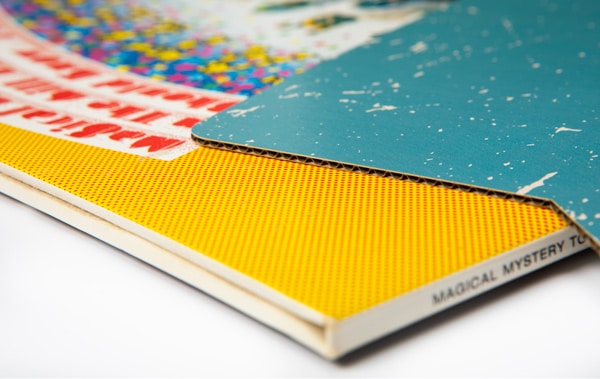 Strengths of the shipping envelope as packaging
Practicality – The small size of the mailing envelopes means that the packaging is convenient. Thanks to this opportunity, you avoid large-scale packages that would also lead to waste in environmental terms.
Sturdiness – The cardboard thickness brings considerable resistance to the envelope, especially during transport.
The shipping envelope contains 100% recyclable, eco-sustainable, high-quality materials. Furthermore, the sizing is fully customizable and optimized for shipping.
Personalization – Packly's main value prop is precisely customization. Just unleash your imagination, create original shipping envelopes, or use our creative template as a baseline.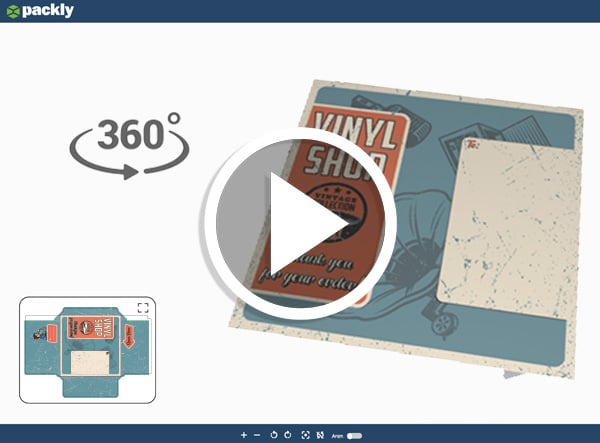 Technical information on the packaging
Type of packaging: Mailer Envelope Flat
Dimensions: 310X0X310 mm
Printing Options: Color – CMYK
Special Finishing: Raised spot varnish
Material: E-flute + White Top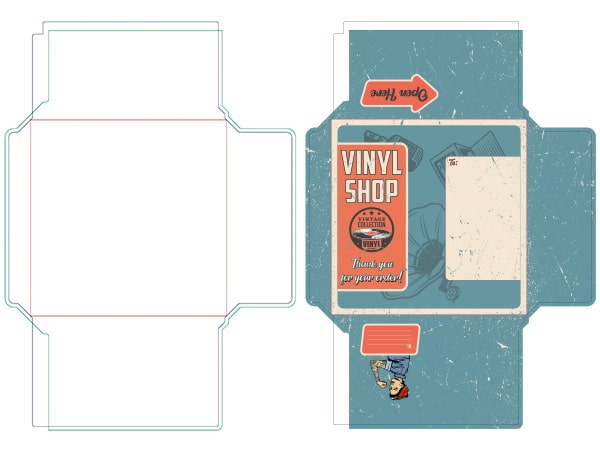 Conclusions
The mailer envelope is the right solution for practicality and convenience. Customizable sizes and creativity will make your product unique. Let Packly take care of it! Ennoblements, versatile models, and several printing options will make your package unforgettable!