For eCommerce, choose the best shipping packaging and use intelligent carriers. You will reduce costs, save time spent on packaging and offer the best form of protection for your products.
A. Absolutely tailor-made
Make shipping packaging brilliant. Choose boxes, capacitive bags, etc., sized to fit your items without leaving too much unnecessary space. In fact, the cost of shipping depends on the size, volume, and weight. With Packly, you can add customized inserts to make the most of the existing space and ensure the products are well immobilized.
Packly's tip:
Try different sizes and types of boxes to fit your products. Make these your "standard boxes" for as many items as possible. You can order from 1 single copy up to 100,000. Put us to the test on large runs,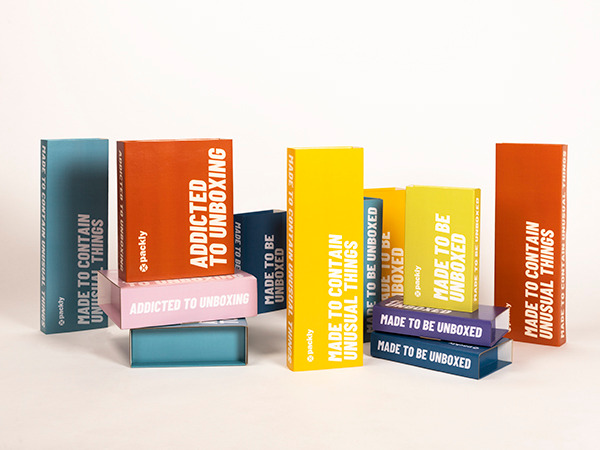 B. Beautiful and functional
The shipping packaging has a function of product protection but also of memorability and loyalty. The user who completes the online order will patiently wait for their parcel. The package must represent the uniqueness of the product purchased. It can be simple, with a pattern and gold foil embellishment, but it must amaze. Choose the proper medium between firm cardboard and corrugated for heavy or fragile objects or polythene to avoid grease and stains.
Packly's tip:
As a matter of fact, unboxing helps complete and enhance the user experience by creating brand loyalty.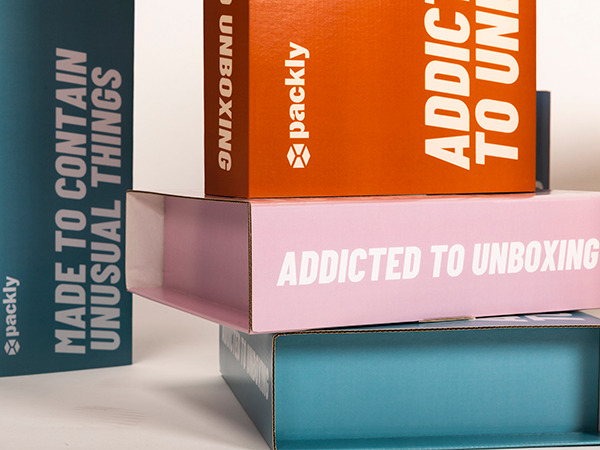 C. Creative and reusable
Creative shipping packaging reinforces your brand identity and sets it apart from the competition. Indeed we have customers for whom even the packaging has gone viral. With Packly, the only limit is your imagination. The graphics are 100% customizable, and the size is adjustable up to a tenth of a millimeter equalling over a billion combinations.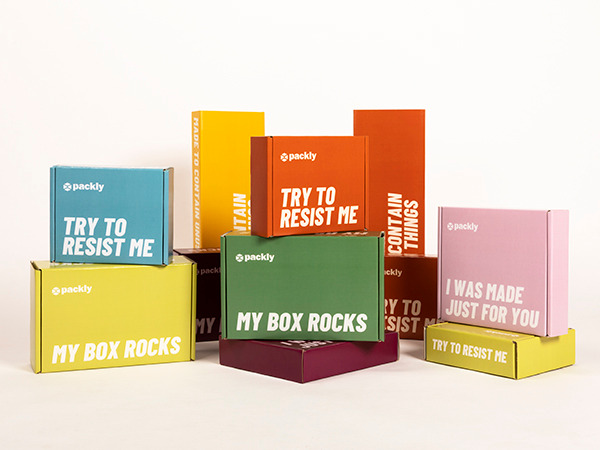 Consumers are increasingly attentive to the issue of reuse and recycling. The life cycle of shipping packaging does not end when the package enters the front door. Think about alternative uses for your box, such as a small pet bed, container for cutting and sewing, etc.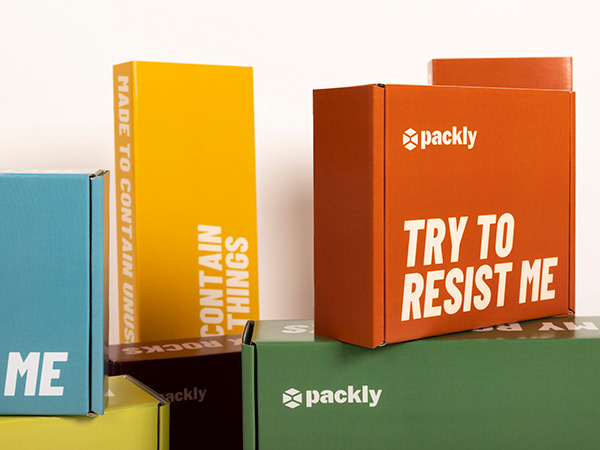 Shipping packaging conclusions
In short: Your shipping packaging is on Packly. Immediately create a prototype with all the necessary customizations. You will get a 3D preview you can share with a simple link and a quote for printing and shipping in real-time.