Single pack and single serve sustainable packaging have grown more than 40% year over year, in response to the new typical family structure, as well as to modern lifestyles with one caveat: reducing the environmental footprint.
2020 began with a fact: in food, the direction is dictated by sustainable single pack and single serve packaging. This trend should not be surprising, given that over a third of households in large metropolitan cities are now made up of a single person. Companies have therefore adapted to reduced waste and smaller packages. Objectors could claim that these solutions pollute more, because they release the same quantity of products, only increasing the packaging needs, but it is not exactly so.
On the contrary, modern single pack or single serve packaging has low environmental impact because it is completely recyclable. High biodegradability and minimal but smart packaging are a trending topic.
Take for example a classic for Italians: ready-made sauces. Boxes or jars of peeled tomatoes are often too large for those who have to cook one or at most two portions. In fact, putting aside the surplus may impair the optimal preservation and hence spoil the product. Cirio comes to our aid with two portions of ready-made sauces, held together by a practical, ecological and informative cardboard sleeve. No more tupperware or forgotten containers in the fridge, the quantity is just about right.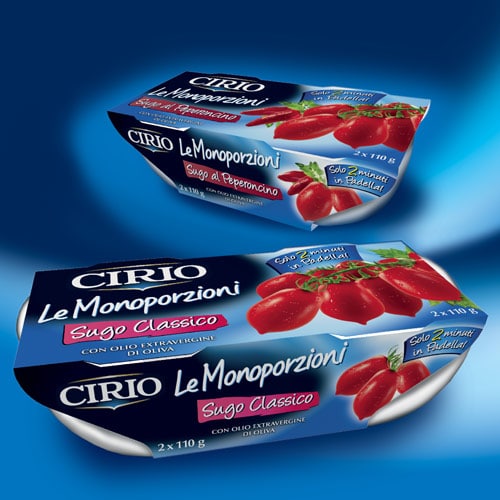 If, on the other hand, you prefer legumes to pasta, you will enjoy tasty single-portion soups, which are very handy for one person. They also come with a functional cardboard sleeve detailing nutritional information and containing product-related illustrations and photography.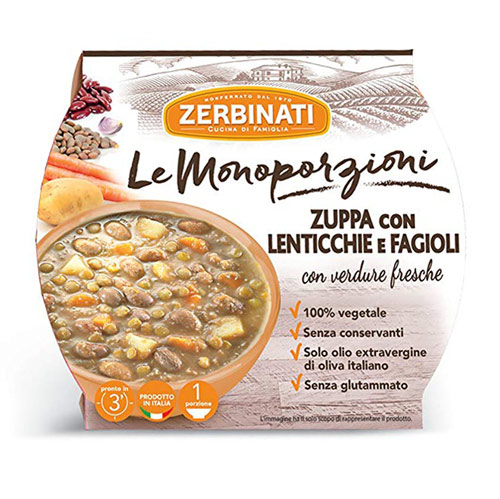 If instead of frugality you prefer a hearty, protein-rich but also delicious meal, we can offer you this pulled pork from Trieste. The very practical shaped cardboard box with interlocking bottom contains the already frayed pork meat, ideal for filling a delicious sandwich. The format is convenient and all too stylish, always keeping an eye on the environmental impact.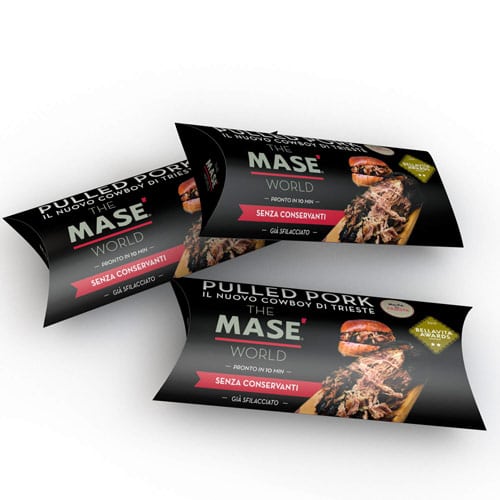 After the second course, it takes good, fresh, vitamin-rich fruits. Alce Nero steps in with two ruddy and healthy pomegranates in a very effective cardboard package looking like a walking bag. No polystyrene or plastic, only ecological materials and a cheerful, tasty but inspirational design.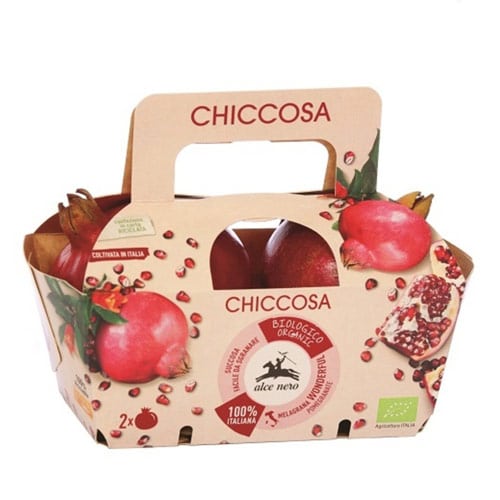 According to etiquette, dessert would come before fruits, but we would like to end on a sweet note. Here is a tasty Tuscan cantuccino with chocolate chips in a disposable package. The single serve cardboard box is a real gem, it comes through as delicate and precious. You get a convenient and appetizing snack to carry in your handbag or to eat away during a break.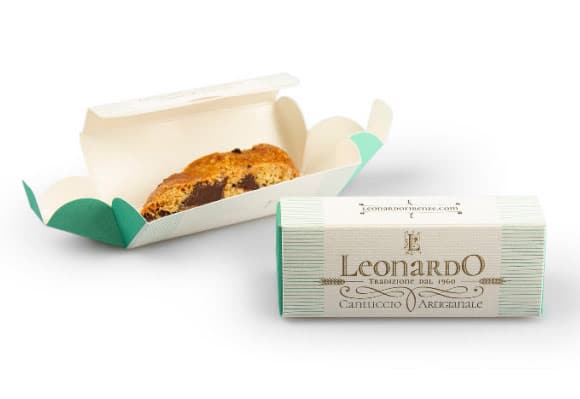 And after a hearty meal, who wouldn't fancy some hot tea to digest? The long sachet would almost suggest it is some sort of drugs or medicine. But the paper wrapping with the illustration of the leaves is pretty self-explanatory. You don't need to be English to enjoy the benefits of the most famous hot drink in the world, coming in scarce and definitely green packaging.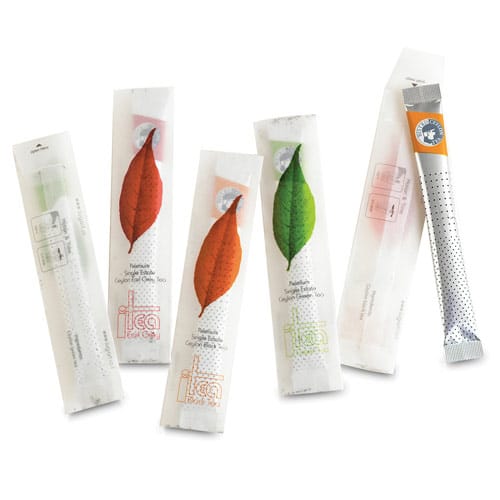 Do you also need single pack or single serve packaging for your products? No problem! Just choose from Packly's extensive catalogue, create a prototype, customize it and wait for it to be conveniently delivered to your favorite address. We await your orders, without minimum quantities!