If you need to create boxes for black tea, green tea or herbal infusion bags, you are in the right place.
Polar cold has knocked on our doors, wind and rain are hitting the cities. This makes us think of those American movie scenes, where a slender figure – wrapped in a warm sweater – sits by the window, clutching their hands around a steaming cup of black tea, green tea or relaxing infusion. Can you feel a little heat, warming up your tired limbs and heart? Then follow us in a roundup of the most practical and eye-catching herbal tea bag boxes. Have you pulled out a blanked and perched on the couch? All right, let's go.
Let's start with a very basic but extremely successful packaging. It's an auto bottom box . The packaging is as always suitable for different needs, but it is the artwork that characterizes its function. The graphic is simple with very vivid colors, recalling the main ingredient. The illustration resembles that of a children's book, naif but clear and distinguished with floral drawings. We have a small round window that has a dual use: extracting the individual bags inside and showing the contents for the most doubtful. Someone could mistake this for pot-pourri.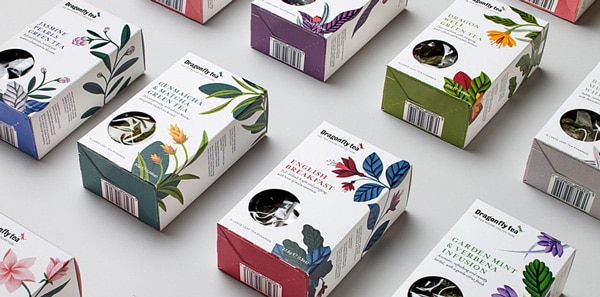 Another good example is a 1-2-3 bottom box with simple interlocking flaps, where tea becomes a superfood. No visual sign of the ingredients except a few leaves, just hinted at. There is an addition sign alluding to the extra-properties of tea, whose name stands out through a very large inscription. The graphics, as in the packaging of superfoods, is simple and material. The colors are perhaps a little more noisy than usual, which makes the packaging similar to a supplement/drug. There is no window in this case, because it would be redundant.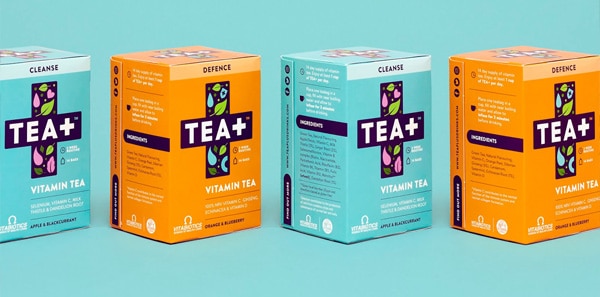 The last prototype of this kind is a rollover hinged lid box with a hook, with well curated graphic elements, perhaps a tad baroque. It combines the practicality of opening and picking the sachet, with the oriental taste for embroidery and sheath. These features make this packaging something to be showcased or given as a gift.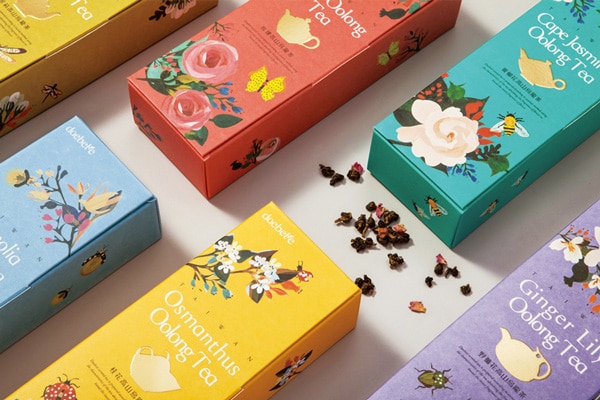 Very peculiar is also a gable top box, probably holding loose product. The tones are varied and refined, and the artwork features stylized faces with flowers and themed fruits, set in the hair. We would call it a mesh-up between Botticelli's Primavera and the Japanese manga heroines. The closing flap is remarkable. It has a rounded edge, making the whole very elegant.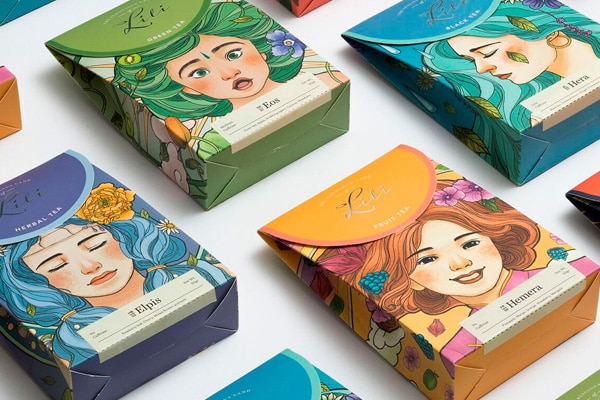 Let's move on to examples of multi packaging. We liked one, consisting of small colored boxes, each corresponding to a different product variant. The latter are held together ingeniously by a white sleeve. The value proposition is the high level of customization on the individual blends, having witty names. The artwork is absolutely symbolic and non-descriptive. Surely the target is an audience consuming critically, with different priorities and interests, not needing the classic nature-themed design, but appreciating subtle urban metaphors.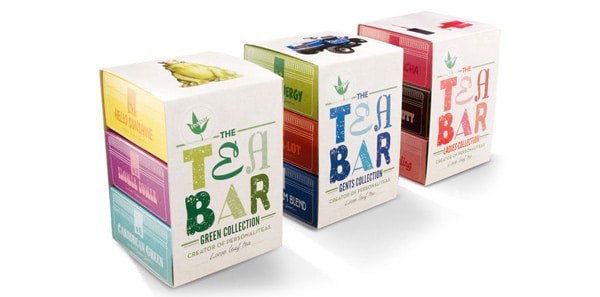 From Singapore comes a packaging, with a window so wide that it almost turns into a display box, containing three finely colored tin jars, each with a custom infusion mixture. The typically oriental floral illustrations are repeated on top of the box and differentiate the individual containers. The packaging in this case transcends its main function, becoming the object of desire. Most likely they will be kept and reused for the most varied goals. We could define these as real furnishings, framed in a box that is non-invasive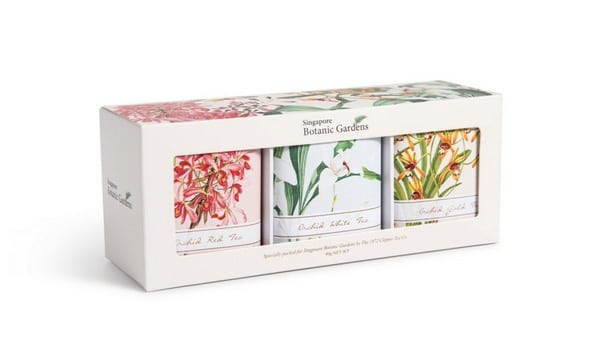 We close in style with a package that has captured our eyes and our imagination. It is basically a double-walled bottom box with a lid. The colors are vivid but very elegant, in a shabby but courageous style. The drawings are stylized but descriptive with flowers, leaves, fruits, etc. topped with a tea cup. Inside we find individually packaged infusion bags . Even the latter match the rainbow pantones, corresponding to as many beneficial properties, with strong nuances and pop graphics. Let's imagine this box as a refined gift, which does not require wrapping paper or ribbons to be precious. The box can be proudly displayed in a Provencal kitchen among spice jars or in a sophisticated tea room in the English countryside.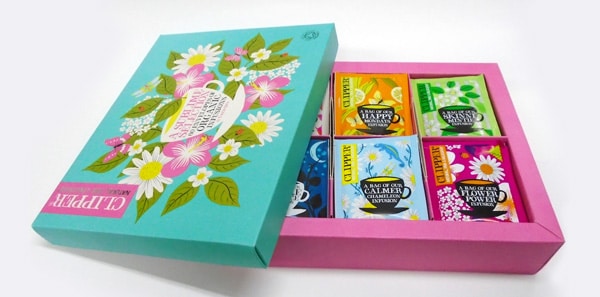 We have made you inhale the aromas and flavors of herbal teas, blends of black tea, green tea and the most exclusive infusions on the international market. Now it's your turn. Unleash your imaginative genius or your more scientific and rational side (like Leonardo if you will) and create the prototype that best fits your production line. We at Packly will take care of the rest! You immediately get a 3D digital sample, no minimum orders and the printout is delivered conveniently to your door. We await your proposals, while we sip some delicious herbal tea.