Vegan packaging. Veganism is no longer just a trending topic for food and cosmetics. All over the world many choose to celebrate "Veganuary", that is the month in which people follow veg diets and lifestyle. But how does this affect packaging? Find out with Packly.
Vegan packaging, a growing trend which it is time we start thinking about.
Veganuary is an event held for the first time in 2014 inviting people to adopt an animal-free lifestyle for the month of January. Heinz has launched a study to understand the main challenges when joining Veganuary, helping those who have decided to embark on this difficult journey. With its limited series of vegan canned foods, which you can see in our cover image, Heinz also wants to remind customers that there are good and tasty foods without animal proteins, even in the packaging.
This is the case with a cheerful and apparently tasty 100% vegetable hamburger, packed in a cardboard box with a window. The material is eco-friendly, the product is visible because consumers need to be enticed at first sight. The graphics is essential but very colorful with extremely accurate illustrations, almost like a hardcover book.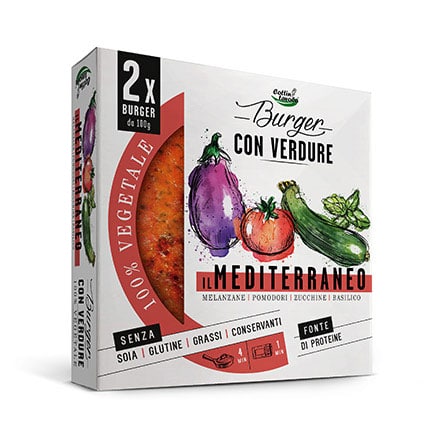 To those having a sweet tooth, we present these vegan chocolate bars, in textured paper packs with extremely natural colors and a stylized motif with cocoa beans. Yes, because even if the label says it's milk chocolate, vegan ethics rejects milk of animal origin, obtained by artificially impregnating mares, but extracts it from plants instead. The taste is difficult to describe, but in our experience it is far from disappointing.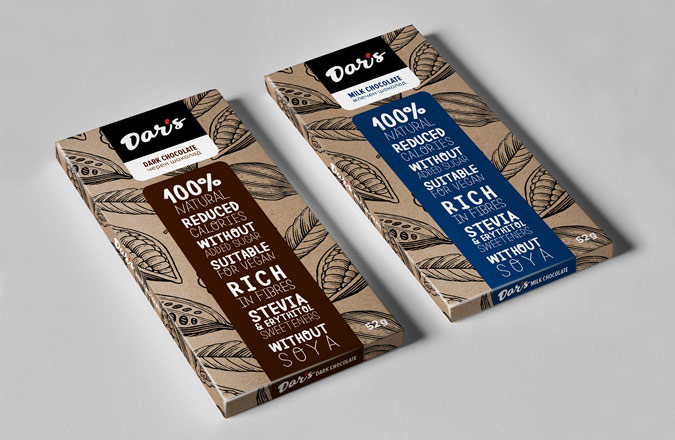 Chocolate is not your cup of tea? No problem. We have very good salted caramel protein bon bons. The packaging is an explosion of joy, with multiple heart-shaped silhouettes and sparkling with yellow elements in a naive but impactful graphic, on a box made of 100% recyclable cardboard.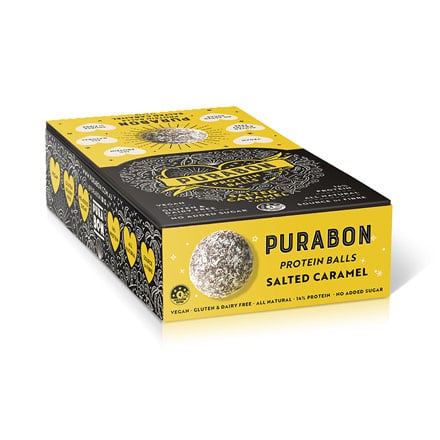 A very interesting experiment that we wanted to show you is some veg wrapping paper. When it comes to food, the right packaging is crucial to preserve the taste and nutritional values. With this convenient food wrapping paper, storing or gifting dishes will not only be healthy, but extremely rewarding for the eyes. The patterns and colors almost look like wallpapers, held together by a simple but effective sleeve.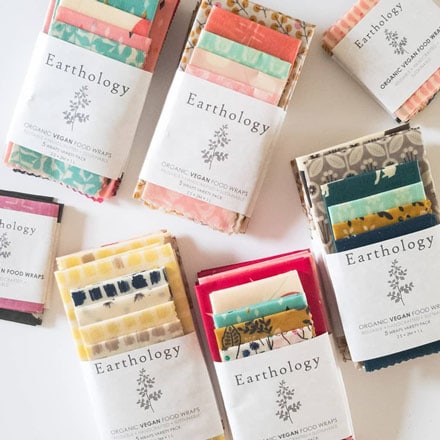 Another sector being heavily influenced by veg trends is cosmetics. Vegan make-up is not tested on guinea pigs or alike and does not contain any animal ingredients. Users of this fresh and ecological cucumber BB cream are well aware. The dispenser is stored in a cork-like textured cardboard box with naturally raw color. Only one nuance stands out in the packaging design: needless to say it's green.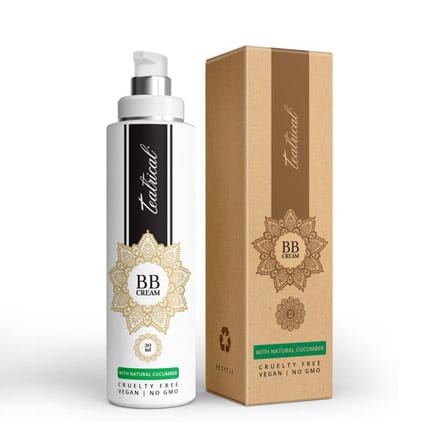 This vegan soap with olive oil and lemongrass, on the other hand, has two different types of packaging, depending on the formula. The classic cardboard box, embellished with soft motifs in pastel colors or a practical and hygienic sleeve for the minimalists. The proposal is really basic but nonetheless attentive to details.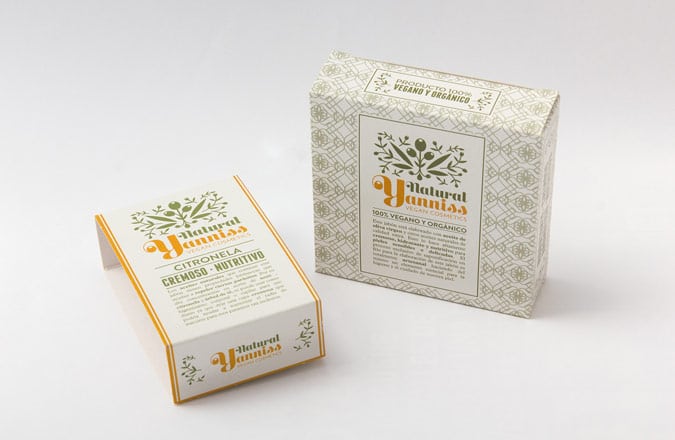 We wrap it up with a stylish vanilla waffle-scented candle. The temptation for us would be to eat it, but fortunately we resist thanks to the floral graphics with bright and tropical hues replicated on a linear box. It is so precious that it does not require any gift paper, for ecological reasons but above all because it simply looks extremely beautiful.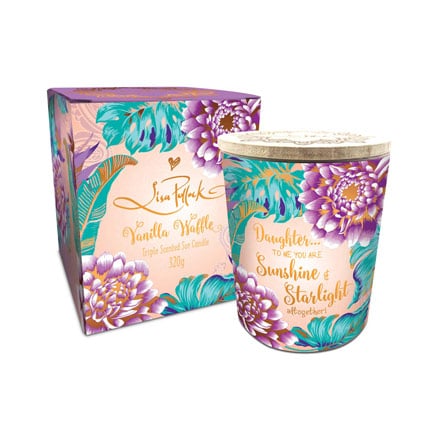 At this point you know all about vegan packaging. Whether you sell food, cosmetics or anything else, the time has come to please an audience which is more progressive and sensitive towards sustainability and animal defense. Start by developing a prototype, customized with the foundation of your brand. We don't have minimum quantity requirements and we will ship the final result wherever you see fit. Try it now, go vegan!