Advent calendar: a tradition that is still current. The idea for a creative packaging reproducible on Packly
Advent calendar, very easy to reproduce on Packly. Oh come on, don't make those Grinch faces like "on to Christmas already?" we promise not to defrost Mariah Carey and Michael Bublé in advance. Instead, we want to timely involve you in the design of a creative packaging, able to make customers of all ages smile and entice them, leaving them stunned.
For those who are a little rusty on the subject, let's specify that an advent calendar shows the days remaining until Christmas Eve. This is a very common custom in German-speaking countries, to accompany the waiting period before the big celebration. It starts from 1st December and goes up to 24th, creating small windows to be opened day by day, inside which delicacies and sweets are hidden. A kind of daily unboxing, if you wish. Suffice it to say that the city of Bolzano organizes a living advent calendar, opening a window of a building in Piazza Walter every day.
Many brands have decided to use this ancient tradition to involve reference consumers in a festive and captivating game at the same time. Ready to find out who did it best and get some ideas? Let's go.
We want to bring the most skeptical on board with a brilliant idea from a well-known brewery. You can order a splendid advent calendar to taste 24 different varieties of beer either for yourself or to give to friends or trusted customers instead of the usual Christmas basket. We can see a rollover hinged lid box with inserts and cutouts, to be able to open a different window every day. Numbers are not in ascending order, but a bit scattered at random, so that even if you get drunk and engage with the wrong window, no one will notice.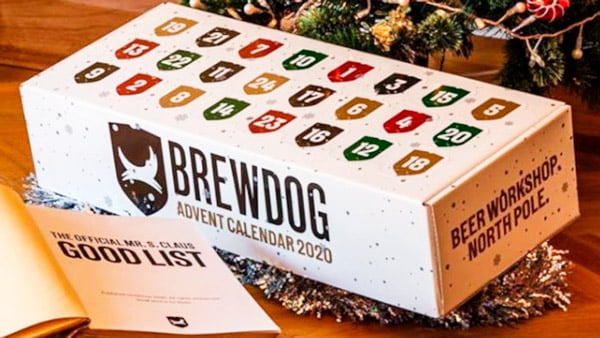 Fairy Floss has added a scrunch of philosophy with the themed phrases, a bit like Baci Perugina, to alleviate the roughness of a decidedly difficult period. The idea is to count down to the end of the lockdown, where present. It is a sweet and original gift idea also for those who have to keep track of the days, alas, for their quarantine.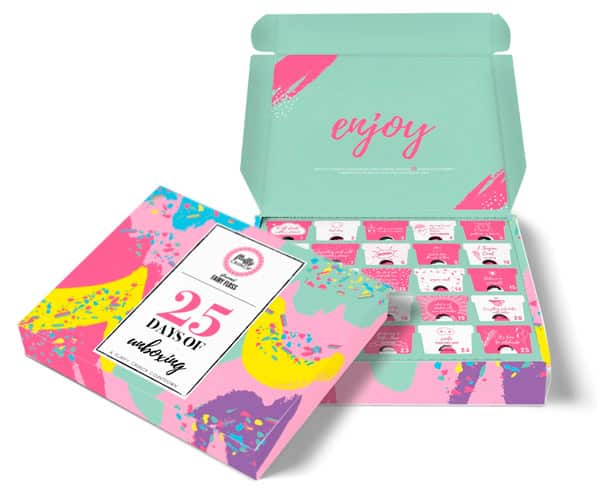 The world of beauty also answered the call. Why not enhance your look every day with a touch of mascara, a sparkling lip gloss, or a pearly blush? It seems that the sales of this precious box set were stellar last year. This is why the famous cosmetic company has decided to anticipate the launch date. It's a gift idea that is certainly preferable to the timeless, but perhaps obvious, bubble bath.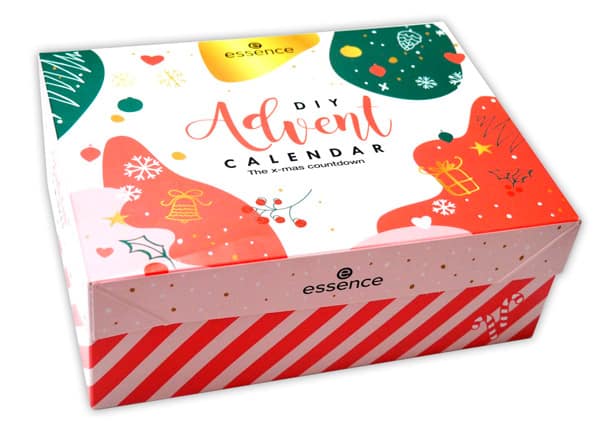 We do not know about you, but we are literally going crazy for this Vespa Piaggio themed advent calendar, also available on Amazon. Behind each window, there is a component to build an exclusive scale model of the most famous scooter of all time. For lovers of the two wheels, what could be better than the do-it-yourself symbol par excellence of the Italian dolce vita? PS batteries are not included.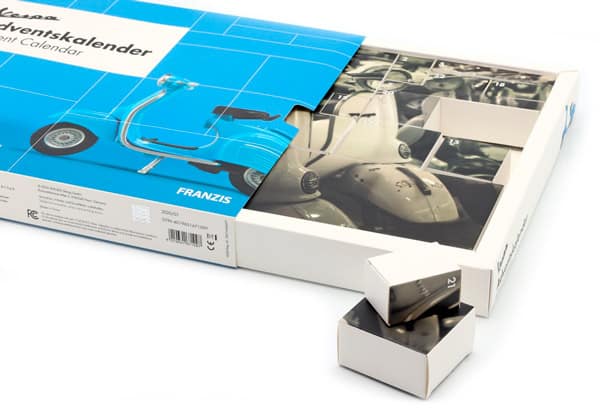 Not everyone necessarily likes chocolate. There are those who clearly prefer salty food. Pringles presents a special version for those who don't like long waits, with a selection of snacks from 1 to 12 to satisfy the most demanding palates. Parents may pretend they bought it for the little ones, but we're not sure they'll survive without a midnight snack between a Netflix series and the next.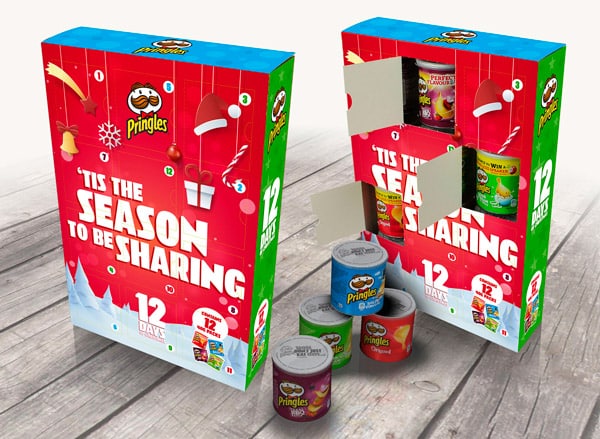 Would it take a stroke of the magic wand to make your kids forgive you? Who better than the most famous magician in the world? Check out this fantastic Harry Potter themed advent calendar with the figurines of the most loved characters from Hogwarts school. It is kind of true that there is no advent without a pinch of mystery.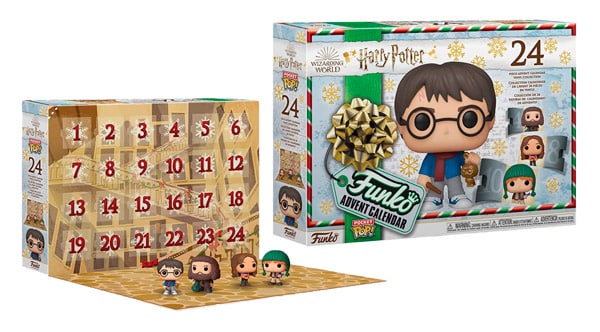 Conclusions
Have we convinced you that it is always worthwhile to nurture your inner child? Have you figured a way to play with creativity and suspence to better position your products? Start prototyping the 24 surprise windows right away. Apply themed graphics and let Packly work its magic and reach you in the farthest corners of the globe.