Join us in exploring the advantages and challenges of integrating artificial intelligence in packaging design.
In today's world, packaging design is an integral part of businesses' marketing and branding strategies. If you're reading this post now, you may already have an opinion. A well-designed package can create a lasting impression on customers and make a product stand out on store shelves or online. With technological advancements, artificial intelligence in packaging design has emerged as a valuable strategic tool. Let's review the implications.
One of the most significant advantages of using AI in packaging design is the ability to analyze consumer data. Businesses can use AI to gather consumer preferences, purchase history, and behavior data to gain insights into what drives their target audience's purchasing decisions. This data can create more effective packaging designs tailored to specific demographics or customer segments like Gen Z, just to name one. For example, a food company can use AI to analyze data on the purchasing habits of different age groups and genders. Based on the analysis, they can create packaging designs that are more appealing to a particular demographic. By doing so, they will increase sales and build brand loyalty with their target audience.
AI can also be used to create more personalized packaging designs. With the rise of e-commerce, many businesses now ship products directly to consumers. Companies can use AI algorithms to create unique packaging designs personalized for each customer. For example, a clothing company can create packaging designs that feature the customer's name or a personalized message based on their purchase history. Secondly, customized packaging designs can create a more memorable unboxing experience for customers. The latter are more likely to share their unboxing experience on social media, which can lead to increased brand awareness and exposure.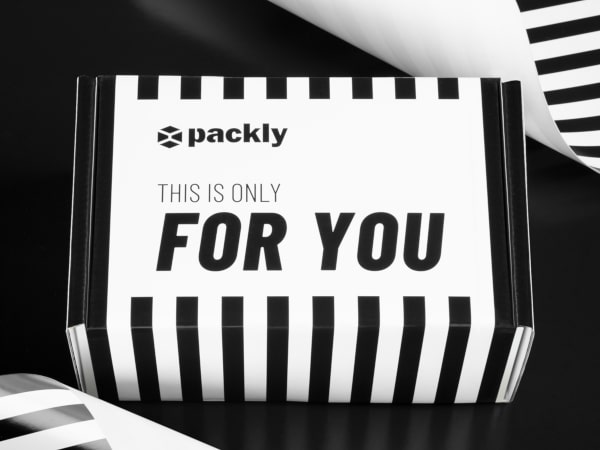 Generative Design
Another way AI is transforming packaging design is through generative design. Generative design is a process that involves using AI algorithms to generate design options based on a set of parameters or constraints. This process allows designers to create hundreds or even thousands of design options quickly and efficiently, saving time and resources, which is basically what Packly's creative interface does, providing you with real-time 3D previews and prototyping printing options.
Additionally, by using AI to generate design options, designers can explore new shapes, colors, and patterns they may not have considered otherwise.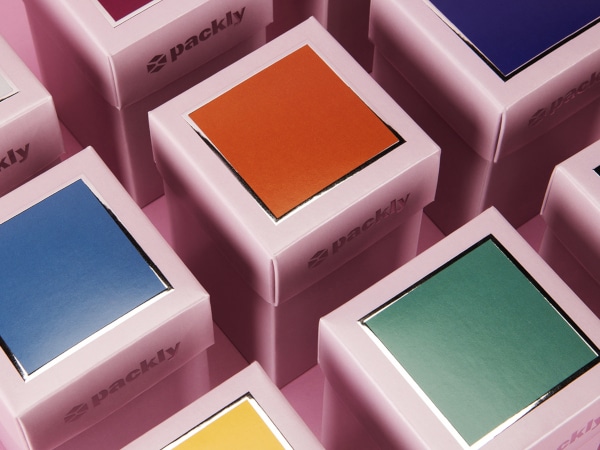 The role of sustainability
AI can also help optimize packaging design for sustainability. With growing concern for the environment, many businesses are now focused on reducing their environmental footprint. Companies can use AI algorithms to analyze the environmental impact of different packaging materials and designs and decide on their best option. Let us remind you that Packly uses 100% recyclable paper coming from responsibly managed forests, together with eco-friendly and food-safe inks and glue. This will help you appeal to environmentally conscious consumers.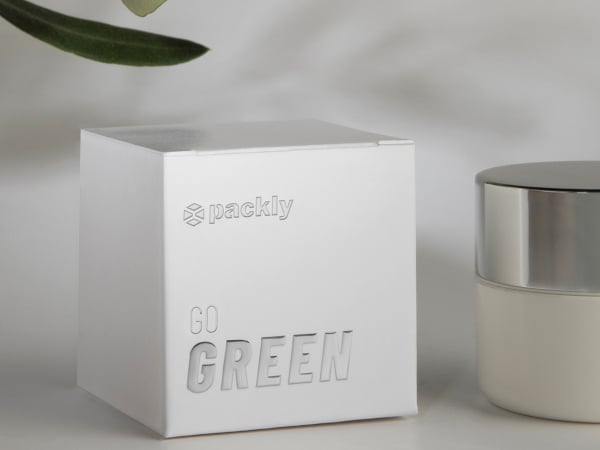 The challenges of artificial intelligence in packaging design
While AI offers many packaging design advantages, some challenges must be considered.
One of the most significant challenges is the need for human input and creativity. While AI algorithms can generate design options, they cannot replace human designers' creative thinking and expertise. Designers must still play a crucial role in packaging design, using their knowledge and creativity to refine and customize AI-generated designs. Additionally, AI-generated plans may need more emotional connection and storytelling elements that human designers can bring to a project. As such, it is essential to balance the efficiency and accuracy of AI algorithms and the creativity and emotional resonance that human designers can provide.
Another challenge that businesses need to consider when using AI in packaging design is the potential for bias. AI algorithms are only as unbiased as the data they are trained on. If the data used to train an AI algorithm is biased, the algorithm's output will also be limited. This bias can manifest in many ways, such as stereotyping specific demographics or perpetuating cultural norms that may not be inclusive.
To mitigate the risk of bias in AI-generated packaging designs, businesses must ensure that the data used to train AI algorithms is diverse and inclusive. They must also test the algorithm's output to ensure it does not perpetuate harmful biases. This process requires ongoing monitoring and refinement.
Conclusions
In conclusion, AI can potentially transform the packaging design field, offering many advantages such as personalization, sustainability, and efficiency. However, it is crucial to balance the efficiency of AI algorithms and the creativity and emotional resonance that human designers can provide. Put your creativity to the test and pair it with our creative interface; the results will amaze you!
.