Packaging customization. Because the more precise and targeted the message, the higher the sales
Packaging customization. With the technological evolution of digital printing and the greater cost effectiveness, we are witnessing the ever-growing phenomenon of packaging customization. We are not just talking about personalization based on marketing personas or macro groups of users. We are referring to tailor-made packaging solutions for very few final consumers, speaking to and engaging the wider public.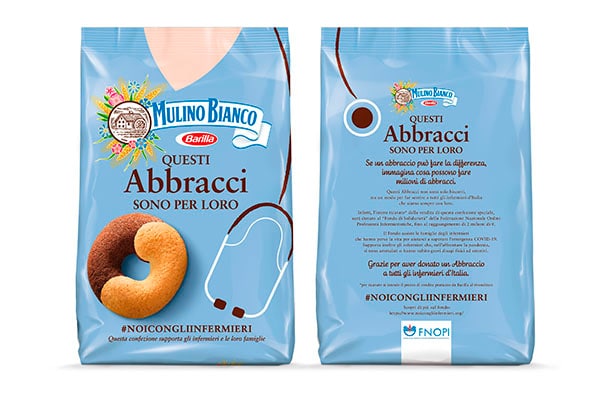 We are living in unprecedented times where the global health emergency, has changed the consumption habits. Mulino Bianco has decided to pay tribute to the nurses engaged daily in the fight against Covid-19, by completely revisiting the packaging of the famous Abbracci shortbread cookies. The background color becomes a pale light blue to remind us of hospital scrubs and a stethoscope appears next to the cookie. Barilla, which had already launched with a very successful emotional spot during the first lockdown, wants to symbolically embrace the many professionals at the service of all patients in this relentless war against SARS-CoV-2.
The aspect of our life that has been most affected by this new restrictive lifestyle is undoubtedly that of relationships, lived at a distance. That's why for the classic recurrence of Valentine's Day, Mulino Bianco wanted to give lovers the opportunity to dedicate a personal package of shortbread biscuits tailor made for their sweetheart. These gable top boxes with very romantic graphics and verbiage are absolutely stunning.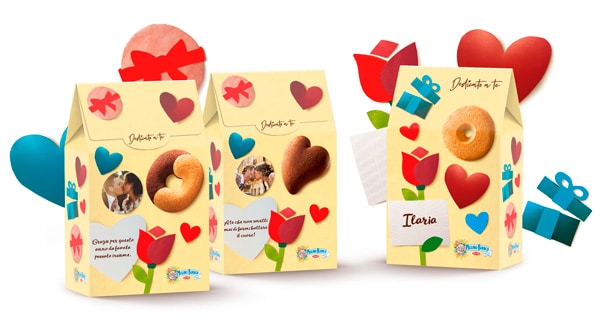 By modifying the graphic elements, however, you can also tweak the occasion. Mulino Bianco also lets us embellish the cookie package for a graduation, for a birthday or for Christmas through the highly sought after Pan di Stelle.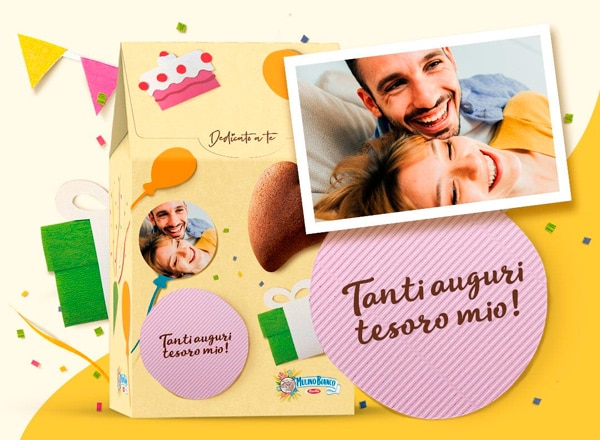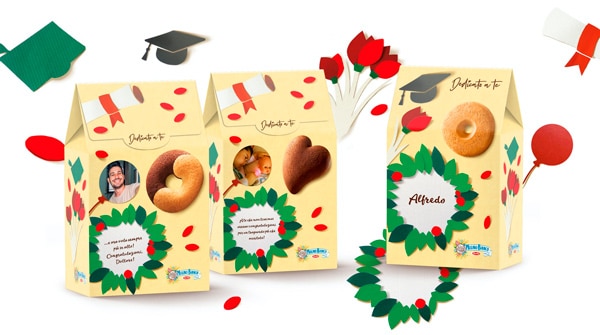 In fact the practice is not new at all, but has indeed been used by numerous love brands such as Coca-Cola and Nutella. Ferrero's initiative to have a custom picture of choice printed on the legendary packages of Kinder bars is truly iconic. Italy's most famous influencer and global fashion guru Chiara Ferragni has even used her social media power to ask the manufacturer to immortalize her son Leone, also known as Leo, on the box of his favorite snacks. To date, we are not aware of any reply by Ferrero but given the amazing popularity of the little one from the Ferragnez family, the opportunity should be seized.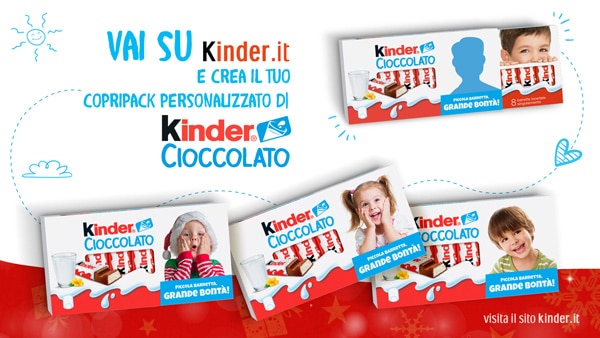 Also noteworthy is this Milka chocolate tray box, with a printable name on the front and room for a personalized message, one that can soften even the hardest of hearts.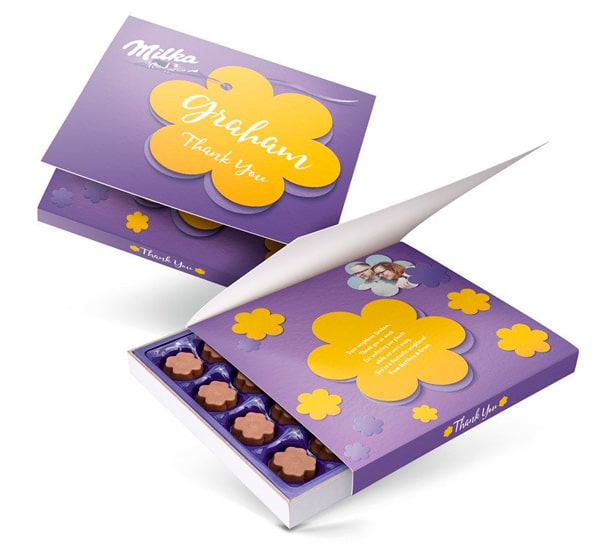 Conclusions
If you want to create hype on social media or advertising around a product, think about personalization. For both limited and very large runs, Packly is able to provide you with the necessary technological solutions, combined with experience, flexibility and convenience. Create a prototype and start creating the buzz around the campaign: the results will not be long in coming!