Perfect for every occasion, sugared almonds are the delight of children and adults. It is really common to give them out in groups of five at the end of weddings, first communions, christenings, and graduation parties. It is a means of saying thank you to all guests. Comfits have also led to the creation of wedding favors (bonbonnière in French), that were initially born as packaging to contain 5 bonbons. Moreover, in the last years, most parties boast the presence of tasty tables full of comfits. This should tell you something about the importance of comfits and, thus, of the boxes for sugared almonds.
Event planners, newlyweds, and guest of honors always look for unique and convenient favors and dragées. They take care of every detail aiming to get harmonious results at their parties. This is the reason why one-size-fits boxes for sugared almonds have no charm in their eyes. If you are looking for something more too, then we have a solution perfect for you.
Bespoke boxes for sugared almonds
Here the power of Packly comes into play. Our online service allows anyone to create custom boxes for sugared almonds, in the exact quantity required shipped starting from 2 working days. There's no middle ground for those looking for something special, and Packly is their perfect solution.
With a little imagination, simple packagings can turn into beautiful objects, just as in the case of these boxes for sugared almonds created for Roberto's graduation party. Together, a packaging with handle and a square paperboard placed on it form the graduation cap. It's great, isn't it?
The same box has been used to create these cool wedding favors. Same style, a whole different story.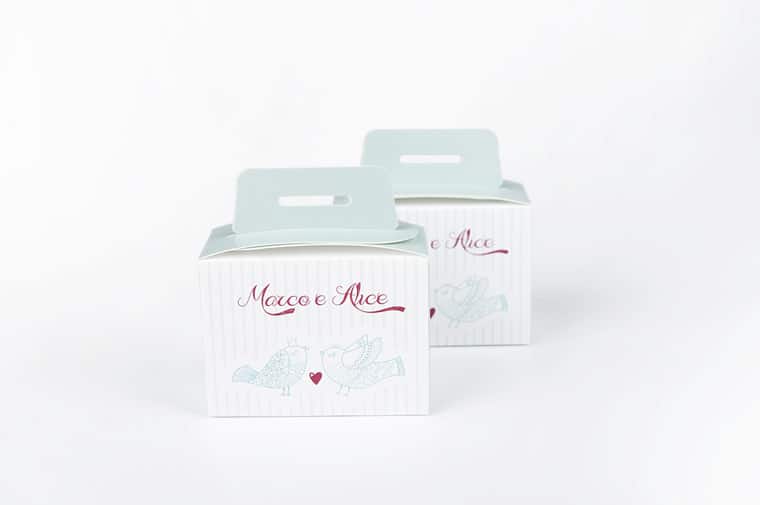 Another example of extreme customization are these bespoke Baptism boxes for sugared almonds and wedding favors. In this case, a pull-out double-wall tray has become the perfect hideaway for a ceramic gnome.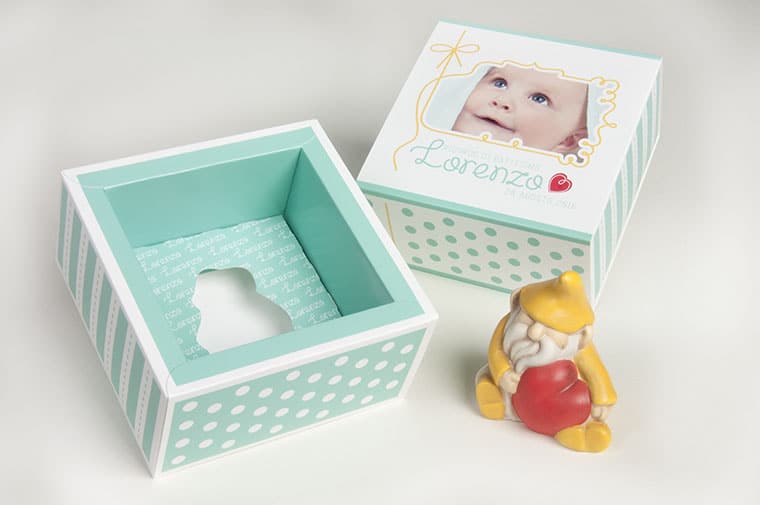 Packly gives shape to your ideas. Say goodbye to one-size-fits packagings and start creating your custom boxes now.