Oriental style packaging. Inspirations based on leaves, flowers, symbols and colors typical of the countries east of the Old Continent. A mood suitable for cosmetics, personal care, fashion and food.
Oriental style packaging. There are many products that recall the echoes and impressions of the countries of the rising sun or in any case east of the old European continent. Let's see in which cases oriental packaging is appropriate to hit the target audience and sign the sale of a product.
Here we are at a new roundtable of the most inspirational packaging that can be reproduced and customized with Packly. Today we will talk about oriental style packaging. Suitable for many products, as long as they hit the right niche on the market. Let's start with a classic of the theme: incense. Here is a very practical slim personalized case with a graphic representing a female figure in typical costume holding a candle in her hand. A skillful use of color, declined according to the chosen essence, and the logo in plain sight are just enough. Lovers of the genre don't need anything else to decide to put the box into their shopping cart.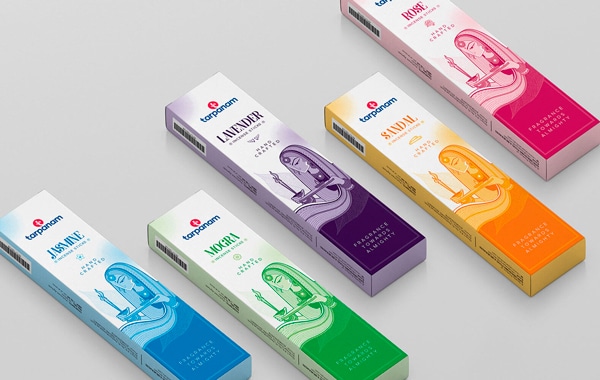 Let's move on to the closeby cosmetic settor. We were literally blown away by this cardboard box beauty set with a window. The products are clearly visible, so the graphic elements are marginal, however they perfectly frame the package with a floral motif that seems to have been painted by an impressionist. The colors are extremely vivid and saturated so as to capture the eye and lead it to take a closer look at the inside. We already seem to be able to smell the perfume of the buds that is dispersed in the meadows caressed by the wind. A real must for beauty influencers.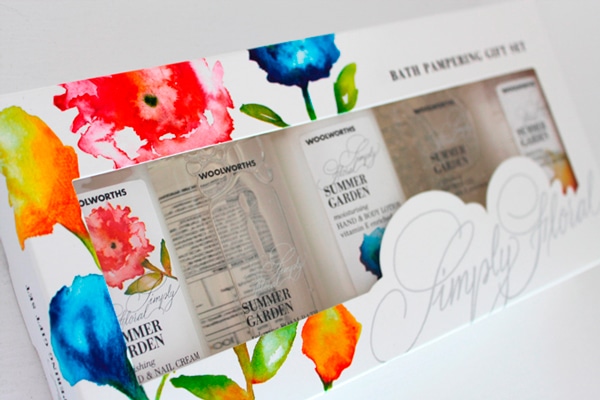 Let's move into the accessories sector with a collectible gem. A cubic cardboard box that could potentially contain a beauty cream or food supplements and holds instead some sort of jewel. It is a Doodle watch whose stylistic code is multi-faceted and multicolored graphics. We would almost say that these watches are the work of tattoo artists who transfer designs, illustrations and colors typical of Chinese and Oriental culture to a fashion and design accessory. The box is an explosion of illustrations, motifs, colors and patterns that will make your head spin. Certainly we cannot speak of minimal design, but the silver bullet effect is guaranteed. We would not be surprised if the box was kept to house some other objects, perhaps stationery or rings and earrings.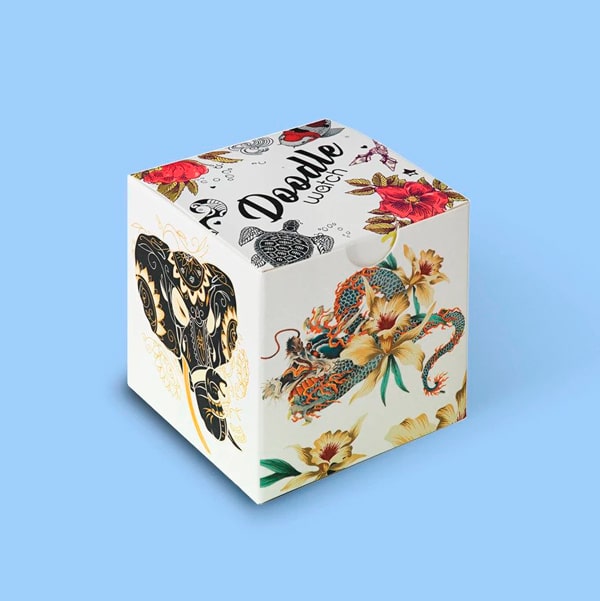 You already know where this is going. We would unsurprisingly love to talk about food. Let's start with linear boxes with graphics played on a spider web pattern and the colors red, black and white. At first glance it could look like the packaging of a board game, a puzzle, some cards. Not even close. These wonderful packs will contain exotic takeaway delicacies. Imagine lifting the interlocking lid and being wrapped up in a cloud of steam smelling of vegetables and fish. We have already prepared the chopsticks! Almost a pity to get rid of these boxes. If they weren't greasy or wet, they could be kept in the kitchen to hold spices or samples of takeaway sauces.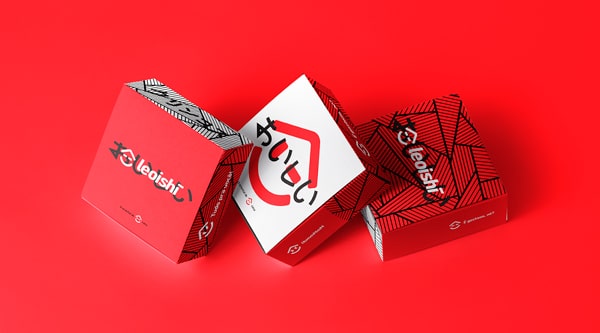 What were you going to say? You prefer sweet to salty dishes? Well we can't blame you. This lid and bottom box has a graphic mood recalling an exotic Gaugain style print. Hypnotic green leaves, mustard ferns and pink petals to frame a pastry and color masterpiece: macarons or even a simple cream-covered cake.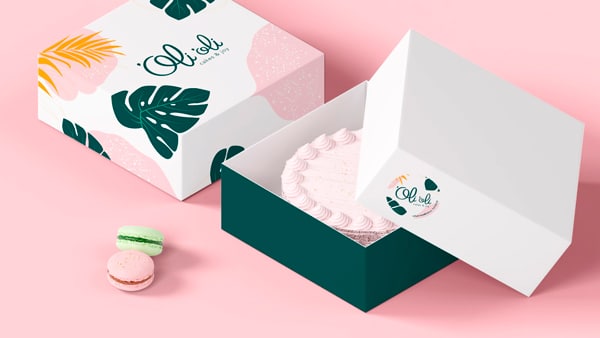 We present you a dark chocolate truffle delicacy, probably not intended for the Italian market. What is it that gives it its oriental touch? First of all the use of colors: purple and lilac, in Bollywood style. The final brush stroke is given by the transparent motif of leaves superimposed on the background with a gold thread. The seal end box is ready to open and hypnotize the most demanding of gourmands.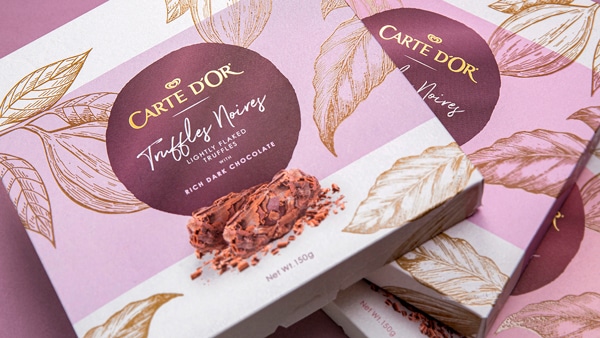 Conclusions
Do you have to pack exotic, elegant, precious or simply products to be launched on a distant market? Have you found a format and a graphic style from which to draw inspiration? Immediately put the suggestion into practice on one or more prototypes. Packly's expertise and mastery will take care of transforming your dream packaging into reality!