Packaging for gluten-free products: a niche that has become a significant slice of the market. Let's look at the main guidelines for a bullet-proof packaging.
Packaging for gluten-free products. From a necessity for a few celiac consumers, gluten-free products have gradually become a real food choice even for those who prefer to avoid wheat and flour because of a personal preference. The market therefore had to respond by expanding the offer and creating distinctive packaging for the target audience. Let's see the winning packaging solutions in this particular segment.
Let's start with an appetizer with delicious wholegrain breadsticks, plain or covered with sesame seeds. The material and natural colors, the organic indications, the icons that refer to nature and the photographic image stand out. The linear case completes the set with convenience and ease of stacking and exposure.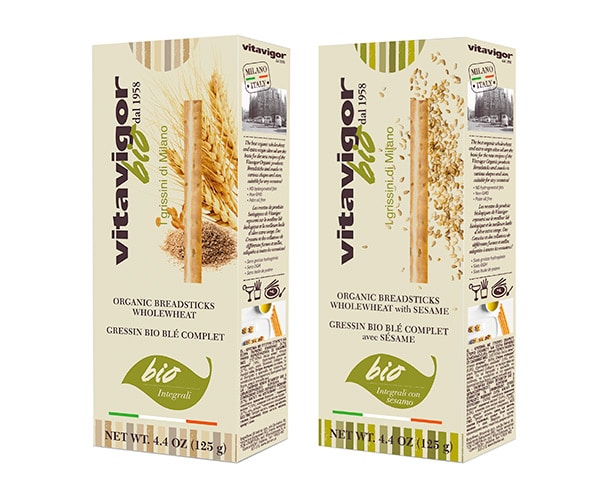 Neapolitan friends reading, sit down if you can. Our strong proposal in this case is an organic pizza base, 100% superfood, made from black rice. The slim box could also contain an old LP or 33 laps, with the deep black background. In fact there is a window enhancing the reassuring content for the healthy brave, perhaps blasphemous for the real pizza fans.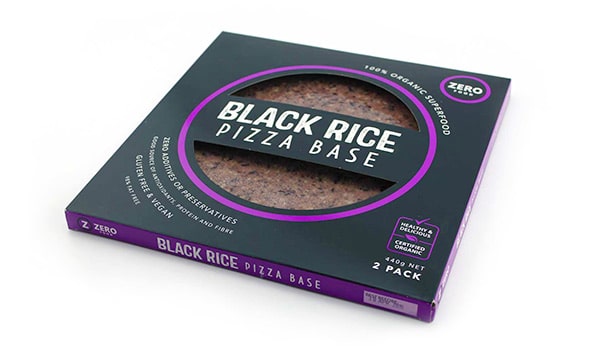 Don't you want to side pizza with kale chips? Only for lovers of the genre we present you a sleeve with intense green touch for an organic product, vegan, gluten-free and without added sugars, in other words as healthy as you can possibly think of. A simple and functional packaging solution going straight to the point.

Don't you worry, we are going to cover the dessert. We offer you these beautiful gable top boxes without handle serving as some sort of decoration, so elegant is the bottom gray combined with pastel colors and the relaxing photos in IKEA style. Whether you want to make delicious muffins, pancakes to decorate or taste exotic banana bread, these boxes have the right appeal. If you'd like to keep and reuse them to store mail or sweetener bags… we can't blame you!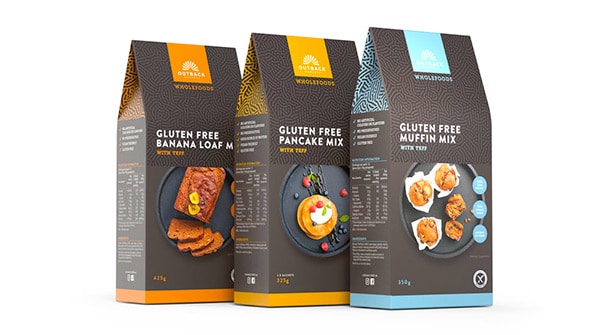 What about our four-legged friends? They too may need to follow special nutritional regimens for food intolerance or to make their furs more shiny and soft. Here is an elegant packaging for cat food highlighting information on the delicious vegetarian and gluten-free recipes, on the genuineness of the ingredients with a photographic image of a particularly smooth and captivating black cat. Are you superstitious? We are not and we particularly appreciated this box/dispenser solution.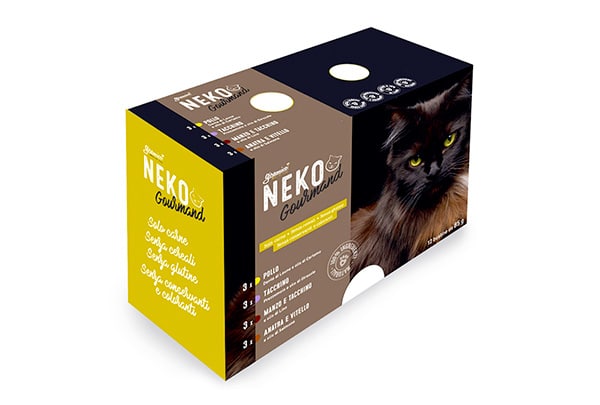 We will wrap this up with a food supplement having a much more pharmacological look. The capsules dominate the scene and the colors on the nuances of green and blue are relaxing but somehow more serious and institutional. The target are buyers who care a lot about the health of their hair, recalled by the x-ray photography. We can fancy them placed on a display next to the cash register, to attract the attention of buyers at checkout, while maybe they buying the latest natural product for skin brightness.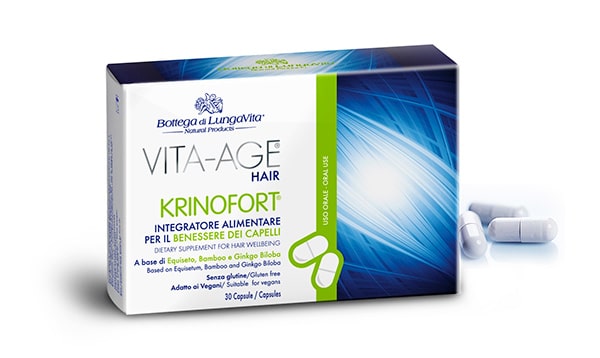 Conclusions
Whether you need to position an organic product, a gluten-free supplement or otherwise a niche item, Packly has the right solution. Browse our catalog and choose your preferred format to build a custom prototype. Once you achieve the desired result, we will turn it into reality and ship it to you worldwide!