Packaging for saffron. A prominent ingredient in Italian cuisine for its nutritional and gastronomic value, deserving a package that enhances its properties.
Packaging for saffron. From the timeless Milanese risotto, to the scallops, to the sauce and desserts, the whole of Italy loves this golden spice in the kitchen. It takes very little to enhance each dish and such a decisive ingredient deserves a box and a package to amplify its character. Let's run through the most amazing examples of saffron packaging, from the most basic to those worthy of being displayed in a boutique window.
Let's start with a simple glass package, which keeps the organoleptic features of this important spice unaltered. How to best emphasize its benefits? A simple parchment-colored cardboard sleeve, enriched with red details that recall the sealing wax of ancient letters. Some information on weight and portions and the important specification of the first quality category. Graphics are not necessary and the effect is already exclusive.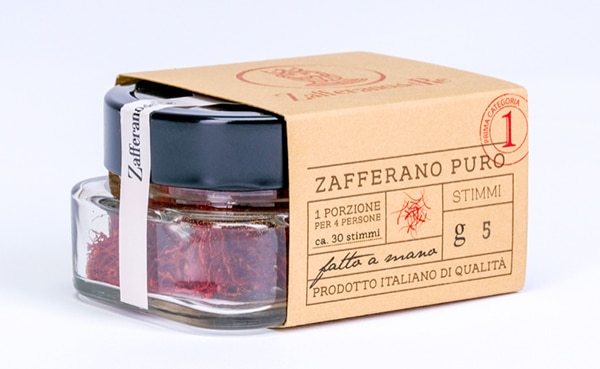 Let's now switch to a diametrically different approach. We have a small cardboard display that contains the saffron boxes with extremely colorful graphics played in shades of red and yellow extending from the bags to the bottom of the box itself. The product is Made in Spain as suggested by the colors, which however also recall the typical nuance of both raw and cooked saffron. This type of packaging is ideal for supermarkets or small delicatessen shops.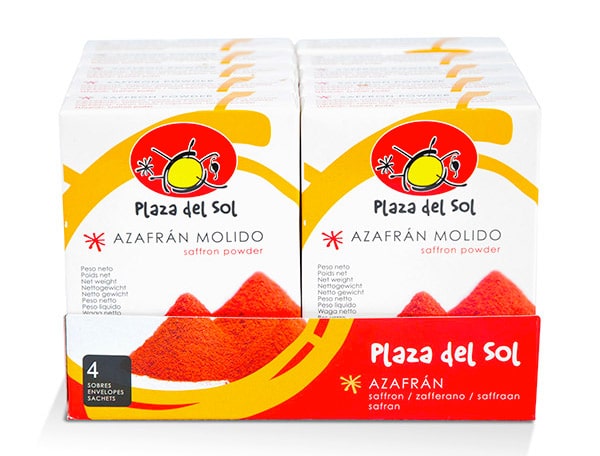 Let's up the game with this pull out box with inserts enveloping the precious saffron vials. The packaging could also be adapted to a drug, cosmetic or supplement, in fact it contains the exclusive traditional ingredient. The rendering is photographic, essential and clean.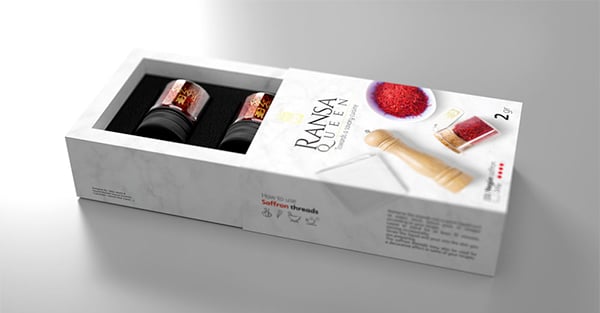 Let's move on to two exceptional samples of packaging from the point of view of visual impact, elegance and attention to detail. The first is a square box with a window, some oriental purple graphics and a colorful ceramic-like decoration. You cannot miss the touch of gold that frames and brings out the vermilion pistils visible inside.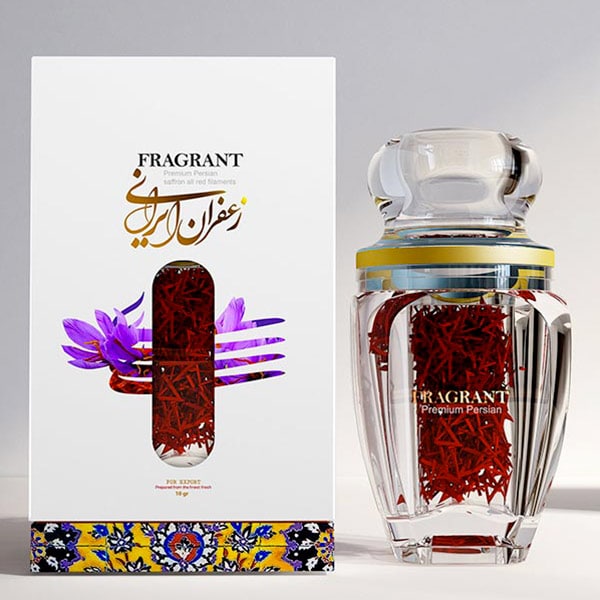 Let's close the review with a package looking like a premium perfume. The glass with a wooden cap is placed in a simple box with attractive graphics. Colors from red to blue to purple draw a woman's profile whose hair is entirely made up of saffron flowers. We would say it's a jewel, more than just food.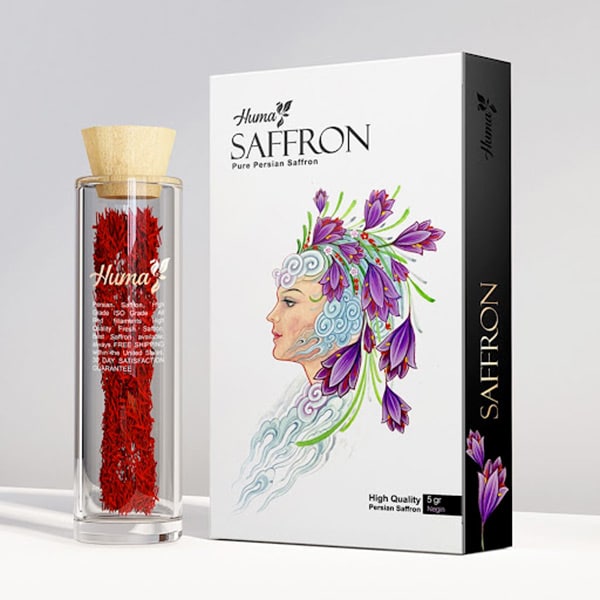 Conclusions
Do you also have food, a spice, a supplement or a small valuable object to be packaged in simple and small or rich and articulated packaging to amaze wholesale or retail customers? You are in the right place. Create a prototype test with Packly, order the necessary quantity without minimum requirements and we will take care of the production and shipment with the utmost precision and speed of execution.