Packaging trends 2021. This controversial year is ending and, amidst all difficulties, it's leaving us with important food for thought for the new packaging era ahead of us. Let's review some ideas together.
Packaging trends 2021. This controversial year, which will be remembered primarily for the ongoing pandemic, is drawing to a close. Many were the difficulties that all the productive sectors, as well as the final consumers, had to face between localized lockdowns, GDP slowdown and mortality well above the organic average. However, we would also like to focus on the undoubted positive aspects that the unpredictable global health situation has brought with it, in terms of business digitization, innovation supported by the effort to overcome the contraction of markets and simplification, even in the packaging world.
Let's start our review on what we have learned so far and what we expect to see in 2021.
E-Commerce
The first undeniable cornerstone of this new decade of the 2000s is certainly E-commerce. As never before this year, with the closures of shopping centers to the public during the months of spring confinement, Italian small and medium-sized enterprises have strived to bring their business online. In this highly profitable and varied sector, packaging plays a key role for customer loyalty. The so-called unboxing is instrumental in defining the Customer Experience. The key elements are therefore functional, essential but above all personalized containers. An excellent example is represented by this cardboard rollover hinged lid box, being very robust but also aesthetically resolved thanks to the logo, cleverly positioned in the center, and a background texture that is very distinctive.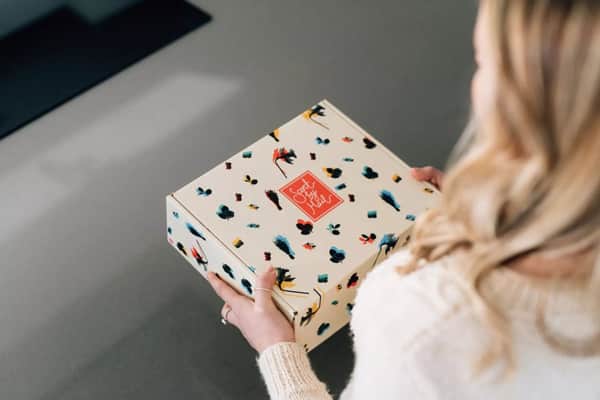 Sustainability
Another fundamental argument that we have already talked about and which saw Greta Thunberg as its most lively protagonist, in contrast to the outgoing President of the United States Trump, is sustainability. In all sectors without exception, consumers' choices are based on eco-friendly materials and reduced environmental impact alongside ease of recycling. No more plastic and polystyrene in food, but rather natural materials, enhanced as in this case by cardboard bands with cheerful and inviting graphics to satisfy all consumer groups.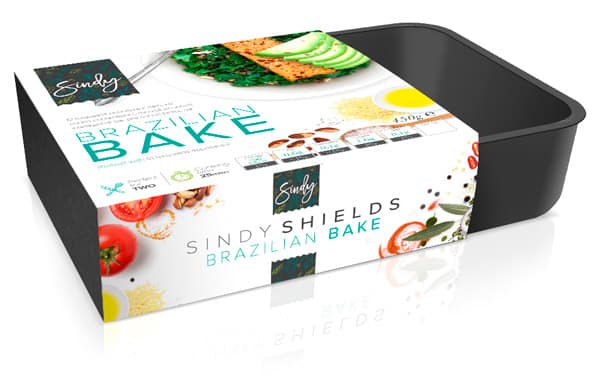 Packaging interactivity
Still on the subject of progress, there is the phenomenon of interactive packaging. The latter is therefore no longer just a dress to be worn by the reference product, but a marketing tool capable of engaging the buyer, involving him in a much more immersive multi-channel experience. In this example of augmented reality we can see how, by simply shooting a tetrapak with their smartphone, the consumer can check the characteristics of the product and be transferred, for example, to a dedicated mini-site to deepen information, participate in a competition or interact directly with the brand.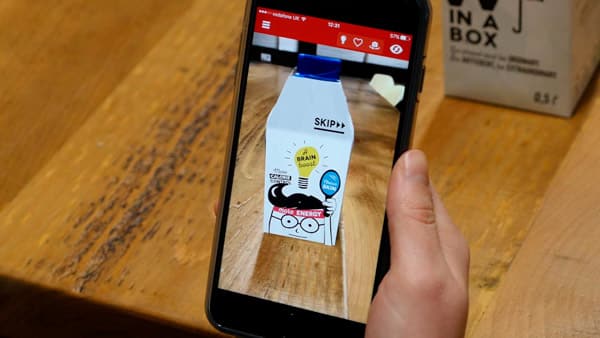 Food delivery
In a historical period where bars and restaurants in many parts of the world are forced to keep their shutters down, to avoid gatherings and discourage socializing, food delivery becomes a means of survival but also a new way to reach multiple new clients. We often happened to order at home to brighten or warm up the cold evenings lit only by the glow of the TV. It is imperative that the foods arrive in perfect storage conditions and that the packaging is not too bulky or difficult to dispose of. Compact packs are always preferred, stackable to facilitate transport, preferably compostable and, why not, also pleasant to look at. This being done, you can rest assured that customers will be tempted to choose that service more frequently than others.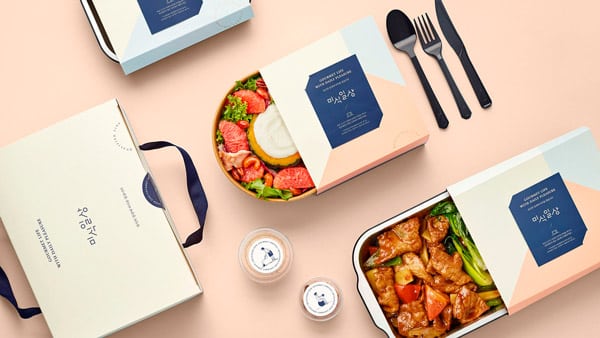 Pet food
Another sector that has seen a surge in sales and interest during this tumultuous 2020 is pet food. There are many celebrities as well as commoners who have decided to alleviate the fatigue of isolation and loneliness from the lockdown by adopting a pet. During the most acute phase of confinement, there were even those who borrowed their dogs from friends and relatives in order to go out for a walk. Our four or two-legged friends deserve the best for their nutrition and well-being. Therefore, the packaging of food and accessories for animals is strategic since it will have to make its way into the hearts of the most attentive owners, whether they buy at the trusted supermarket or from numerous reference sites. This box of dog food by Honest Kitchen is practical and functional. The illustrations have natural and material tones, almost vintage-like. Nutritional indications stand out because even pets must follow a balanced and healthy diet.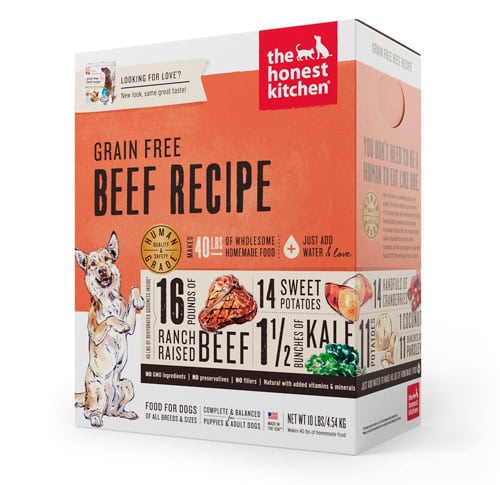 Video Games
A further key theme is that of video games. Yeah, because in the endless days spent kneading yeast, singing from the balconies, as well as drawing colorful auspicious rainbows, gaming consoles have dominated. This linear box for Xbox-branded controllers is very functional. The classic black and red combination, particularly dear to gamers, expresses itself at best with a photographic illustration accompanied by visually striking icons and typefaces that recall the retro style of some simulators.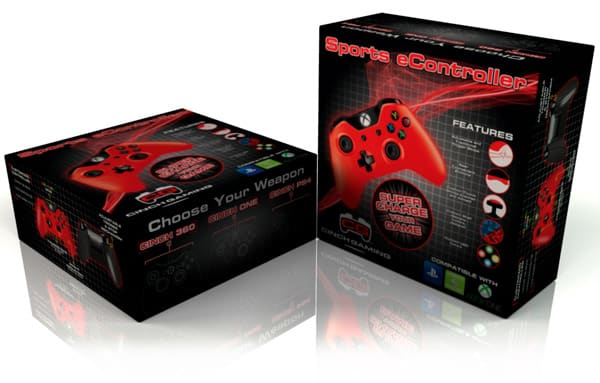 Pantone of the year 2021
Color, needless to say, is a fundamental component of successful packaging. It varies according to the usage and functions of the products, but it is also subject to the influence of fashion and trends. The Pantone institute has always been the one illustrating and dictating the trendiest choices. Although the choice of colors accopanying our 2021 is not yet official, we can already anticipate that they will choose a shade connected with feelings of hope, calm and restart. Some indiscretions point towards a nuance between green and blue typical of the Aegean Sea. We can say we've been through a huge storm and the worst is not completely behind us yet. Only a soothing and auspicious tone for the future can accompany us in the challenge of facing our next 12 months. The Aegean sea green promises to lead the way in furniture, object design and, of course, packaging.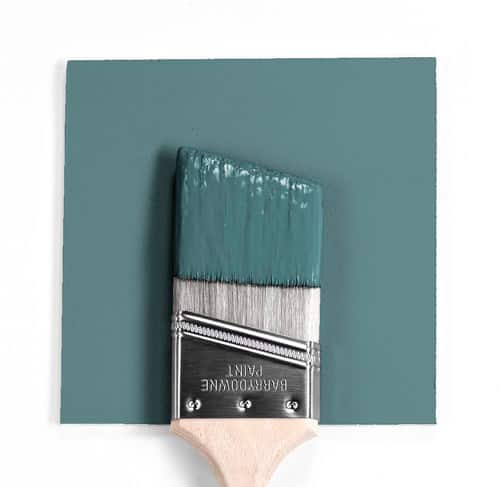 Strong illustrations and patterns
In strictly graphical terms, it seems that packaging trends 2021 require minimalist and two-dimensional illustrations to dominate, as in these colorful Nineties sock boxes. The alternative is lively and slightly retro motifs and patterns. We couldn't resist featuring these wonderful gable top boxes without a handle for delicious infusions.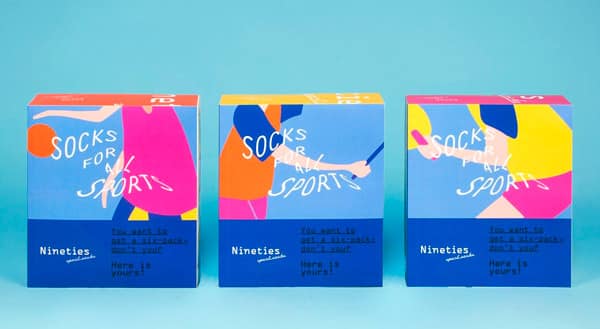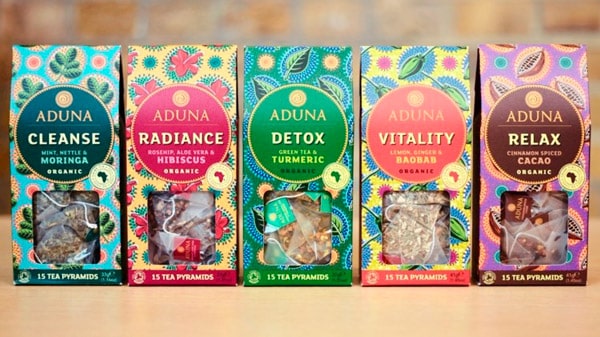 Conclusions
Are you planning to debut on the market over the next year with products in search of an identity? Have you taken notes on one or more packaging trends 2021 that can seal the success of a well thought-out design? Great. Start by immediately creating prototypes, in limited or extended runs, and Packly will turn your ideas into engaging projects!